Description
Save Time and Money by Resolving Workplace Conflict
Conflicts cost organizations time, energy, creativity, and talent. In one study of 1600 employees:
22% said they actually decreased their work efforts because of conflict

Over 50% reported that they lost work time because they worried about whether the instigator of the conflict would do it again

12% reported they changed jobs to get away from the instigator of the conflict
8 Step Program for Managing Conflict at Work
What is conflict and why does it occur

Learning to listen to create rapport and openness

Attitudes and assumptions that block resolution

Difficult Conversations - strategies to acknowledge and reframe emotions

Learning to differentiate what is important in conflict

Creative problem solving

Working with difficult people

Leadership competency in conflict resolution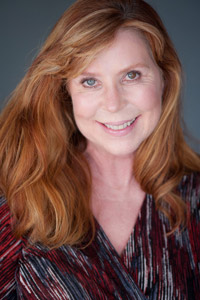 Speaker
Sally Patchen of Win Win Succeed, LLC is a specialist in Conflict Resolution Training, Consulting and Mediation for Businesses, and Individuals struggling with disputes in the work place. She is also an experienced mediator helping to resolve over 700 cases.
Sally has developed several training courses for Businesses. They include "Workplace Conflict Resolution," "Dealing with Difficult People, A Guide to Conflict Resolution," and "Communication and Conflict."
To help individuals become better at handling the conflicts that arise in our daily lives whether it be with coworkers, family or friends there is a training course entitled "Everyday Conflict Resolution."
With a Masters Degree in Negotiation, Conflict Resolution and Peacebuilding, Sally focuses on the issues that matter most: Effective communication, relationships, fairness, emotions, justice, recognition, respect, and finding a solution to the problem.
Sally has conducted training for California State University Long Beach, The Los Angeles County Bar Association, Marina Del Rey Sheriff's Department, The Apartment Assoc. of California Southern Cities, Apartment Owners Association, Seal Beach Animal Care Center, UCI-Fram/Prestone to name a few.
This talk is part of The Art of Business, a free monthly program* of the Torrance Area Chamber of Commerce. Through The Art of Business, discover how to leverage your business's full potential, from improving your company's management, compliance, and finances, to streamlining your processes. When a business runs smoothly behind the scenes, customers benefit.
*Non-chamber members are welcome to attend two program meetings prior to joining the Chamber. Learn more here.
Lunch sponsored by
George Petts, CMIT Solutions