Save The Date & Let's Roller Skate Bus Trip--Sat. Jan 28, 2012

Saturday, January 28, 2012 at 6:00 PM

-

Sunday, January 29, 2012 at 12:00 AM (EST)
Event Details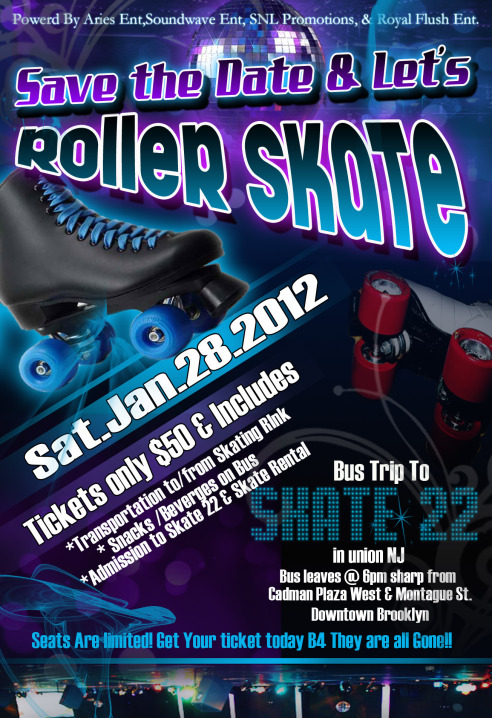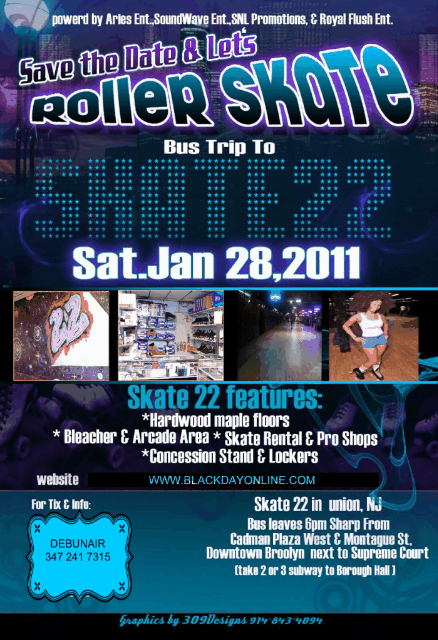 Save The Date & Let's Roller Skate Bus Trip--Sat. Jan 28, 2012
ATTENTION: SKATERS
When was the last time you went roller skating? Do you remember to good 'ol days at Empire Roller Rink? How about  the fun times you had at Skate Key?  Thought those days were a thing of the past? Think again!
SAT JAN. 28, 2012  SAVE THE DATE & LET'S ROLLER SKATE BUS TRIP!
We have been working hard on our latest bus trip, and invite you to join us for this journey to Skate 22 in Union, NJ. Come, and Bounce, Rock, Skate & Roll with us. This is our second bus trip to Skate 22 and if the first one was any indication this one is going to be bananas! We danced, skated, and boogied to the latest hits and oldies but goodies. In fact it was so much fun we decided to do it again. Don't Miss It!!
Added Bonus: Roller Skating for Fun & Figure
Not only is roller skating a ton of fun, it also makes for a great work-out. Effortless exercise at a roller skating rink will enhance your figure. Roller skating to music of all kinds is a wonderful way to get and stay in shape!
Mission:
Our goal and our passion has been to work hard, entertain our fans, and just plain have fun. We are excited about the bust trips and events we promote and hope to see you at our upcoming events.
We love to meet fellow skating enthusiasts, so be sure to introduce yourselves after purchasing your ticket, on the bus, or at the rink!
MORE INFO
DEBUNAIR 347 241 7315
DEBUNAIR@HOTMAIL.COM
When & Where

DOWNTOWN BROOKLYN
Cadman Plaza West & Montague Street
Next to Supreme Court Building
Brooklyn, NY 11201


Saturday, January 28, 2012 at 6:00 PM

-

Sunday, January 29, 2012 at 12:00 AM (EST)
Add to my calendar
Organizer
BLACK DAY ENTERTAINMENT
 We have events for all like, family, the grown & sexy and yes the adult after hour events and exotic trips and cruises. We look forward to bringing you fun, fun, fun, you can sign up for our monthly newsletter by registering at Black Day Entertainment (www.blackdayonline.com ), a website for you, where you can blog, create a profile, among other things I will be adding and its FREE, you can also reach us by the various outlets below and remember, you only live once so work hard then play hard, but most of all " STOP EXISTING & START LIVING "
DEBUNAIR@HOTMAIL.COM
HEDONISM 2 RESORT TRIP ADVISOR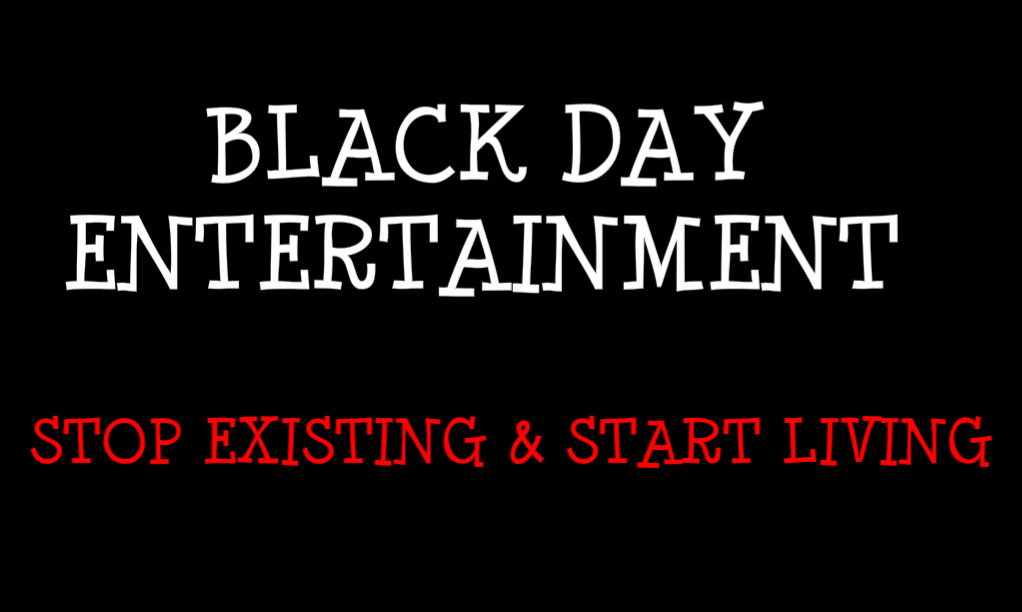 Save The Date & Let's Roller Skate Bus Trip--Sat. Jan 28, 2012