Enjoy a "SAFE" fun-filled weekend to celebrate Easter!
About this event
EASTER CELEBRATION WEEKEND
Fellowship Christian Center Church in Plano would like to invite you and the entire family to come out and enjoy a "SAFE" fun-filled weekend to celebrate Easter!
The Easter Celebration starts on Friday @ 7:00 PM with the FREE Family Drive-In Move Night! You are welcomed to bring your own lawn chairs, snacks and drinks!
The featured movie is BREAKTHROUGH! Based on a TRUE story, tragedy strikes when Joyce Smith's adopted son, John, falls through the ice on a frozen lake in Missouri. Trapped underwater for more than 15 minutes, rescuers bring John back to the surface and rush him to the nearest hospital. While doctors fear the worst, the 14-year-old boy continues to fight for his life as Joyce, her husband and their pastor stay by his bedside and pray for a miracle. Watch the video clip below.
On Saturday afternoon from 1:00 PM until 4:00 PM bring the entire family out to enjoy train rides, pony rides, petting zoo, rock climbing, games for all, win lots of prizes, Easter egg hunt and much more!
On Sunday morning at 9:30 AM, come "in-person" or join us virtually to enjoy our amazing worship service.
We would like to assure you, the Easter Celebration will be held in a very safe environment. We are strictly adhering to all CDC guidelines practicing social distancing at all events, mask wearing is required and several hand sanitizing stations will be in place.
Every attendee is required to register via Event Brite or via the website @ visitf3c.org
When you register for the Friday "Drive-In" Movie Night, please be sure to answer the questions stating:
1. Number of people in your vehicle or group;
2. Your vehicle's: color/make/model/license plate number.
We can't wait to see you in the place for the Easter Celebration!
DON'T MISS OUT ON THIS AMAZING WEEKEND!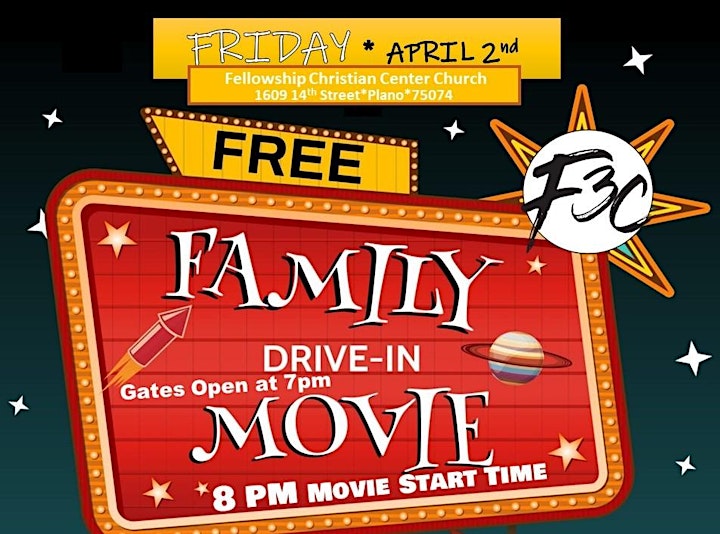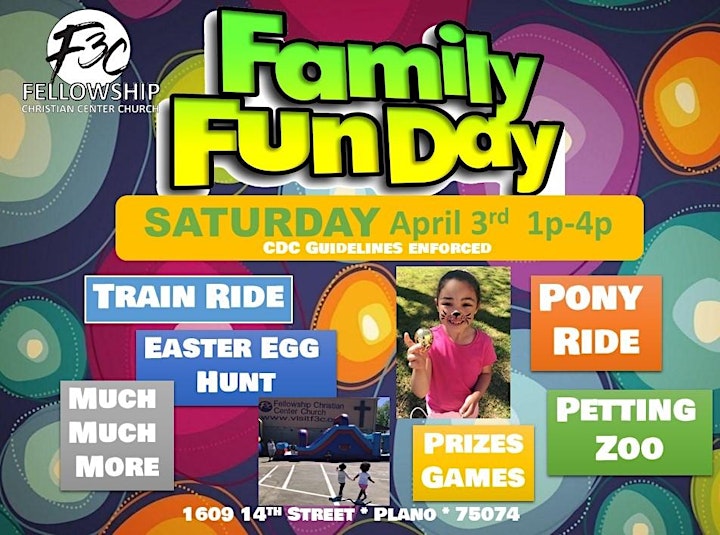 Organizer of SAVE THE DATE: EASTER CELEBRATION - FREE ALL WEEKEND!