SAVE THE DATE - Ankara Miami 2020: Florida's Premier African Fashion Week
Sales Have Ended
Ticket sales have ended
Thank you for your interest in Ankara Miami 2020 - Florida's PREMIER African Fashion Week! Please visit our website for ticket information and complete schedule of events - www.AnkaraMiamiWeek.com. We look forward to welcoming you! Stay connected: @AnkaraMiami | #AnkaraMiami | #AnkaraMiami2020
Sales Have Ended
Ticket sales have ended
Thank you for your interest in Ankara Miami 2020 - Florida's PREMIER African Fashion Week! Please visit our website for ticket information and complete schedule of events - www.AnkaraMiamiWeek.com. We look forward to welcoming you! Stay connected: @AnkaraMiami | #AnkaraMiami | #AnkaraMiami2020
Description
Florida's Premier African Fashion Week returns to beautiful South Florida for the 9th annual celebration of African fashion!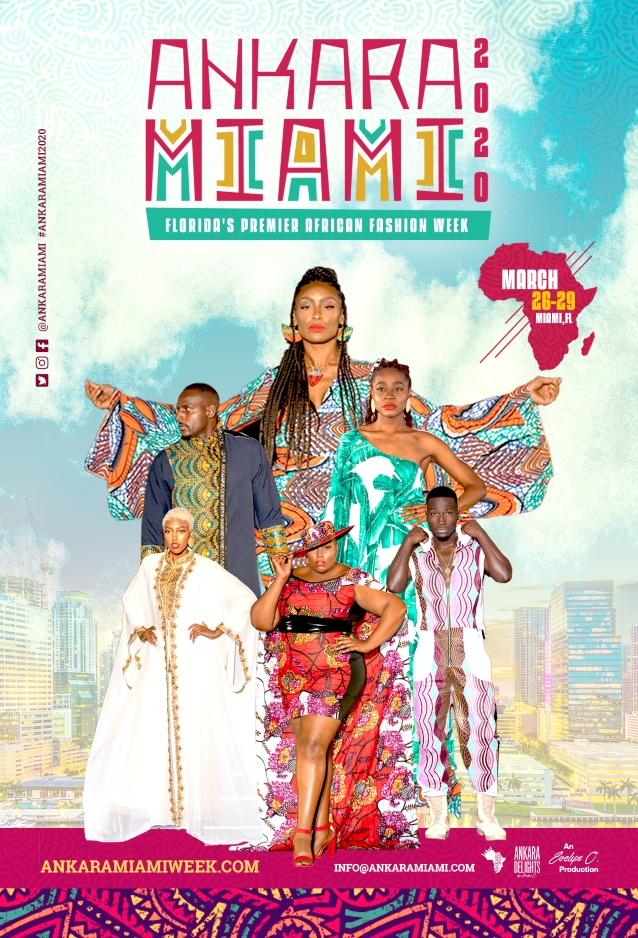 Register to join our mailing list for updates &
exclusive promo codes.
Stay tuned!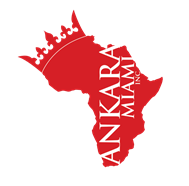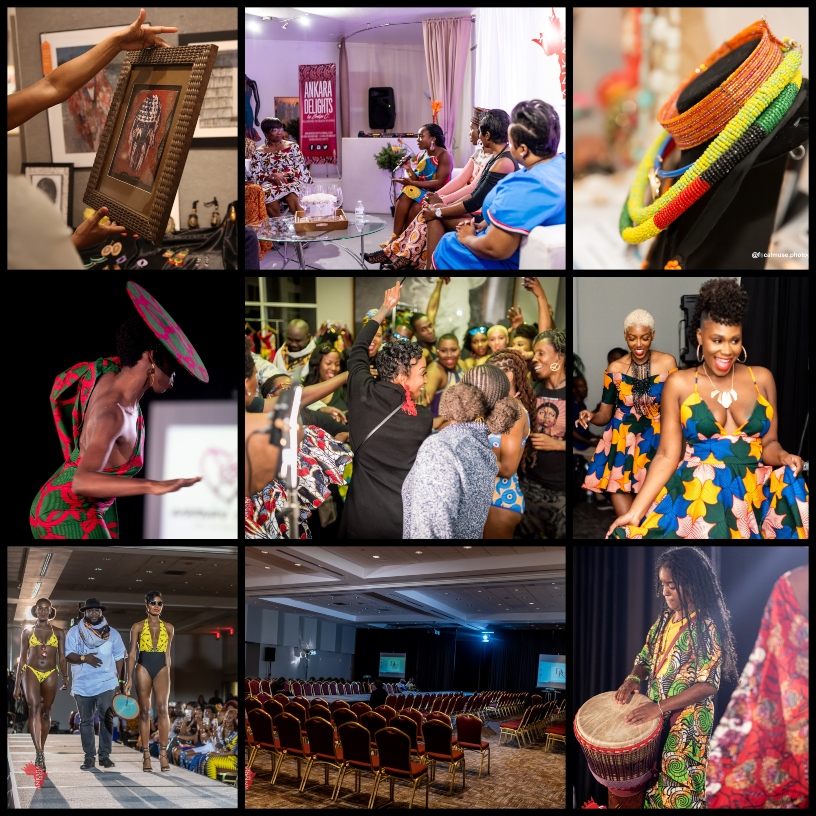 ~ PRE-REGISTRATION ONLY~
NOT VALID FOR ADMISSION
---
Designer Registration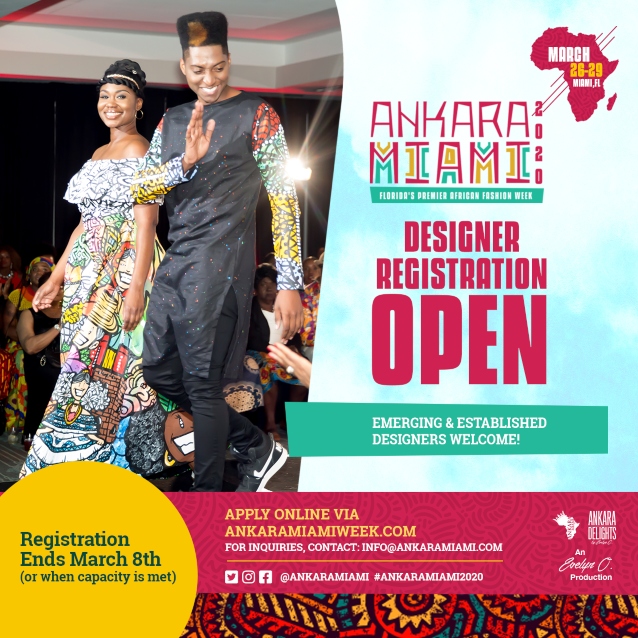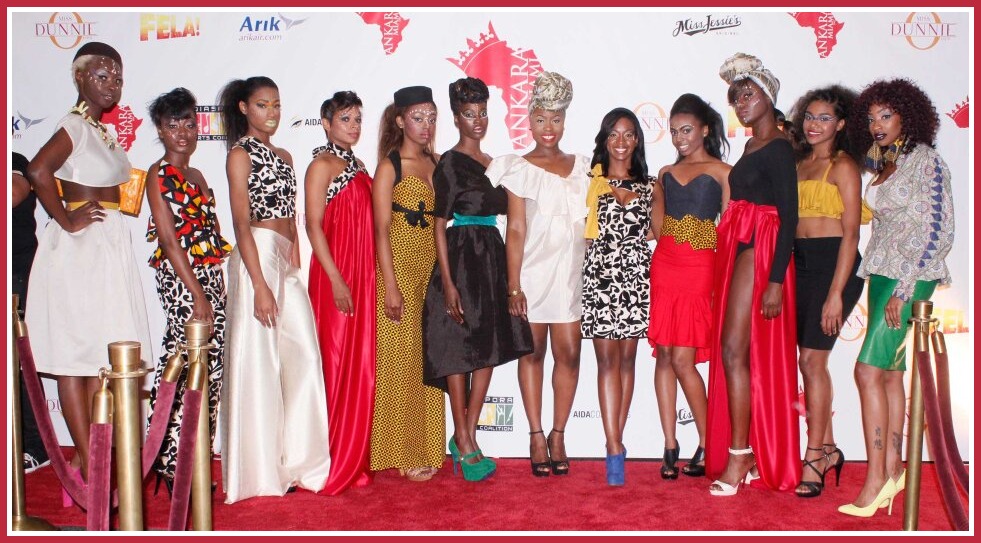 Model Call Registration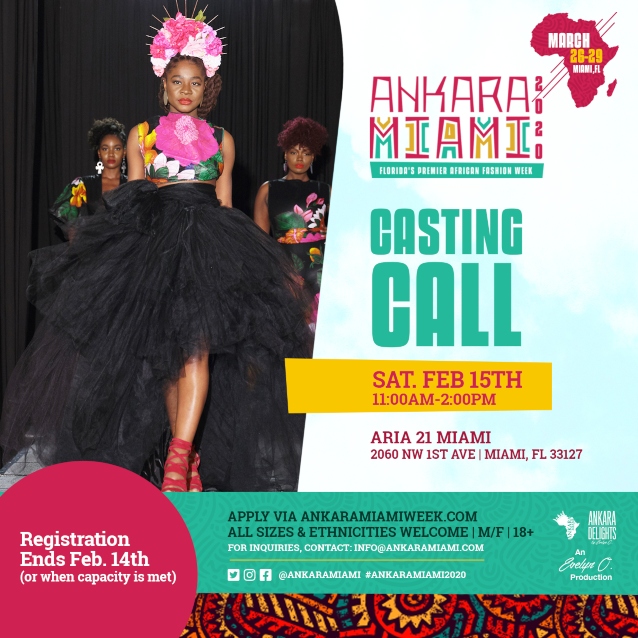 ---
AFRICA MEETS THE RUNWAY... MIAMI STYLE!
Ankara Miami is the ONLY major runway production in Florida featuring solely established and emerging designers from the African Diaspora. We've expanded our annual, red-carpet event and will continue to feature even more participants from Africa, the Caribbean, and throughout the United States.
We look forward to having you join us on this journey of creating buyer/investor relationships, providing platforms for media access, and highlighting talent and progression within the African Diaspora.
Stay connected:
@AnkaraMiami | #AnkaraMiami | #AnkaraMiami2020

---
PAST EVENTS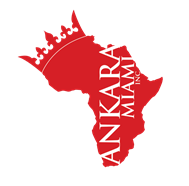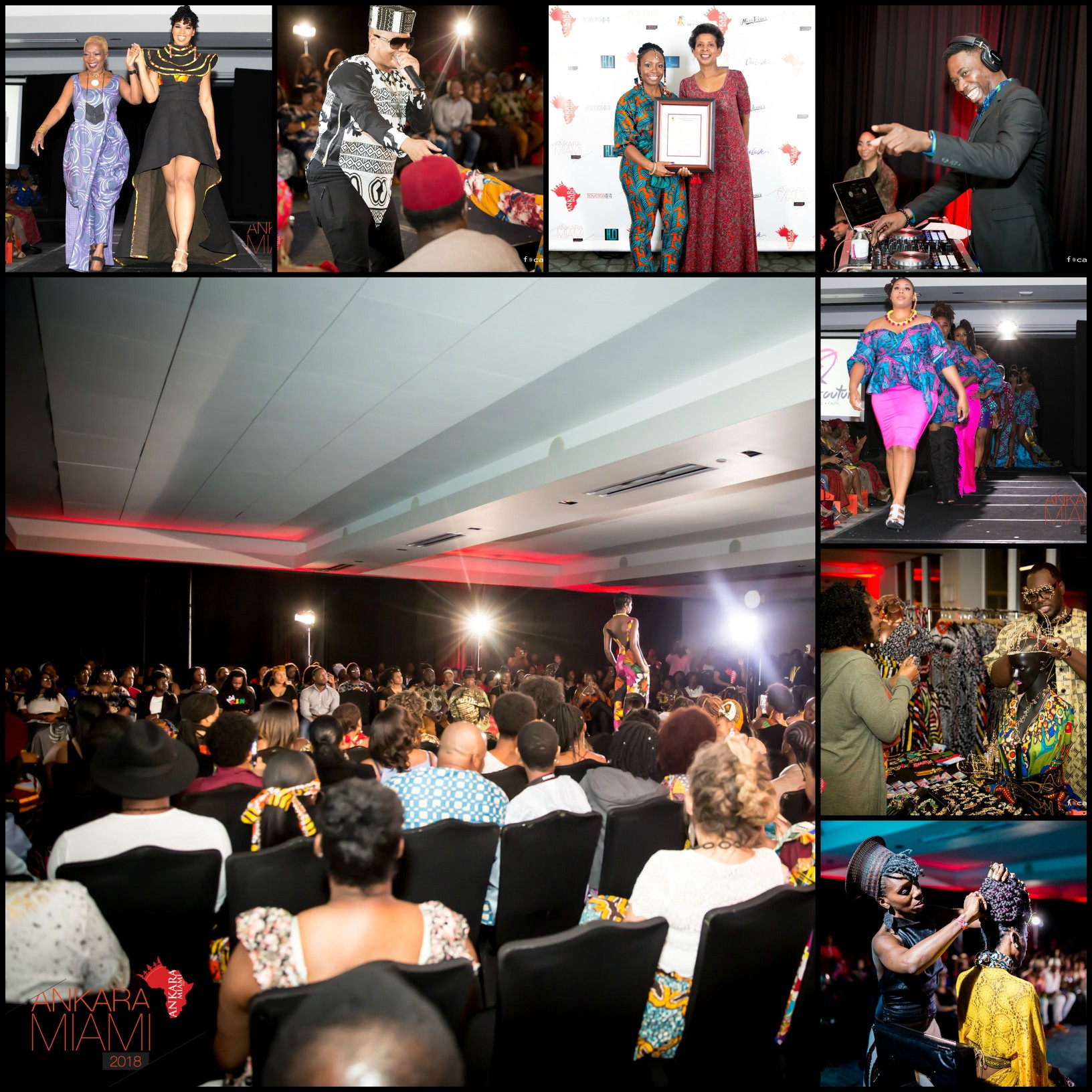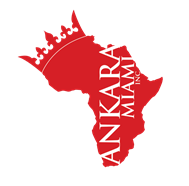 Ankara Miami 2017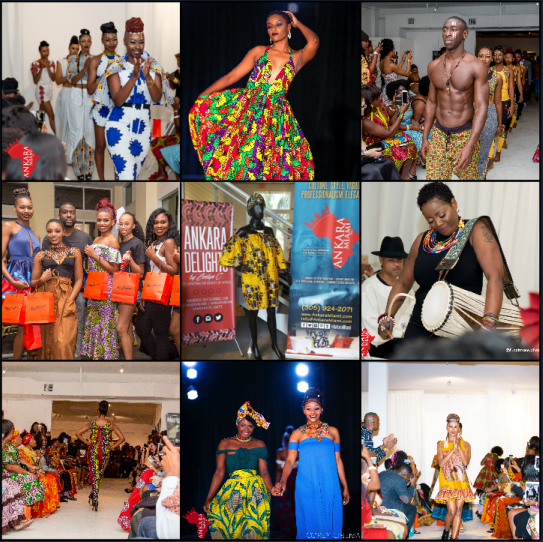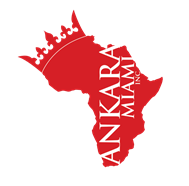 Ankara Miami 2016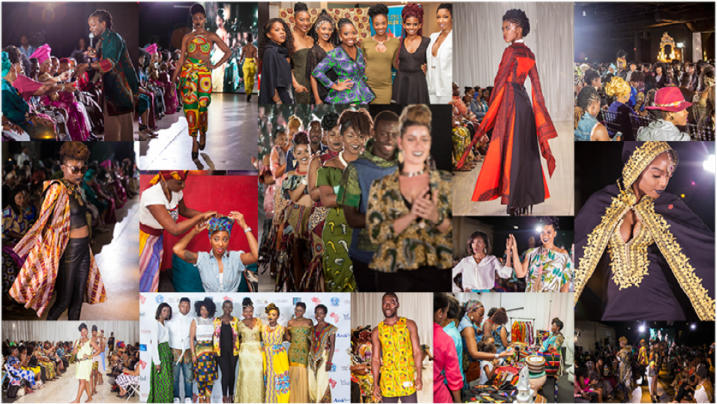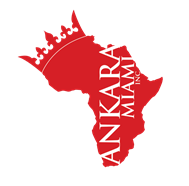 Ankara Miami 2015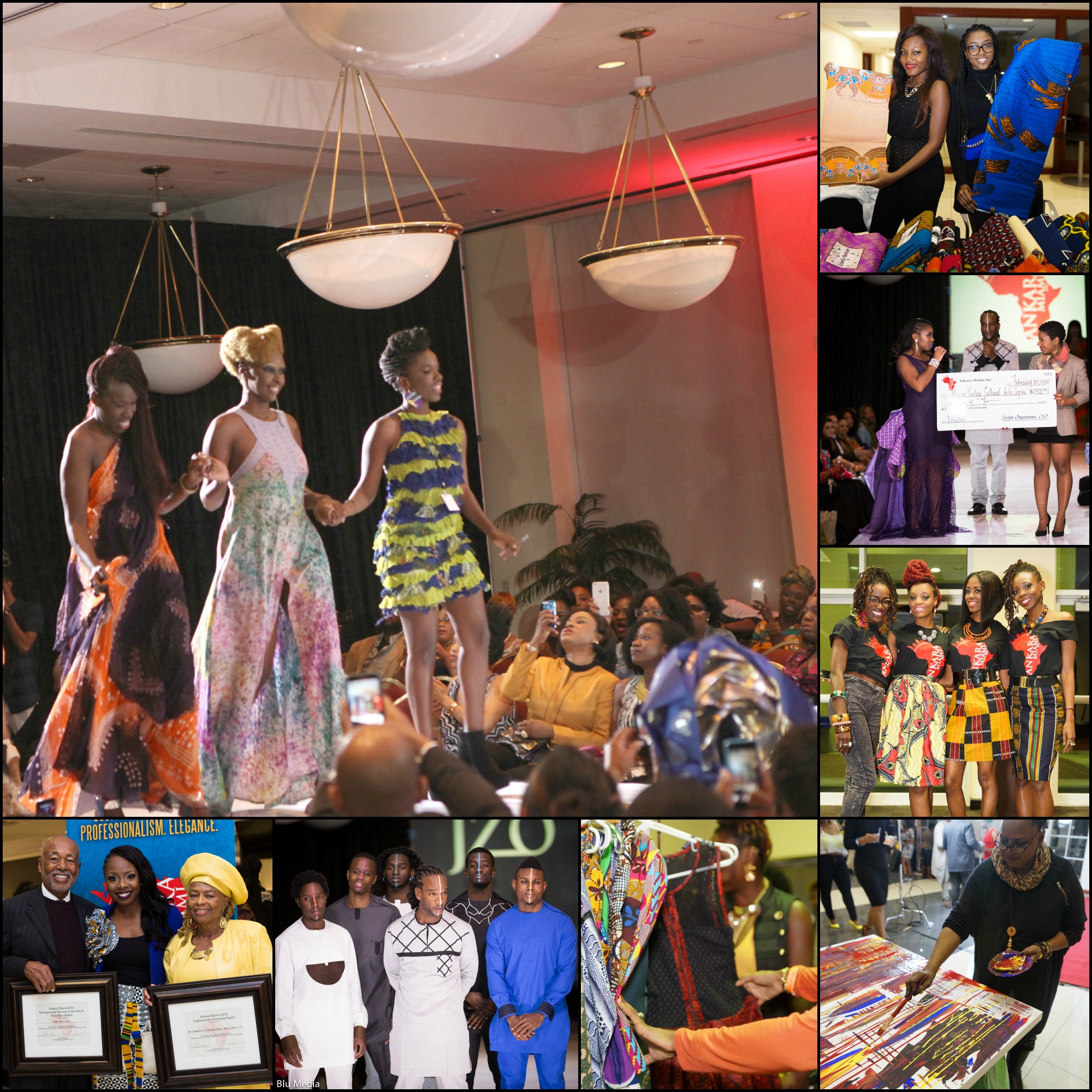 Photos credits:
@CoreyCinematic, @FocalMuse, @CarlosSainte, @ElysianArts, @InnovativeArts305, @TheStudioMQ, & @CurtisMoore_Photography
Video credits: Deep Blu Media & @ColourfulIllusions
---

Contact Info@AnkaraMiami.com for inquiries!
@AnkaraMiami | #AnkaraMiami | #AnkaraMiami2020
~ An Ankara Miami, Inc & Evelyn O. Production ~
---
Any contact information provided will not be given to third parties.