Save The Date - American Citizens Abroad Town Hall Evening - London Novembe...
Location
Royal Over-Seas League
Park Place
St James's Street
SW1A 1LR
United Kingdom
Description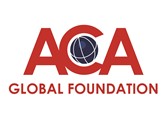 Attention All US Citizens and Interested Parties

The UK Chapter of American Citizens Abroad cordially invites you to attend
and meet the Speakers at our 3rd annual

Town Hall Evening
London

Tuesday, 3 November 2015
18:30 to 21:30

To be held at:
Royal Over-Seas League
Park Place, St James's Street, London SW1A 1LR

UPDATED - Topics to be covered at our roundtable discussions include:
- Becoming compliant with the IRS (Streamlined Procedures)
- Future planning which covering moving back or retiring to the US
- Planning points for bi-national couples
- Inheritance tax planning for non-doms becoming deemed domiciled for Inheritance tax purposes
- Pension accumulation strategies
- The impact of proposed Non-Dom changes on the US community in the UK
- Selling your home and the US tax bite
- Latest on our list of Friendly Financial Institution (FFIs): Banks, investment advisers, brokers, custodians, and others that welcome American clients
- Obtaining a US bank account even if you reside outside the United States. Introducing a revolutionary new service for ACA members
Moderator: Michael Larsen, Chairman, ACA UK Chapter

Confirmed speakers include senior representatives from leading London-based firms including Westleton Drake Tax Advisors, MASECO Private Wealth, Frank Hirth, London & Capital, Ingenious Asset Management, and Tanager Wealth Management.

Keynote Speaker: Amanda Klekowski von Koppenfels, PhD
A native of Western Massachusetts and Senior Lecturer in Migration and Politics at the University of Kent at Brussels/Brussels School of International Studies, she received her PhD in Government and MA in Germany and European Studies from Georgetown University and her AB from Harvard University. Her most recent publications include Migrants or Expatriates? Americans in Europe (Palgrave-Macmillan, 2014). Amanda will speak on the changing face of overseas Americans, integration patterns and impact of recent migration flows.

The evening will conclude with a Q&A session.

Attendance is free of charge to all ACA members. All others:

Please note seating is limited

Official Media Partner:


Disclaimer: ACA GF nor ACA Inc is not responsible for advice given by the speakers or sponsors of this event.