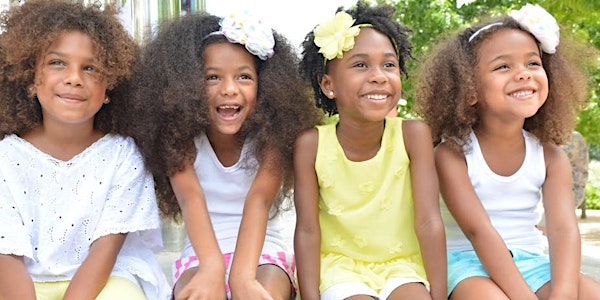 Save Our Babies: A Heart To Heart About Suicide For Children of Color
When and where
Location
South Bowie Branch Library, PGCMLS 15301 Hall Road Bowie, MD 20721
Description
Join us for a heart to heart conversation about suicide and mental health for children of color!
Did you know that?
African American children are taking their lives at roughly twice the rate of their white counterparts, according to a new study by JAMA Pediatrics.
Latina teens currently have the highest rate of suicide attempts among all adolescent groups in the U.S., according to the Center for Disease Control and Prevention.
Fireflies Unite has partnered with The National Alliance on Mental Illness Prince George's County (NAMI PG) for its first event Save Our Babies. The event will include a panel with mental health professionals and advocates.
Created by T-Kea Blackman, Save Our Babies: A Heart To Heart About Mental Health & Suicide For Children of Color was birthed out of necessity to end the stigma surrounding mental health, foster healing and promote mental wellness for children of color. The goal of this event is to create a safe space for mental health professionals, advocates, those impacted by mental illness and parents to discuss the mental health challenges that children of color face daily. The speakers will educate, dismantle stigmas, provide encouragement and resources to the attendees. A portion of the ticket sales/donations will be donated to NAMI PG.
PLEASE NOTE: There are only a limited number of tickets being sold on Event Brite. If tickets are sold out on Event Brite, please click here to purchase tickets. A printed ticket is not required at the event, you can show proof of purchase on your phone via email. NO TICKETS WILL BE SOLD AT THE DOOR! NO TICKETS WILL BE SOLD AT THE DOOR! NO TICKETS WILL BE SOLD AT THE DOOR!
Panelists:
Tristeza Duncan, NAMIPG Board Member & Mental Health Advocate

Paul Bashea Williams, Social Worker & Founder, Hearts In Mind Counseling

Yesenia Villalta, Social Worker & Founder, Cultivate Love

Lisa Daughtrey, Mental Health Advocate & Speaker

Dennis Gates, Family Practitioner Nurse Practioner, Mental Health LLC, Dennis

Nyasha Chikowore, LCPC & Doctoral of Psychology Student
A special thank you to our sponsors:
Selah Wellness & Therapeutic Services

Inceptus Pscychological & Consulting Services

NotOk App

I LIVE FOR

All Things Keeyah

EvvettMarcell Photography

Soul Sistar Beauty

Jewelz of Jordan

Buddy Project