Description
On behalf of Save More Kids, Inc. (SMK), we would like to invite you to the 2017 Save More Kids Annual Gala to be held on Thursday, September 21st from 6:00 pm - 9:00 pm at the ILA Hall on 1142 Morrison Dr Charleston, SC . Enjoy a night of music and inspiration in support of creating opportunites for young people in Liberia.
Come enjoy an exciting night of live music by Joe Fisher, Zandrina Dunning Experience Featuring Tommy Gielingh
Heavy Hors d'oeuvres created by Chef Mac
Open Bar : Beer & Wine
Join us for a moving program highlighting our Liberian Trip last June and you will be introduced to SMK's FIVE Impact Project Initiatives and how they are changing lives and empowering young people to make a differcne in their communities in Liberia.
Join us for a fun night mof dancing and celebration. If you're unable to attend the event, you can still make a difference by becoming a Sponsor!
Save More Kids Team!
www.savemorekids.org
Save More Kids Annual Gala Planning Committee:
Nathan Altendorf
Sam Barker
Zandrina Dunning
Tommy Gielingh
Q Karmue
Edwina McGill
Celeste Middleton
Sandy Morckel
Frank Sonntag
Jason Scalzo
Event Sponsors: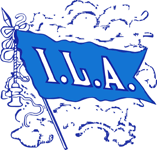 Date and Time
Location
Refund Policy