Description
VIPSquad Entertainment | Cook To Order Comedy | Q. Villa Present
The Grand Opening of CW17/LIVE...from New Jax City's
#SaucySundays - Marley Fest 2K18
@ Trophies Sports Bar & Lounge
SUN April 22nd | 5pm-10pm | $10 Cover -- Ladies & Taurus Birthdays in FREE before 7pm
***Must have valid ID -- 21 & UP***
Music by Mixx Masta Prince & DJ Shab + Live Performances & Cash Giveaways w/ Guest Celebrity Judges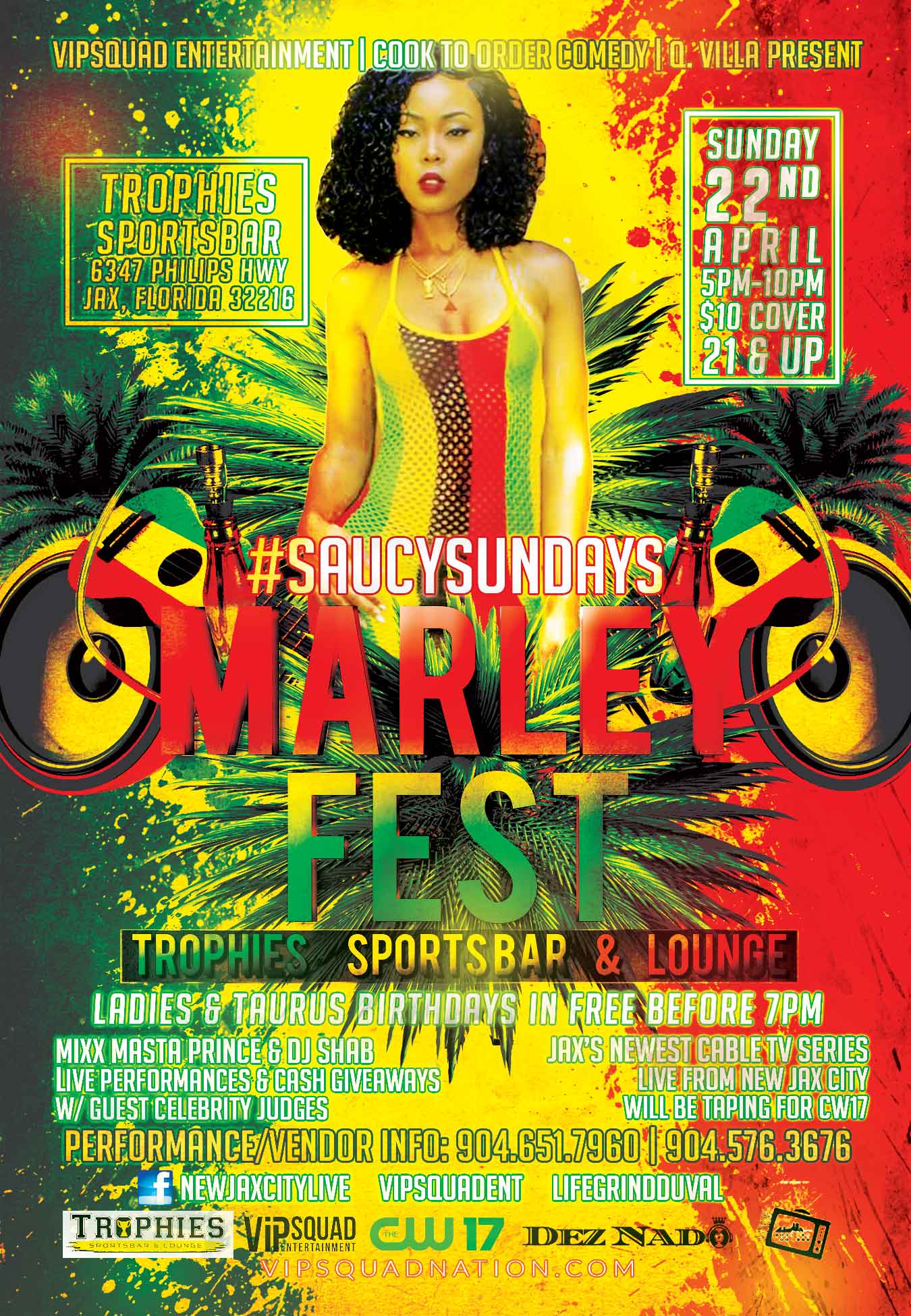 Jax's Newest Cable TV series LIVE from New Jax City will be taping for CW17/BounceTV/DeKalb25
Trophies Sportsbar
6347 Philips Hwy
Jax, Florida 32216
For VIP, Performance, Vendor info: 904.651.7960 | 904.576.3676 | Facebook.com/NewJaxCityLIVE |
Facebook.com/DezNado | Facebook.com/VIPSquadENT
Jax Marley Culture & Music Festival is half a platform for local businesses and local talent, and half a Caribbean-themed party & celebration of Bob Marley's music, legacy, and Rasta culture as a whole.

The aim is to provide a platform for local talent & businesses while improving the general perception of Caribbean & Rasta culture, while helping eliminate the stereotypes and stigmas associated.

The crowd will be mixed West Indian/Caribbean & non-West Indian/Caribbean, and will be the first event in the monthly series of events called "Saucy Sundays" held usually on 4th Sundays at Trophies Sports Bar & Lounge from 5-10pm.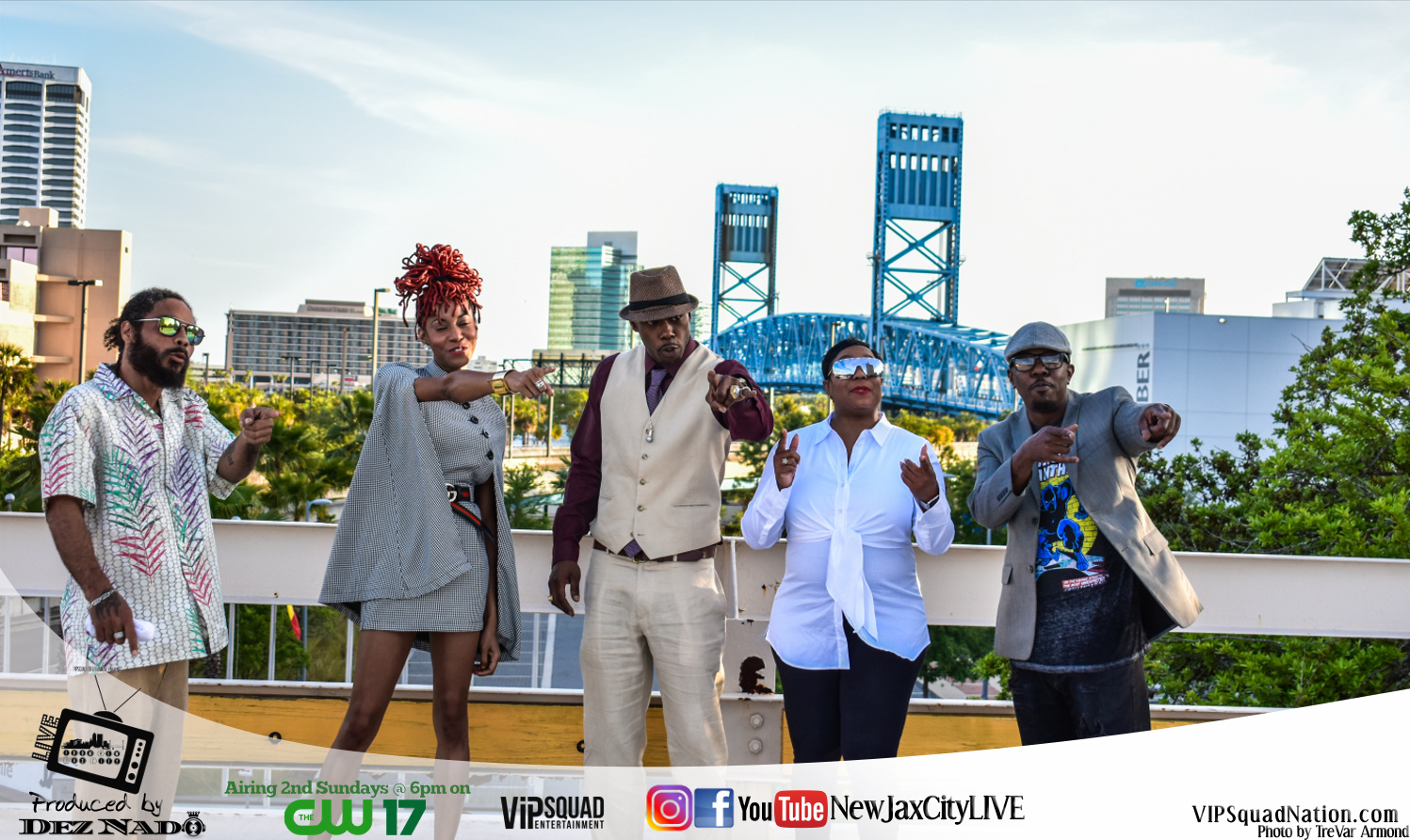 Got Talent? Got a music video, represent a media personality or business/brand you want featured on the show? Got an event that could benefit from exposure to 22,000+ households in the Jacksonville area? Contact STAFF[at]VIPSquadNation[dot]com or Dez Nado for info about appearing on LIVE from New Jax City
"LIVE... from New Jax City" -- The show is about "Duval's (Jacksonville, FL and surrounding areas if you don't know) trending/best talent, music, & events with an urban focus" plus a look at & into some of the hottest regional, national, and international urban events and music/art/film/cultural trends from a Jacksonville perspective.
Schedule
Season 1 will air 2nd Sundays at 6pm ET starting SUN April 8th on northeast Florida's/southeast Georgia's CW17 Network -- https://en.wikipedia.org/wiki/WCWJ The next episode airs SUN May 13 @ 6pm on CW17! Contact STAFF[at]VIPSquadNation[dot]com for info regarding features, ad placements, interviews, etc.