Description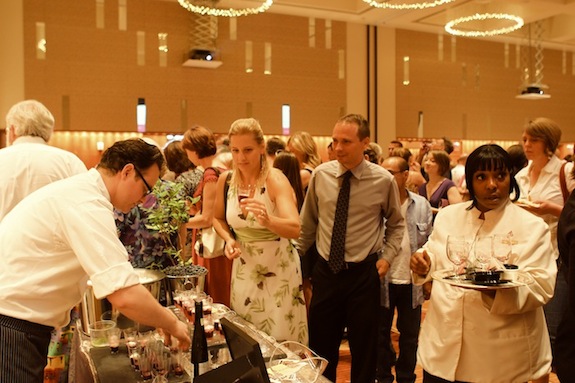 Advanced tickets have sold out.
Tickets only available at the door. $45 cash.
The Sauce Party of the Year!
Be the first to know and taste who you voted to be the "Top Favorites"in the St. Louis area food scene. Get your own advanced copy of the results at the party, and be the first in town to see the winners of Sauce Magazine's annual Readers' Choice poll before the issue is released on July 1st.
Mingle and taste goodies from your favorite establishments, estimated at 40 top restaurants, wineries and breweries. Tastes are plentiful, complimentary and top-notch.
Some of this year's restaurants in attendance will be Farmhaus, Pastaria, Niche, Sidney Street, Pappy's BBQ, Cielo, Schlafly, Chaumette Vineyards, Local Harvest, Kakao Chocolate, Eleven Eleven....

Excellent music from The DJ Nune Quartet will be played inside the main ball room, from 5-7:30pm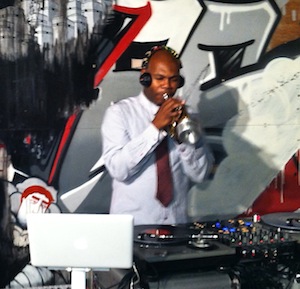 DJ Nune
and the amazing Dawn Weber & The Electro Funk Assembly will perform on the roof-top terrace overlooking the riverfront and Arch from 7:30pm to 10pm.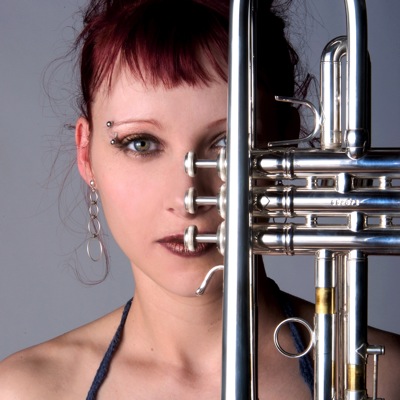 Dawn Weber
So join us on Sunday, June 30th at the swanky Four Seasons Hotel Grand Ballroom, 6th floor and 8th floor terrace, 5pm-10pm. Tastings will be served from 5-7:30pm on 6th floor, 6pm the Beer Garden on 8th floor terrace overlooking the majestic Arch.

Tickets are $35 in advance/ $45 at the door. Dress code is cool/business casual.

Note: Doors open at 4:45pm. Rain or Shine
Complimentary tastings include, food, beer, wine. 2 beer tickets will be redeemable on the roof-top-terrace only with entrance ticket purchase. Specialty cocktails from Skinny Girl cocktails and cash bar will be available.
twitter tweeps, follow all the crazy, fun food comments at #SAUCYSOIREE or follow Sauce at http://twitter.com/saucemag

See you at the party!
Allyson Mace
Publisher and Founder
Sauce Magazine
Need more info??
Check out this cool video from last year's event and from SPOT TV! http://www.saucysoiree.com
A special thank you to our event sponsors:
St. Louis Public Radio, The Four Seasons Hotel, Y98, Sam Adams, Leinenkugel's Hofbrau, Magic Hat #9, Newcastle Brown Ale, Pacifico, Lagunitas IPA and Skinny Girl
Organizer of Saucy Soiree :: Sauce Readers' Choice Party 2013
Now in its 21st year, Sauce Magazine has been enhancing readers' knowledge of and excitement for the St. Louis culinary scene by delivering the most relevant insights on dining, home-cooking, drinking, and entertainment.
Sauce's original feature articles, reviews, recipes, and interviews are the result of deeply rooted relationships with chefs, restaurateurs, purveyors, mixologists, sommeliers, culinary innovators, and home cooking enthusiasts. This affords the Sauce team unique access to stories that engage and influence our readership - one of which received a prestigious FOLIO: Ozzie Award Gold medal in 2011 for outstanding feature photography. Sauce columnist Kellie Hynes was awarded Best Food Column in the country by the Association of Food Journalists in 2013. Sauce contributing writer Stacy Schultz was a finalist for a 2013 AFJ award in the category of Best Newspaper Food Feature. The annual food writing competition recognizes excellence in food writing and editing. And, in 2008, our Prep School column was nominated for a prestigious James Beard Foundation Journalism Award in the category of Food-Related Columns.
Like many of the establishments featured in the pages of Sauce every month, we are a locally owned entity - the only independent culinary publication in STL - driven by a love for food and a dedication to quality journalism. Since its inception in 1999 as an online restaurant guide, Sauce Magazine has garnered a loyal following of food-lovers in the St. Louis metro area and across the country.
Sauce is the most widely distributed monthly magazine in St. Louis, with an average readership of 255,000 per month and a reach of 50+ miles. It is freely distributed and available for pickup in over 800 restaurants, bars, and retailers across the metro area. Sauce also offers in-home delivery subscriptions.