Description
Enjoy a six-course meal featuring some of our best dishes. All dishes have been refined to include quality ingredients using only the best prep and cooking methods. If you enjoy taking your tastebuds on an adventure, this is the place to be!
(TICKETS)
Limited tickets. Online ticket purchases only.
(SEATING)
There are two time slots, each lasting an hour and a half.
First Seating: 6-730pm
Second Seating: 8-930pm
(MENU)
1) Hamachi Shooters (two) - fresh yellowtail, jalapeno, ponzu, taberu rayu, crispy scallion.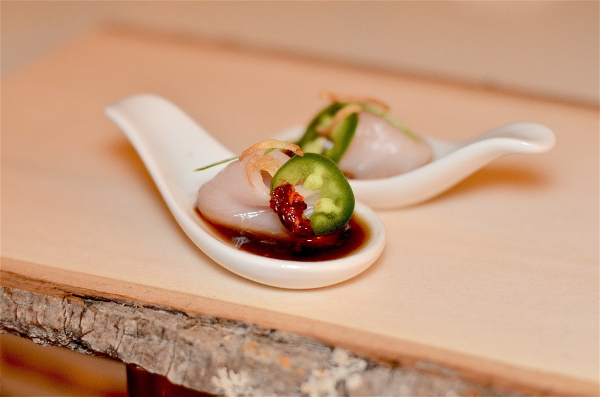 2) Chashu Steamed Bao - pork belly steamed buns with pickled radish, cilantro, scallions, house made hoisen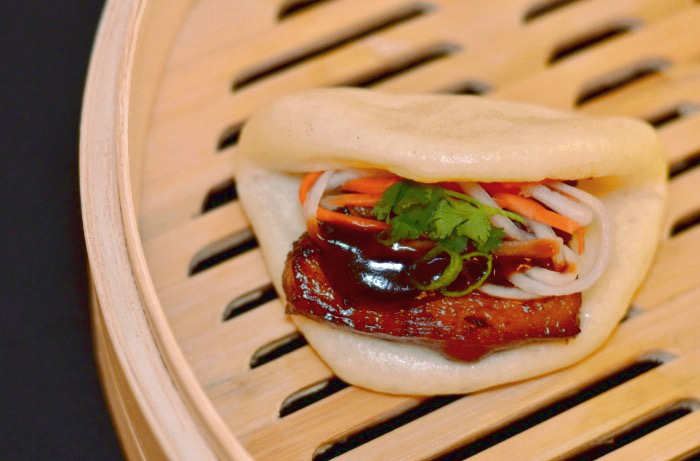 3) Palate cleanser - watermelon, lime, mint sorbet spritzer, pickles
4) Saucy Trio

[Mini Thai Corn Dog] pork, lemongrass, soy, chili, red curry, corn dog batter, served with house honey mustard sauce
[saucy wing] twice fried chicken wing, taberu rayu, honey, togarashi lime, served with house mango habanero
[fries egg] organic soy marinated soft boiled egg fried, served with house cilantro aioli
5) Braised Short Ribs - Parmesan cauliflower puree, soy glazed ribs, mint slaw salad
6) Saucy Cookies & Ice Cream - ube cookie, pandan chocolate chip cookie, ice cream
1 complimentary drink included. Alcohol and non-alcoholic options.
Spritzer - Strawberries, guava, yuzu, lime
NOTICE:
- Event to be held at an existing wine bar. Seating will be assigned depending on available tables and seats
- Menu is NOT gluten free or vegetarian
- Beer and sake cocktails available for purchase in CASH ONLY. 1 complimentary drink included with ticket.
ABOUT SAUCY OAKLAND
Focusing on Pan-Asian small plates and sake cocktails, Saucy Oakland is a fun and creatively driven project put together by locals Tony Ngo and Jenni Nguyen in the fall of 2015. They've partnered up their passion for food and creation to deliver their take on some familar dishes like the Vietnamese Banh Mi Sandwich and the pork belly bao, paired with savory house made sauces.
By providing the best in quality products and services, Saucy aims to be a profitable company that encourages sustainability, leadership, and a sense of community. Meet us at our current pop-ups to try our dishes and learn more about our initiatves.
CONNECT
- www.saucyoakland.com
- facebook.com/scyrestaurant
- instagram.com/saucyoakland