Description
On Saturday, December 16th join Comfort & Joy and Calamus for our second annual SATURNALIA feast and festivities as we gather together to celebrate our (chosen queer) family/community and the end of the year!
This ancient Roman holiday, the grandest and most debaucherous of its era, honors Saturn, that hard-working god of seeds and liberation that gets shit done. As the longest night approaches, it celebrates our harvest and the renewal of light in the new year. Tis a time for merrymaking, goodwill, gifts, excess and sexual exploration, when rules and rulers were suspended and ridiculed, roles were reversed, and the disempowered and freedom of expression reigned supreme.
As we remix for the year MMXVII, let's answer the death throes of those who hate on our queer magic and their crumbling empire with laughter and defiance, embrace the divine madness and sensuality that breaks us free from the mundane, and celebrate with our friends and chosen family in a haven of leisure, levity and love.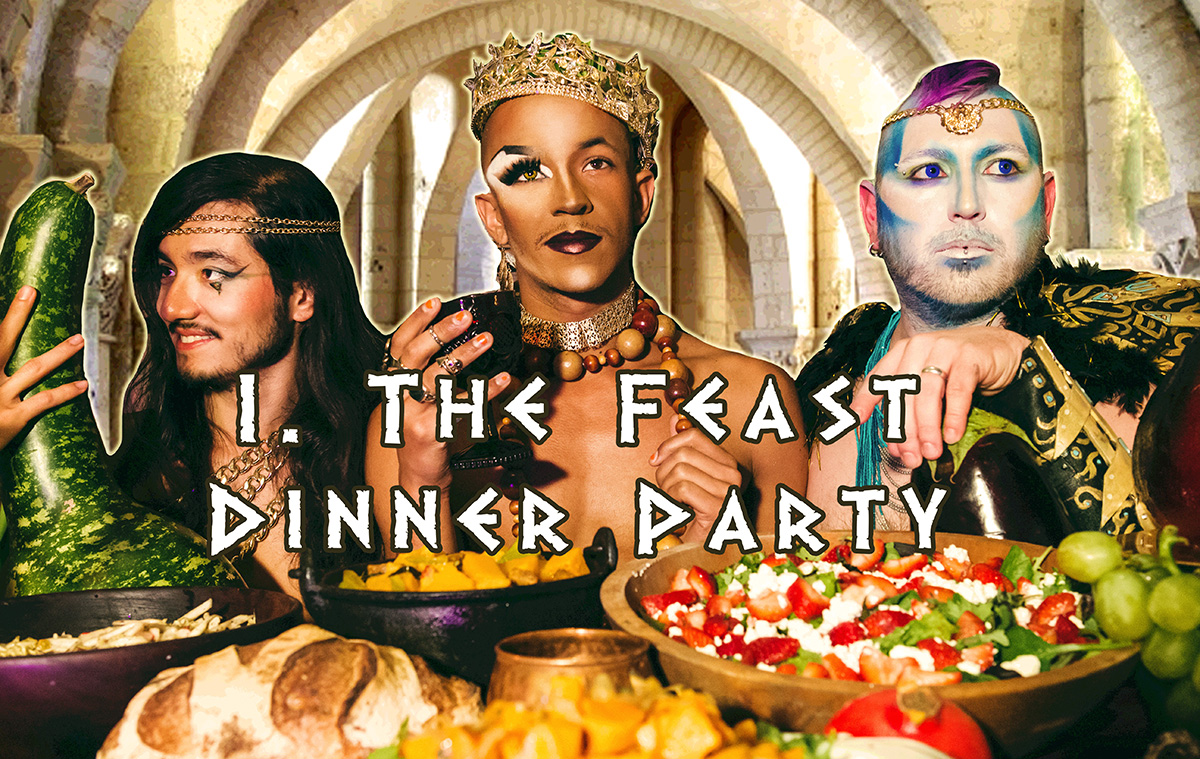 I. FEAST DINNER PARTY - 7:30PM

First feast upon a banquet fit for the gods curated by the culinary qweens Jes Versace and Zac Benfield. Enjoy an array of dinner entertainment including a live string quartet. Honor the holiday's tradition and Bacchus, the god of wine, by finding yourself "December tipsy, and laughing Mirth and wanton Wit."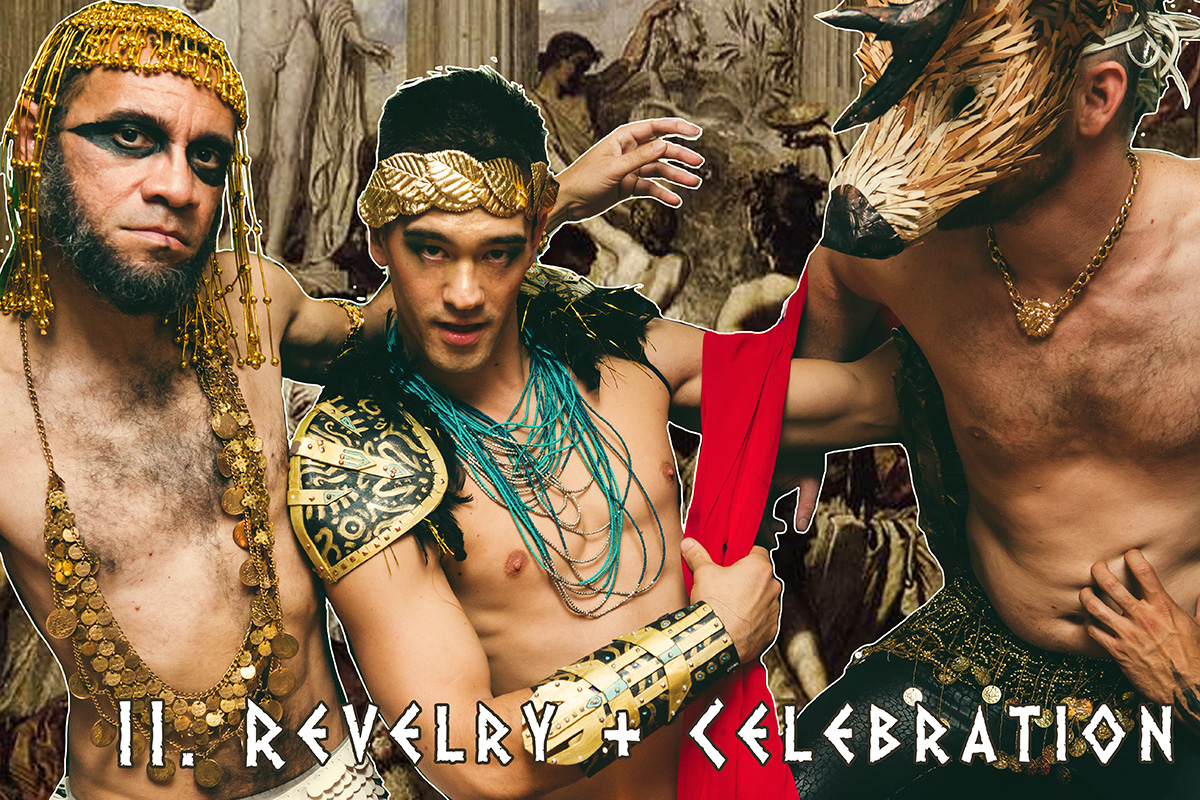 II. REVELRY + CELEBRATION - 10:00pm

Following dinner, lavish in evening performances by vogue empress SirJoQ (Jocquese Whitfield), drag folk punk by Dusty Miller, a community meditation/prayer dance by Brontez Purnell and a special ritual accompanied by a cello and mixed movement piece by Stephen James.
Revel to the seductive dance beats of Pink Mammoth wonder MoeMoe (Maurice Lopez), DJ Power Top Ramen, Trever Pearson and Mike Bledsoe, while beholding the blessed neon splendor of party deity Chickpea.
Honor the God of Seed and descend into our Roman Baths, a sensual atmosphere fusing the exotic aesthetics of local artists such as Zak Plum and Joshua Katz, while moving your hips to the aural stimulations of luscious downtempo jams by Ivan Ruiz and Allen Craig. Soothe and relax, and let naked revel-makers feed you grapes and other delicious treats.
Express thyself and werk a look. During Roman Saturnalia, ornate dinner clothes in every color of the rainbow ('synthesis') were as styling as traditional togas. Greenery, sacred jewelry and anything gold, role-playing and mask-wearing guises, the phallic Sun beaming with light or the receptive Moon Goddess hanging low also are all befitting. What matters most is just sharing your own unique luster and feeling your power.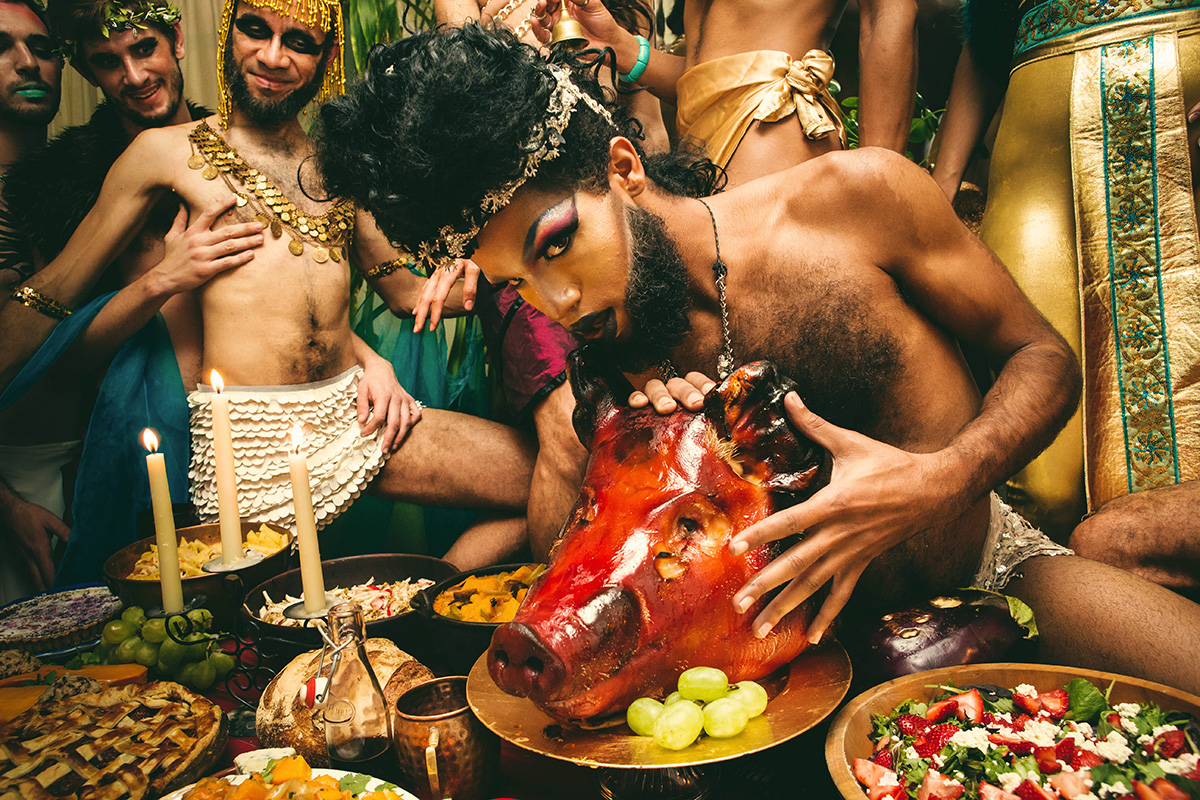 We also need help to create this magic! Sign-up to volunteer and earn a free ticket here: http://comfortandjoy.ivolunteer.com/saturnalia_2017
Tarot Card Readings by the mystical Avis.
Photo-booth by our tireless chronicler Dot and roaming photography by Lucas Francisco.
Late night refreshments as always.
Full clothing check available.
This event is 21+.