Description
When it comes to Christmas, most of us think "Jesus is the reason for the season." But before there was Christmas, Saturnalia was the holiday of choice for Roman pagans. Filled with riotous parties and scurrilous winter solstice rituals, we'll recount how early Christians culturally appropriated the holiday season for the ages. Hosted by singer-songwriter Jill Sobule, join us for an evening of yuletide melodies, pagan history, and Christmas magic to explore the ghosts of Christmas Past and Future.
Featuring
Jill Sobule
Summer Minerva
Claudia Valentina (and band)
Doors 3:30pm / Show 4:00pm
Tickets $20 adv / $25 door
21+
This event is mixed seated and standing room. Seats are first-come, first-served.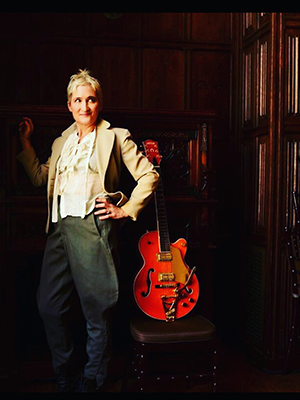 Jill Sobule belongs to a rare breed of artists. Her work is at once deeply personal and socially conscious, seriously funny and derisively tragic. Over five albums and a decade of recording, the Denver-born songwriter/guitarist/singer has tackled such topics as the death penalty, anorexia, shoplifting, reproduction, the French resistance movement, adolescence, and the Christian right. In the words of New York Times pop music critic Jon Pareles, "Jill Sobule can claim her place among the stellar New York singer-songwriters of the last decade. Topical, funny and more than a little poignant ... grown-up music for an adolescent age."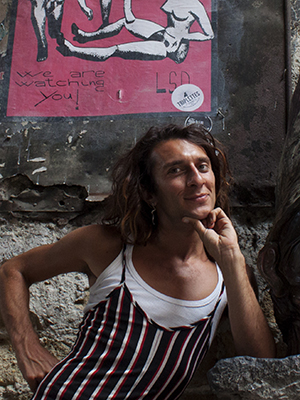 Summer Minerva, MSEd is a Brooklyn-born, internationally renowned actor, performance artist, dancer, writer and educator. Their autobiographical documentary film project entitled "Apparteneza", processes Summer's search for belonging through the ancient queer culture of Southern Italy. This project, which involves reclaiming the sacred role of transgender people in the Mediterranean region, has gained international recognition from Gay News Italia, the New York State Council on the Arts, Gibney Dance, Espresso Napoletano, and various other media outlets. Their performance work incorporates traditional southern Italian frame drumming, tammorriata, wild sensuality, insightful writing, and powerful imagery. Their mission is unify all people under the fundamental struggles and joys that being human encompasses.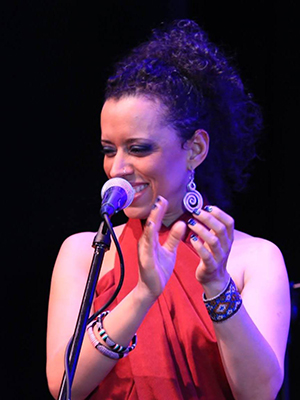 Equal parts singer, dancer and jaranera, Claudia Valentia epitomizes the mélange parfait of modern New York as a California-born, New York-raised daughter of Mexican and Jamaican immigrants. Her current project includes an array of music (and dance) that spans all regions of Mexico and the United States. Collaborations have included Claudia on guitar, vihuela and vocals with the likes of 2017 Latin Grammy Award winning all female band Mariachi Flor de Toloache, Grammy Award winning group Dan Zanes And Friends and children's educational groups Bilingual Birdies. She was also co-founder, outreach director, dancer and teacher with Calpulli Mexican Dance Company.
REFUND POLICY: Tickets maybe be refunded up to 24 hours before the event. Within 24 hours we may take exchanges for other events at our discretion. No refunds after the event.