Description
Tickets will be available at the door once online sales end!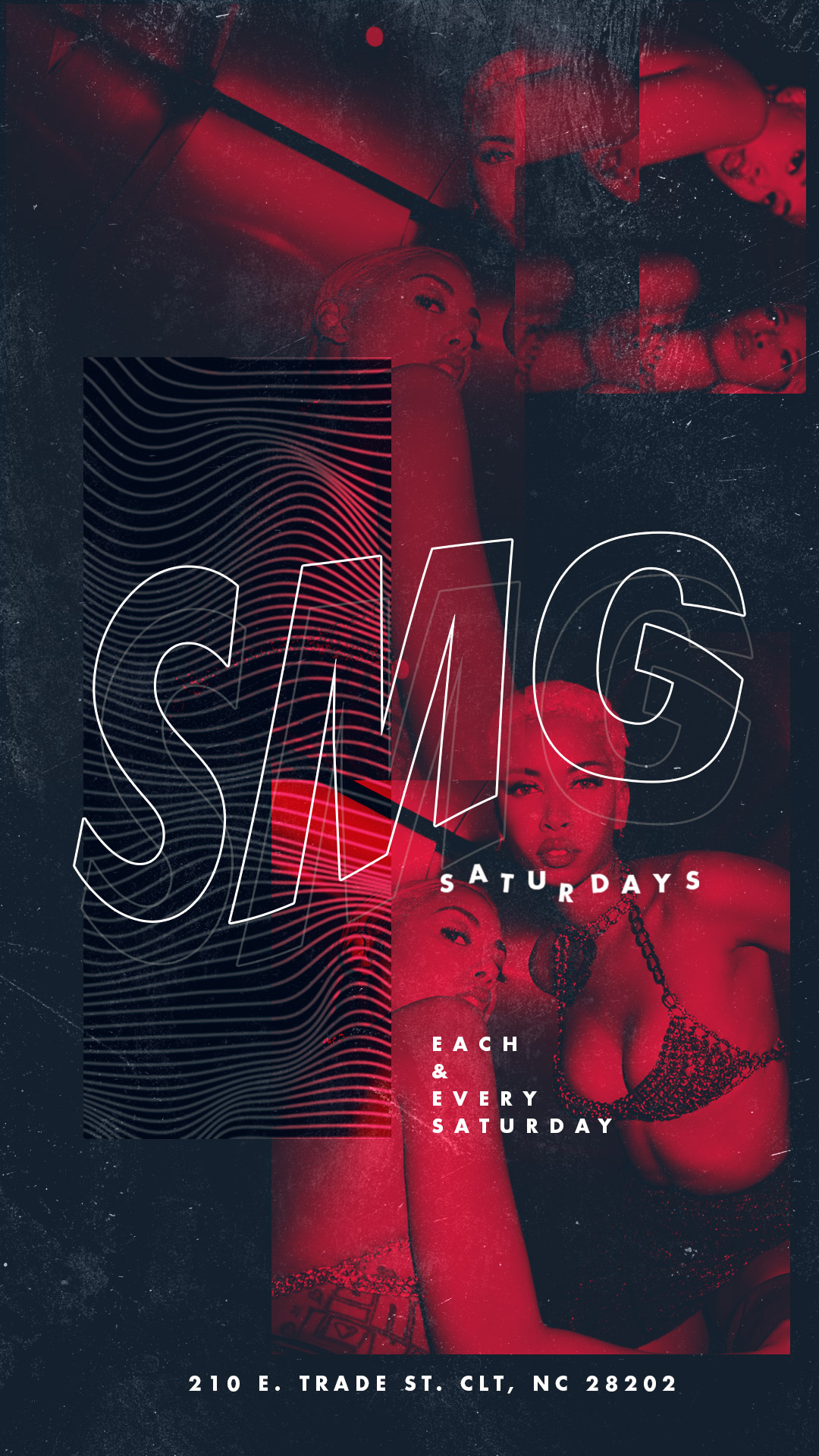 SMG Saturdays is becoming a staple piece to Charlotte's Night life scene. Located in the Epicentre, SMG offers two floors to party on with mulitple bars throughout the venue!
How it works:
SMG has a general admission party floor as well as a elevated VIP party floor. Indivuals that have VIP access are able to party between floors!