Saturdays at the New Harlot. $275 VIP Bottle Service Specials!
About this Event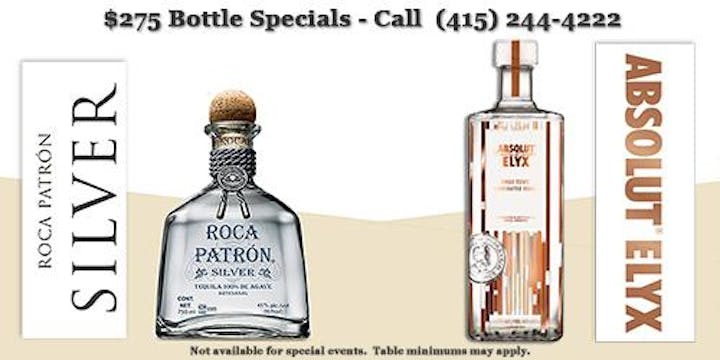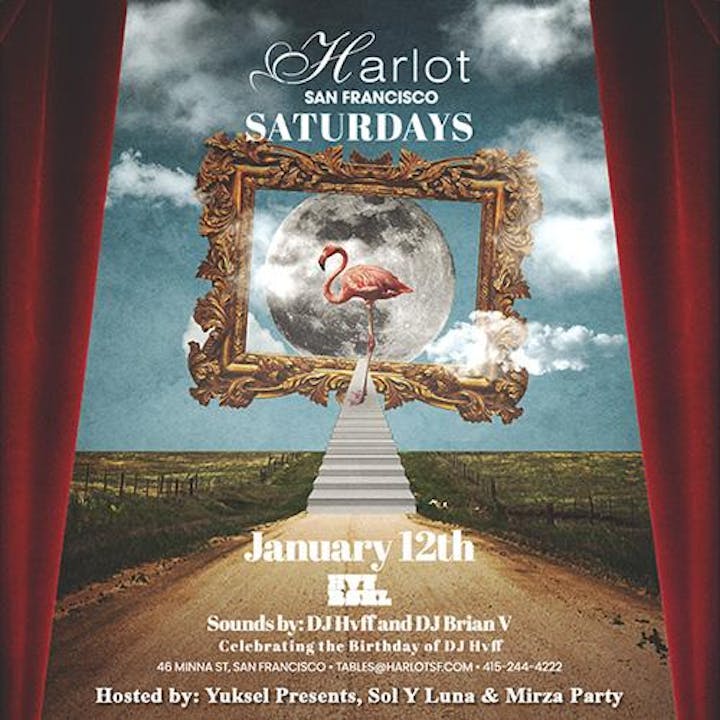 Yuksel Presents & Sol Y Luna SF invite you to...
#TheNewHarlot Saturdays
BOTTLE SERVICE
▬▬▬▬▬▬▬▬▬ஜ۩۞۩ஜ▬▬▬▬▬▬▬▬
Table Reservations: Text 415-684-5045
Saturday Jan 12th, featuring Music by Hvff and Brian V!
Harlot San Francisco
Located in the heart of downtown and SOMA district, Harlot is the quintessential nightspot in San Francisco featuring world class DJ talent up close and personal. Fusing the appeal of exclusivity, spectacular production and quality sound powered by EAW, Harlot sets the stage for the ultimate nightlife experience.
As local legend tells, the alleys of San Francisco's South of Market district are named after the Barbary Coast era's famous ladies of the evening, the HARLOTS. Deeply coveted and highly respected, the Harlot was admired for the services she provided. Time has passed, but the city's lore remains. From her infamous dark alley, Harlot waits to please all who enter her doors.