Description

Join us for an amazing afternoon of hiking, exploring, and hanging out on the sand of Ropes Beach, a semi-private beach cove located on the shores of Sunset Cliffs Natural Park. This $25 all-inclusive experience includes shuttle transport, a guided hike, plus all of the beach essentials including bottled water, rum punch, sports equipment, beach towels, blankets, and a light picnic consisting of breads, cheeses, fresh fruit, veggies, hummus, salsa, and chips.
The Experience:
The tour begins with an 11am green van shuttle departing ITH Adventure Hostel en route to an 11:30am arrival at the ITH Beach Bungalow. We'll spend 30 minutes chilling on the sun deck of the Beach Bungalow as we give other tourgoers time to gather up and rent boards and or wetsuits from the front desk. Complimentary rum punch cocktails will also be served during this time because you've worked hard and we feel like you really deserve a vacation, damnit!
Once everyone's all set, we'll jump in the van and take the scenic route south over the bridges of Mission Bay en route to Sunset Cliffs. We'll stop every few minutes to jump out and snap a few photos at some of the areas most picturesque lookouts...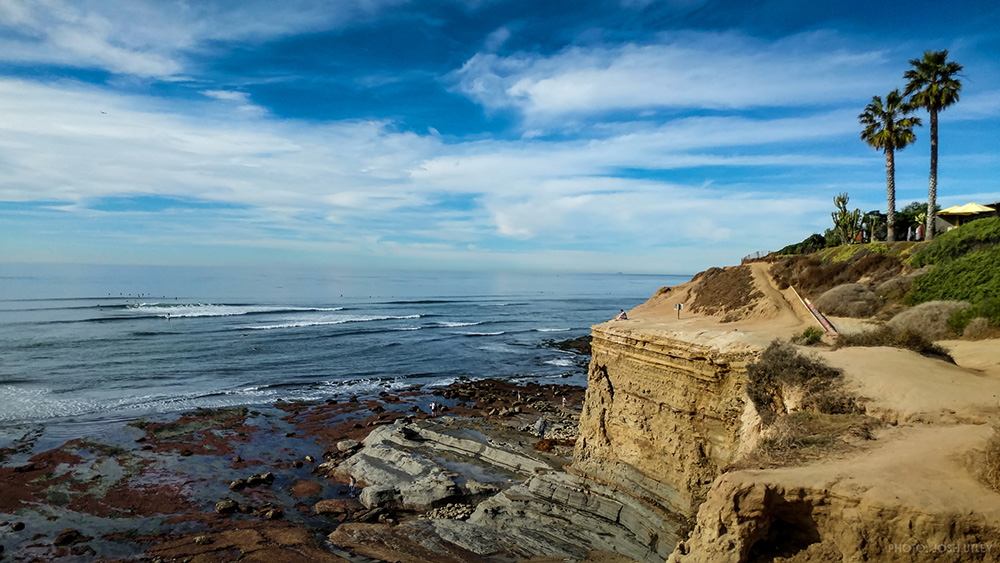 After seeing the sights, we'll park the van at the trailhead for a quick climb down to the beach. The hike itself is brief, only really consisting of a few cutbacks and a final rope repel down to the sand.
Once we hit the sand, we'll enjoy two hours of open play, during which everyone is encouraged to soak up some sun, snack on provided picnic foods, sip on some more rum punch, and play around with soccer balls, frisbees, volleyballs, and whatever else the group brings along to supplement the gathering. In the end, this day is all about connection, and doing what San Diegans do best: chill, by the beach, with good people, good music, good food, and of course, plenty of sunshine :)
We've put a lot of love into this adventure, and we're hoping you're down to join us!
All attendees must purchase tickets in advance to secure a spot on the adventure.
Full Itinerary:
11am - DEPART ITH Adventure Hostel
11:30am - ARRIVE ITH Beach Bungalow
30 Minutes to Hang at Beach Bungalow, Enjoy a Rum Punch, Meet Other Travelers, Walk Boardwalk, etc. as We Gather Up Tourgoers from Other Hostels.
12:00pm - DEPART ITH Beach Bungalow
30 Minute Scenic Drive with Stops Along Sunset Cliffs Coastal Boulevard
12:30pm - ARRIVE Sunset Cliffs Natural Park hike-in access point
12:30pm-2:30pm - Beach Hang Out, Light Picnic, Rum Punch, Sports, Etc.
2:30pm - Hikeout
3:00pm - DROPOFF @ ITH Beach Bungalow
3:30pm - DROPOFF @ ITH Adventure Hostel