Step out and stroll with us! NAMI SF is hosting walks for anyone in the community -- meet new people and get some fresh air!
About this event
What:
Come one, come all! NAMI SF is hosting free weekly walks on Saturdays! Our Saturday Strolls are a great opportunity to get some fresh air, shake off some pandemic dust and socialize with like-minded people. Since the pandemic, all of our programming has been online and we want to create a time for people to connect in real life.
Walks are scheduled to take place on Saturdays, August 21st - October 9 (except September 4 for Labor Day weekend)
And our walks are 100% free!
When:
10:30am - 12:00pm. We'll wait a few minutes before heading out but do your best to be on time. Skipping September 4 for Labor Day weekend.
Who:
This walk is open to folks of all ages and backgrounds. It will be led by current NAMI SF leaders and community members but newcomers are welcome and encouraged. We love seeing new faces!
Where:
We will meet at the Murphy Windmill in Golden Gate Park. From there, we will walk south alongside Ocean Beach on the closed section of Great American Highway to Noriega St. The total length (roundtrip) will be 2 miles.
Here is a map of the route: https://connect.garmin.com/modern/course/71964986
Weather:
Summer in SF is soo unpredictable! It may be sunny or foggy (especially at the beach) or somewhere in between. Do your best to dress accordingly. There will be no event if it rains and we'll do our best to let you know.
What to bring:
A face covering, comfortable shoes, and a water bottle.
Covid Health and Safety:
We are cognizant of the increase in Covid cases and the spread of the Delta variant in San Francisco. With precautions, we believe that this event can take place safely. This walk series is open to all community members and we ask that everyone please wear a face covering while participating and sign a waiver the day of the Stroll.
Transportation:
Bus: The 5 drops right at the Ocean Beach parking lot. The walk to Murphy Windmill is about 5-10 minutes. Flat terrain.
Muni Train: The N Judah drops at the intersection of Judah and Great American Highway. The walk to the windmill is about 10 minutes. Flat terrain.
Driving/Parking: Parking is at the Ocean Beach Parking Lot. In Google or Apple Maps: "Great Hwy Parking" -- directly across the street from the western edge of Golden Gate Park and Beach Chalet restaurant. Large lot, free. There is also parking on Fulton St. (north side of the park) and Lincoln Way (south side). From there walk to the Murphy Windmill. Flat terrain.
Post-Walk:
For those interested in hanging out after the walk the NAMI leader will stick around for a few minutes to answer questions or chat.
Individuals are free to leave immediately or keep strolling around the area with a new friend. There are also a few places to grab a bite/beverage/coffee in the area if you're interested. Beach Chalet Restaurant has an indoor seating area as well as an outdoor patio. Java Hut is a classic beach java hut (Judah) and Hook Fish (Irving) is just so good across the board. Devil's Teeth Bakery makes a killer breakfast sandwich and has good coffee -- a little further on Noriega.

FAQ:
Q: Do I need to be in good physical shape to participate?
A: The walk is designed for people of all abilities. It's flat and relatively short -- the walk to Noriega street is just about a mile, and the walk back to the windmill is the same distance. Also, feel free to participate as much as you feel comfortable.
Q: What if I have a physical disability? Is this event suitable for me?
A: We think so! The "route" is flat and the concrete is smooth. There is some sand on the road, though, so please keep that in mind. Also, if you're driving there is plenty of parking in the lot across the street from Beach Chalet Restaurant.
Q: What about air quality?
A: If the AQI is slated to be over 100 we will cancel the event by Friday afternoon at the latest. We will update this page and email those who registered.
Q: What's the deal with the Eventbrite tickets?
A: Good question! It's how the platform is set up and what we are using to register participants and get a headcount. You don't need an actual "ticket" to attend.
Q: Do I need to register ahead of time?
A: Yes, please! It's helpful for us to know many people will be there.
Additional Questions?
Email our Program Manager, Andrew: andrew@namisf.org.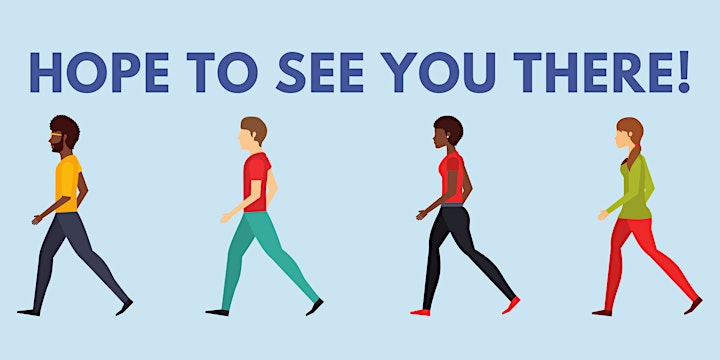 Organizer of Saturday Strolls
NAMI San Francisco's mission is to advocate for a life of quality and dignity by providing education, resources and emotional support to families and those affected by mental illness (brain disorders). We strive to end discrimination and stigma for all those persons affected by these illnesses through broader education and collaboration with the whole community.