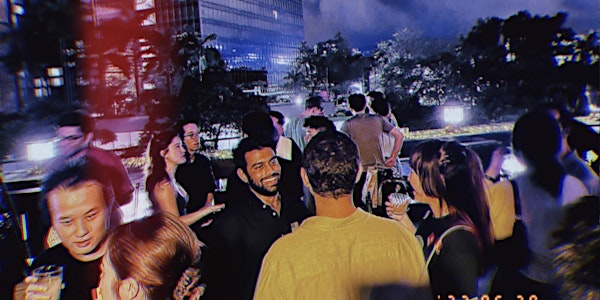 Saturday Social for professionals, entrepreneurs, creatives and expats
Location
La BASE Bar and Grill
11- 15 Chatham Road South
Tsim Sha Tsui, KOW
Hong Kong
Meet the most interesting community in Hong Kong. Our unique sticker system is an efficient way to break the ice!
About this event
We grow by hearing from those with different experiences.
Every event is an "Ichi-go Ichi-e", once in a lifetime chance. This event is for anyone with a goal — language learners, entrepreneurs, artists, journalists, linguists, day traders, engineers, teachers, data scientists and more.
stay classy :)
🗓Date: we meet every Saturday!
WhatsApp us to RSVP: +852 6736 6610
⏰ Time: 7:30-10:30pm
📍Where: La Base HK
🎫 Admission: 120hkd includes a drink