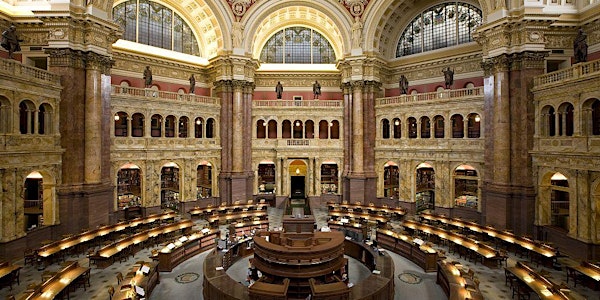 Saturday Research Orientation [African & Middle Eastern Division]
Location
Main Reading Room, First Floor, LJ-139B
Thomas Jefferson Building
10 First Street SE
Washington, DC 20540
Description
The African and Middle Eastern Division (AMED) is recognized as a major world resource center for Africa, the Middle East, the Caucasus, and Central Asia. It consists three sections -- African, Hebraic, and Near East -- and covers 78 countries and regions from Southern Africa to the Maghreb and from the Middle East to Central Asia. Through its three sections, AMED manages a collection of more than 1 million items and additional invaluable research materials, which are available for public use in the AMED Reading Room.
This class serves as an introduction to the division's collections and services. Beginning with an overview of the division, the class will then highlight the three sections' resources as well as other useful information pertaining to doing research in African and Middle Eastern studies using the Library's foreign language materials.
Please note that the maximum class size is 30 researchers unless otherwise indicated.
Individuals requiring accommodations for any of these events are requested to submit a request at least five business days in advance by contacting (202) 707-6362 or ADA@loc.gov.
Patrons are encouraged to arrive 15 minutes prior to the orientation. Seating is available on a first-come basis. Registration does not guarantee entry after the orientation start time.
For more information about the African and Middle Eastern Reading Room, visit: http://www.loc.gov/rr/amed/
For more information about Saturday Research Orientations at the Library of Congress, please visit: https://www.loc.gov/rr/main/satorient/