Description
Come join us for a fun filled night under the stars, with great music, people and art!
MUSIC & VIDEO ART INSTALLATIONS BY DJ FOTIFO
LIVE PAINTING BY BRENDAN MARTINEZ & NANCY FLORES

It's a Fusion, moreover it's an artistic Fusion integrating the best of local artistic community.
Coming together of many styles under one roof or actually one open sky.
Event is FREE but Must RSVP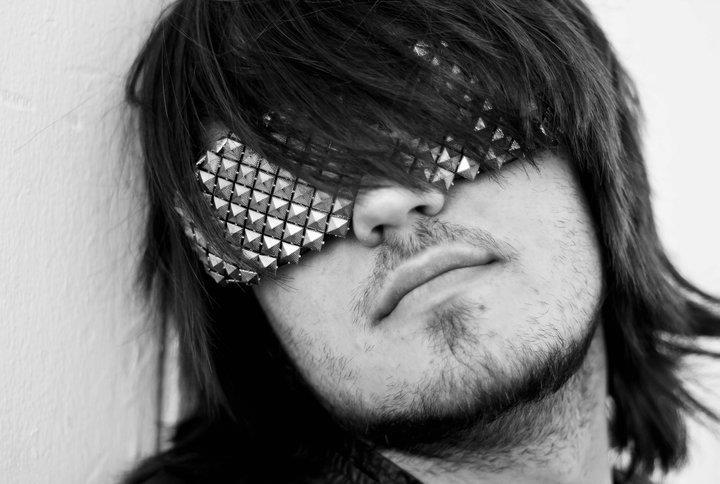 DJ FOTIFO - is a controllist DJ who manipulates sounds and creates music live using computer controllers and software. Stunning melodies, hypnotizing vocals, and versatile music genres are perfect signature sounds of DJ FOtiFO. FOtiFO played in the most respected and in-demand clubs of Washington DC, Maryland and Virginia. A former music producer FOtiFO is currently working with local and international artist. FOtiFO has signed his single Frumpin to NomNOm Records and participated in remix competitiion from Younan Music where his single won a release on Younan music label. http://www.djfotifo.com/

BRENDAN MARTINEZ - (a.k.a.) Tnez was born in Hutchinson, Ks 1989. As a child he loved to draw. He normally did black and white pencil drawings. His art career began his sophomore year of high school when his art teacher Mrs. Becker forced him use color in his drawings. Out of his comfort zone he did the painting. This painting, of Chief Joseph, went on to win scholastic awards and recognition at the Wichita Art Museum. Since that day Brendan painted as a hobby and as an outlet. Later on during his sophomore year of college he found a very close friend and his artistic mentor, Erok Johanssen, who taught him graffiti. The two went on to do commercial murals in the Lawrence, Ks area. Currently Brendan is studying Visual Communication and Digital Media Art at Bowie State University in Bowie Maryland. He hopes to expand on his career as an artist and is inspired by children's aspirations and dreams, for they are the future of art and the world. www.tnezarts.com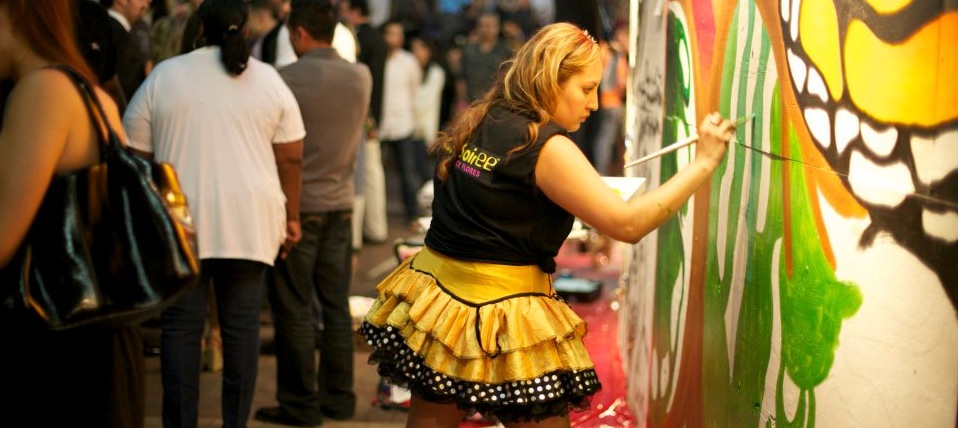 NANCY FLORES

- El Salvador born artist, Nancy has been drawing and painting since she was 10 years old, eventually evolving into the vivid landscape and still life painter she is today. She finds inspiration in the revolutionary works of Georgia O'Keeffe and Andy Warhol, and is attracted to the vibrant colors, shapes and textures of the natural world. The variety, individuality and preciseness present on earth heavily influence the style of Ms. Flores' works. When comparing two paintings side-by-side, one may believe two different artists created them. Ranging from abstract enlarged blossoms to complicated expressionist pieces, her paintings are as diverse and beautiful as the still-lifes she represents.

http://nancyflor.es
CHECK OUT PHOTOS FROM LAST SATURDAY:
https://www.facebook.com/artsoiree/photos_stream
Dress code: Fashionable/Cocktail Attire
Got something artistic? Explore your creative side with us
artists@theartsoiree.com
EVENT IS FREE TO ATTEND WITH REGISTRATION!
CAPACITY IS LIMITED SO RSVP NOW!
SATURDAY NIGHT ROOFTOP FUSION IS BROUGHT TO YOU BY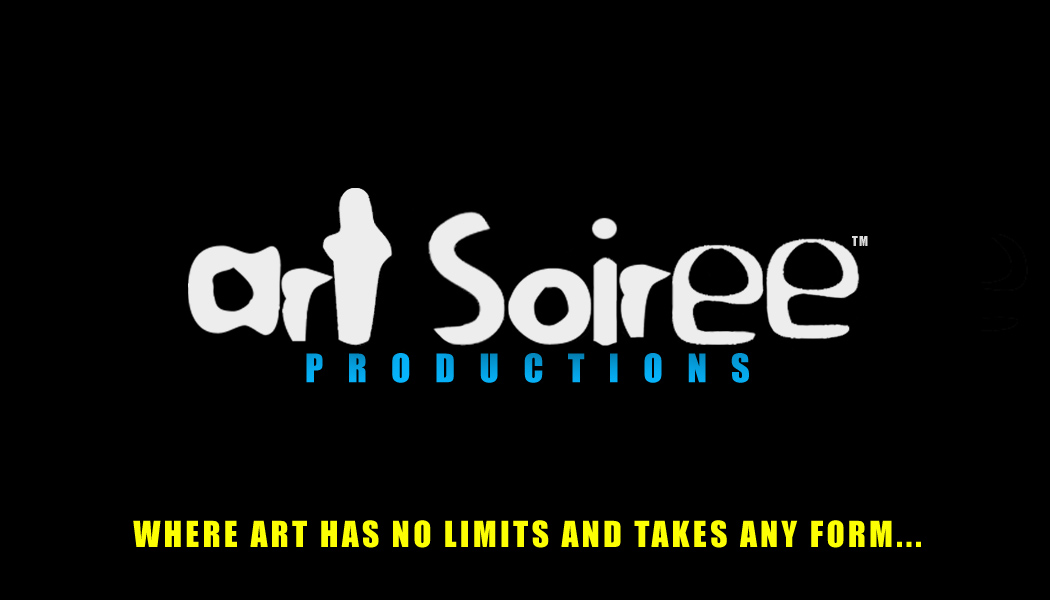 ART SOIREE PRODUCTIONS
Where Art Has No Limits & Takes Any Form
Stay connected:
Organizer of Saturday Night Rooftop Fusion by Art Soiree -8/10
Where Art Has No Limits & Takes Any Form
We are Washington, DC's weekly arts and cultural destination since 2009. We pride ourselves in showcasing and working with some of the best local talents to encourage in their creativity and create new platforms to experience art for artists and audiences alike. We curate artistic experiences.
We hope to bring more art into your everyday living. 
Stay connected: artsoiree.com     fb.com/artsoiree    @artsoiree  #artsoiree