Description
Looking for the hottest event on a Saturday Night??? Philinthebrunch Presents "Saturday Night Live" A special event held at Mister East on Saturday Night August 3rd!!! Hosted by Hot 97's DJ Camilo AND Hot 97's DJ Wallah!!!! Come hang out in the main ballroom as plenty of special guest host and few celebs come out for an epic event! Dj Camilo, DJ Wallah and Dj Moneyjay will be on the set playing the hottest hits to ensure you have an epic night!! FIRST 100 LADIES RSVP FOR FREE (must enter before 11PM)!!! Advanced ticket sales begin at $10, General admission is $20 and more at the door. Celebrating a Birthday? All Birthday attendees recieve a Free Birthday flyer and Free entry into the party!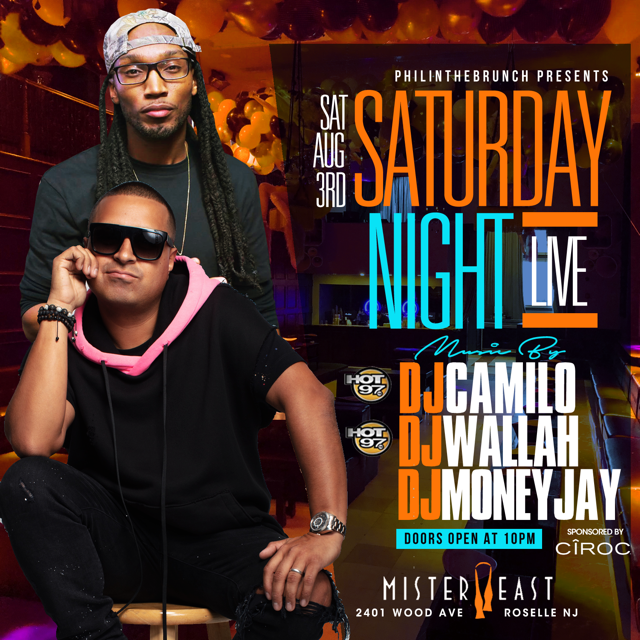 Email Philtaylor1914@gmail.com for VIP Sections and Free Birthday Flyers
Dress Code: No Timbs, No Boots, No Sweat Pants or Athletic Gear. For Birthdays and VIP Sections please email: Philtaylor1914@gmail.com
This event is also sponsored by Strong Hold Shop in Bloomfield
THIS EVENT SOLD OUT LAST YEAR!!!!!!
For VIP Sections Email: Philtaylor1914@gmail.com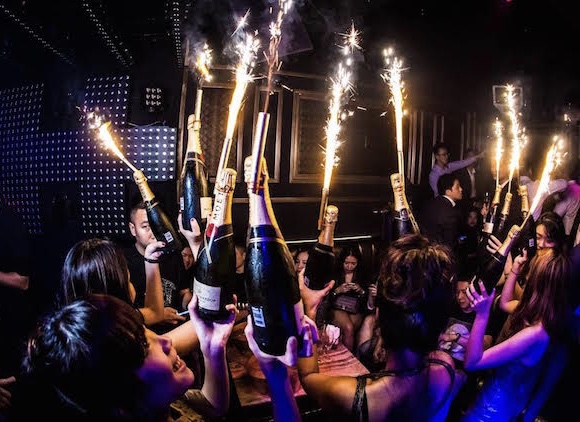 Inquire About Bottle Packages!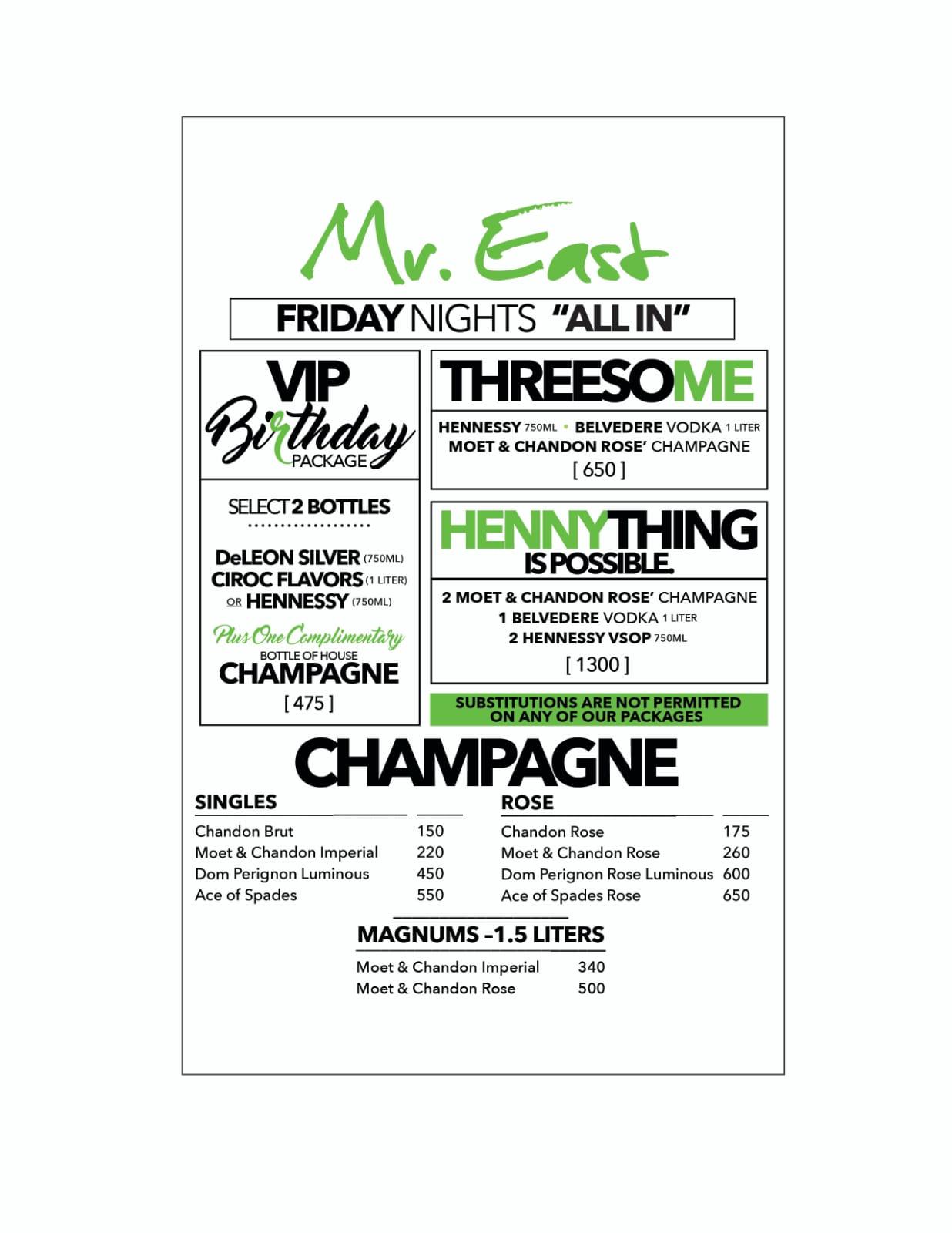 Epic Mister East Room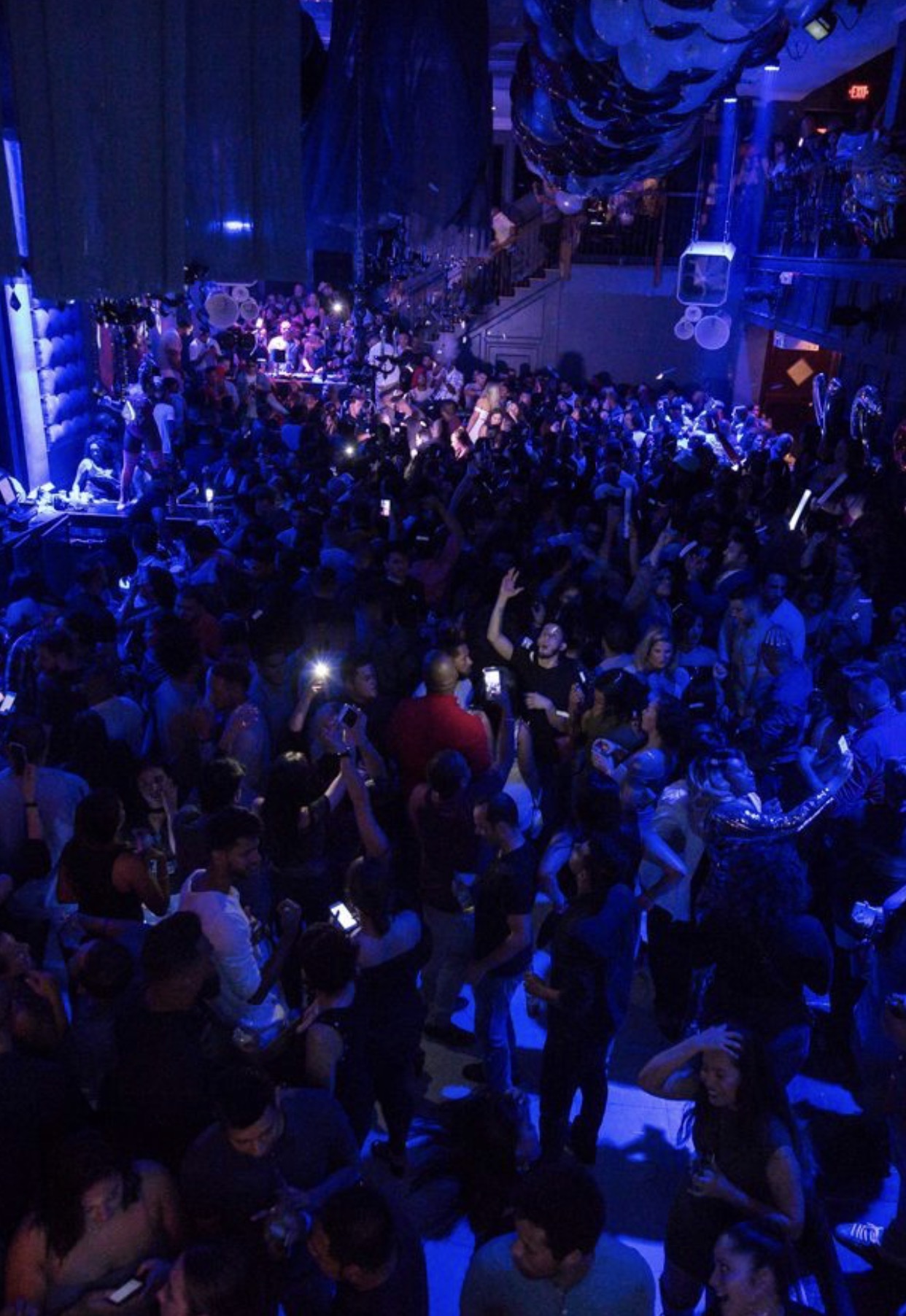 INSTAGRAM @PHILINTHEBRUNCH
www.Philinthebrunch.com