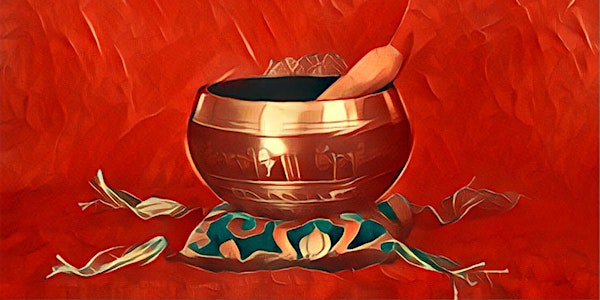 Saturday Morning Mindful Meditation
It's time to take special care of the Body, Mind, & Spirit. So come Connect & Engage with us as we experience the change in seasons.
About this event
Hi Practitioners,
***VIP Announcement***:
I am postponing the Mindful Meditation this Saturday to Saturday evening to 7PM/CDT; this is just for this Saturday only, as I have a previous committment. I apologize for the inconvenience. The same Zoom link below applies.
Due to the recent Chilly weather, we are opting for a Live Zoom, "Saturday Morning Mindful Meditation" at the usual time- 10AM until the weather warms up.
See the Link below; Copy & Paste the Meeting ID #; the Password is "Mindful" to get into the Meeting; you must sign up to attend; here is the Zoom Link:
https://us04web.zoom.us/j/2712027508
>>>"Mindful" is the Password<<<<
A. Are you Stressed around the Holidays?
B. Are you missing out on Me time?
C. Are you losing Focus in your daily Life?
D. Are you lacking Mindful Pauses?
>>>Then Saturday Morning Mindful Meditation is here for YOU<<<
Mindful Meditation is proven to:
Improve Focus at Work & Home
Help Battle Anxiety
Reduce Stress Levels
Reduce Physical Pain Sensation
Improve Sleep
Reduce Blood Pressure
Boost one's Immune System
Improve Cognition
Improve Productivity
Improve overall Communications
These benefits are supported by many years of Neuro-Scientific Research.
So come join us this Saturday @ 7PM/CDT; you must Sign up to attend; it's Free!
***(Donations are appreciated & can be sent to my Paypal acct. @ClickRick523@gmail.com)***
So let's begin a New Day with a New Habit & time to De-Stress and Care for our Bodies, Minds, and Spirits.
We look forward to seeing y'all this Saturday Evening at 7PM/CDT
Namaste!