Description
Join us June 30th @ 11am for Saturday Morning ARToons!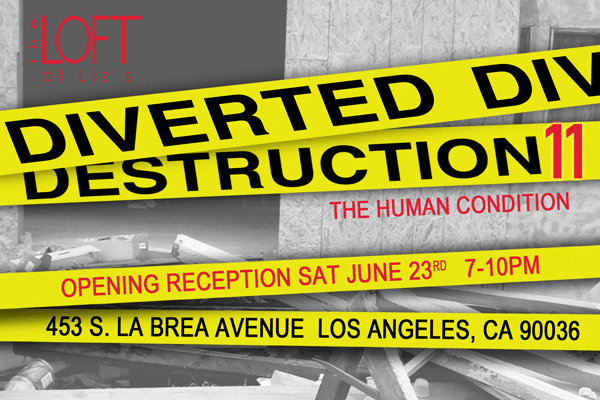 The Loft at Liz's featured annual exhibition DIVERTED DESTRUCTION 11 features the work of 9 women from varied cultural backgrounds, each exploring aspects of the human condition by way of eco-friendly mediums and found object material.
In conjunction with our exhibition, we are hosting a morning animated feature per its relevance to our show's theme. Guests are welcomed to lounge in pajamas (no scandalous skivvies please) or other comfy attire, while we enjoy a great film and afterward engage in conversation over art, culture and environment.
This is an event intended for big kids at heart (18+).
For more information call us @ (323) 939-4403 x5 or email us (events@theloftatlizs.com).


JOIN OUR GUEST LIST
Facebook
Instagram
Website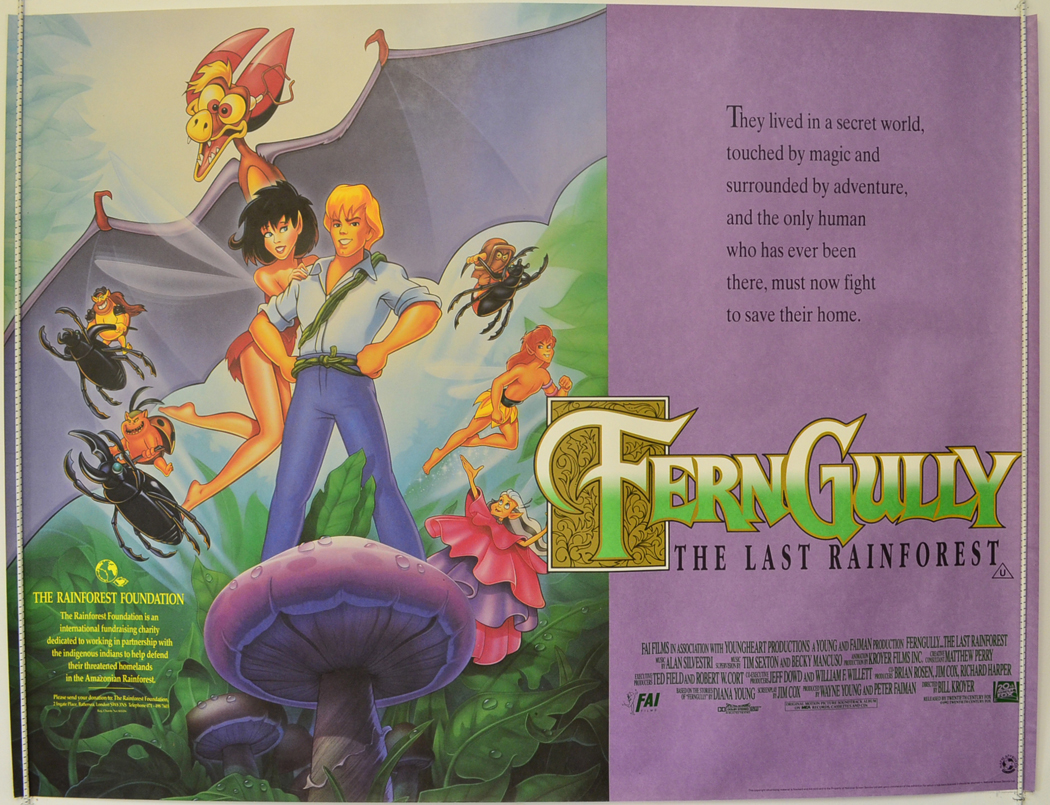 Fern Gully: starring Samantha Mathis, Tim Curry, Christian Slater, Robin Williams, Cheech Marin, Tommy Chong
Themes:
In the book Disney, Pixar, and the Hidden Messages of Children's Films, M. Keith Booker states that FernGully "focuses on the theme of the destruction of the Earth's rainforests. In this case the rainforest is located near Mount Warning, on the eastern coast of Australia, but the theme is global and the specific location is not particularly emphasized". Despite the environmental theme Booker stated the film was "somewhat vague in its explanation of the dire consequences of rainforest destruction and it addresses the economic impetus behind this destruction hardly at all"; the fact that the rainforest was saved at the end of the film "diminishes the urgency of its environmentalist message" and that the character of Hexxus "displaces the real blame for environmental destruction from its real perpetrators onto nonexistent supernatural perpetrators, further diluting the political message." The character of Batty was said to introduce "the secondary theme of animal experimentation, though with a light touch that presents this potentially horrifying motif as essentially humorous."

In the book Eco-Impacts and the Greening of Postmodernity, Tom Jagtenberg and David McKie comment that radical views of flourished in the film, perhaps because it was "aimed at a younger generation ... and belong[s] to relatively discredited genres". As Zak is shrunk to fairy size and integrated into the fairy world, more similarities rather than differences are implied with the nonhuman characters. Crysta is said to defeat the evil Hexxus "in the manner of classic western genre heroes", though with the key difference that her weapon is a seed rather than a revolver, allowing the produce of nature to share the heroic role with her.