Description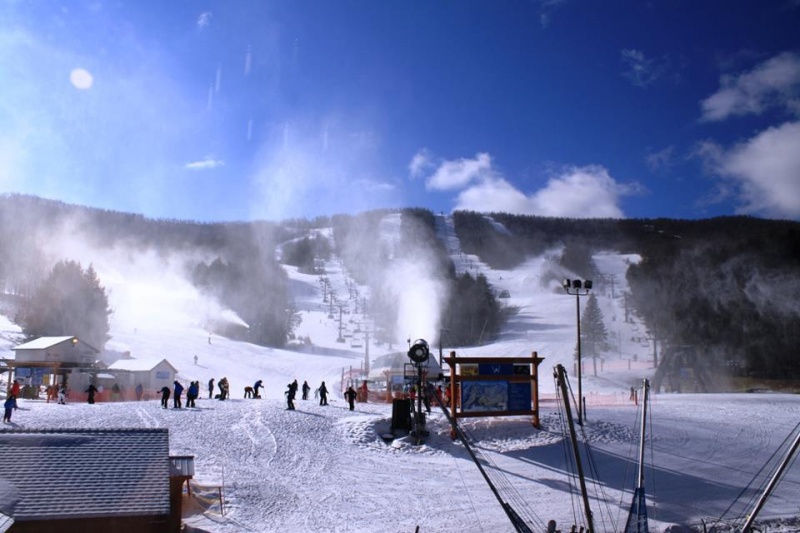 Buy Ticket Here: https://jan202018windham.eventbrite.com
All Upcoming Trips: http://www.nyskiclub.com/events/
Greetings, snow lovers! Windham Mountain offers skiing, riding and winter fun for the whole family, just two hours from the New York metro area. With the Catskills' highest vertical and 98% snowmaking coverage, Windham makes the most of Northeast winter. Our world-class snowmaking crew blankets 260 acres with a thick base of snow and grooms our natural snow for the best ski conditions in the East.
*** Trip plan email via Eventbrite will be sent out 2 days before the event providing the details. ***
Date: Listed above. Please arrive 30 minutes earlier. Bus will depart sharply on time with or without you.
Depart 6:00 AM from Brooklyn: (Pacific Branch Library) Southeast corner of 4th Ave. & Pacific St. Brooklyn, NY 11217 Brooklyn, NY 11217 (Map) Subway lines (Atlantic Ave - Barclays Ctr): B, D, N, Q, R

Depart 6:30 AM from NYC: (Fresh 2 Go) Northwest corner of 43rd St and 9th Ave New York, NY 10036 (Map) Subway lines (Times Sq-42 St): A, C, E, 1, 2, 3, 7, N, Q, R, S.
Depart 7:10 AM from NJ: (NJ Transit Ramsey Route 17) 1 Spring St, Ramsey, NJ 07446 (Map) $2 daily parking at the station's parking lot. Meet at the big space facing garage entrance.
Return: Depart from Windham at 4:00 PM and expect to arrive at NJ at 6:15 PM, NYC at 7:00 PM & Brooklyn at 7:30 PM.
Cost: Includes all mountain lift ticket + round trip bus transportation.
This is 30 off comparing to other ski bus tours.
Early birds $79 for first 27 spots or 1 week in advance whichever comes first. Regular $89 for last 27 spots or afterward. $3 tips to the bus driver is required and will be collected on the returning trip.
Additional Cost:
* $35 to upgrade lift ticket to Beginner Package which include lower-mountain lift ticket, rental (skis or snowboard) & group lesson.
* $39 for Ski or Snowboard Rental Package. Ski Rental Package includes skis, boots, poles & helmet; Snowboard Rental Package includes snowboard, boots & helmet.
Buy Ticket Here: https://jan202018windham.eventbrite.com Your spot SVP is NOT confirmed until your payment is received.
Maximum: 54
Refund Policy:
* Full refund minus $20 processing fee if cancelled 7 days in advance.
* 50% refund if cancelled 3 days in advance.
* Afterward, no refund for cancellation or no show.
*100% refund if the event is cancelled.
Direction: http://www.windhammountain.com/destination-guide/directions/
Check out more at http://www.windhammountain.com/
Group Ski/Snowboard Video: http://youtu.be/WpBrYEgjH00
Windham Promotional Video: http://youtu.be/vth6JkQcfKs
Pictures from Previous Trips:
http://www.nyskiclub.com/photos/12967572/
http://www.nyskiclub.com/photos/13094862/
http://www.nyskiclub.com/photos/13596552/
CHECK OUT ALL 2016/2017 TRIPS:
Facebook: https://www.facebook.com/nyskiclub/events
Meetup: http://www.nyskiclub.com/events
Eventbrite: https://nyskiclub.eventbrite.com
By RSVP'ing "Yes", you and your guest(s) are accepting the terms to the Waiver & Release of Liability set forth by NY Ski & Snowboard Club.
https://www.facebook.com/nyskiclub
Like our Facebook page, and get updated promotions/discounts.