Description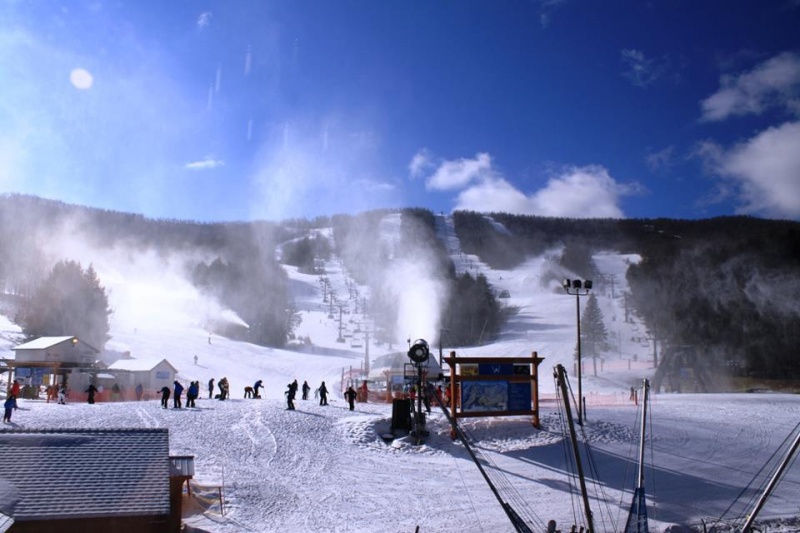 Buy Ticket Here: https://feb162019windham.eventbrite.com

Greetings, snow lovers! Windham Mountain offers skiing, riding and winter fun for the whole family, just two hours from the New York metro area. With the Catskills' highest vertical and 98% snowmaking coverage, Windham makes the most of Northeast winter. Our world-class snowmaking crew blankets 260 acres with a thick base of snow and grooms our natural snow for the best ski conditions in the East.
*** Trip plan email via Eventbrite will be sent out 2 days before the event providing the details. ***
Date: Listed above. Please arrive 30 minutes earlier. Bus will depart sharply on time with or without you.
Depart 5:45 AM from Queens: (Outside of Sheraton LaGuardia East Hotel) 135-20 39th Ave, Flushing, NY 11354 (Map). Subway lines (Main St-Flushing): 7.
Depart 6:30 AM from NYC: (Fresh 2 Go) Northwest corner of 43rd St and 9th Ave New York, NY 10036 (Map) Subway lines (Times Sq-42 St): A, C, E, 1, 2, 3, 7, N, Q, R, S
Depart 7:10 AM from NJ: (NJ Transit Ramsey Route 17) 1 Spring St, Ramsey, NJ 07446 (Map) $2 daily parking at the station's parking lot. Meet at the big space facing garage entrance. Meet at the big open space facing the parking lot entrance.
Return: Depart from Windham at 4:30 PM and expect to arrive at NJ at 6:45 PM, NYC at 7:30 PM & Queens at 8:00 PM.
Cost: Includes all mountain lift ticket + round trip bus transportation.
This is 20 off comparing to other bus tours. $3 tips to bus driver is included in the price.
Early birds $105 for first 27 spots or 14 days in advance whichever comes first. Regular $115 for last 27 spots or afterward.
Additional Cost:
* $40 to upgrade lift ticket to Beginner Package which include lower-mountain lift ticket, rental (skis or snowboard) & group lesson.
* $40 for Ski or Snowboard Rental Package. Ski Rental Package includes skis, boots, poles & helmet; Snowboard Rental Package includes snowboard, boots & helmet.
Buy Ticket Here: https://feb162019windham.eventbrite.com Your spot SVP is NOT confirmed until your payment is received.
Maximum: 50
Refund Policy:
* Full refund minus $20 processing fee if cancelled 14 days in advance.
* $30 refund if cancelled 7 days in advance.
* Afterward, no refund for cancellation or no show.
*100% refund if the event is cancelled.
Direction: http://www.windhammountain.com/destination-guide/directions/
Check out more at http://www.windhammountain.com/
Group Ski/Snowboard Video: http://youtu.be/WpBrYEgjH00
Windham Promotional Video: http://youtu.be/vth6JkQcfKs
Pictures from Previous Trips:
http://www.nyskiclub.com/photos/12967572/
http://www.nyskiclub.com/photos/13094862/
http://www.nyskiclub.com/photos/13596552/
CHECK OUT ALL 2018/2019 TRIPS:
Facebook: https://www.facebook.com/nyskiclub/events
Meetup: http://www.nyskiclub.com/events
Eventbrite: https://nyskiclub.eventbrite.com
By RSVP'ing "Yes", you and your guest(s) are accepting the terms to the Waiver & Release of Liability set forth by NY Ski & Snowboard Club.
https://www.facebook.com/nyskiclub
Like our Facebook page, and get updated promotions/discounts.