Saturday Cartoons and Bloody Marys STIFF 2013

Saturday, May 11, 2013 from 2:00 PM to 4:00 PM (PDT)
Event Details
After 9 Days of attending STIFF, you'll need to wake up and have a cocktail to get you through the day. Join us for a morning (not too early of course) of animation made for adults. Bloody Mary Bar will be available
Warning: These 'Cartoons' are animated films and are not intended for children. They contain adult language, cartoon violence and sexual references.
The Next Testament
Directed by Mark McDannald
Runtime 19 min
It's been a long time since Jesus last carried out His father's ambitions, and the years of inactivity have left Him washed up and dreaming about what might have been. God's day of wrath is finally at hand, however, and it's one more job for Jesus, one more day on earth if He can just pull Himself together.
Knock On My Door
Directed by David Chai
Runtime 10 min
A Knock on My Door chronicles the life of the Director's father who as a courageous teenager emigrates to the United States where he achieves extraordinary success until a buried past demands a reckoning.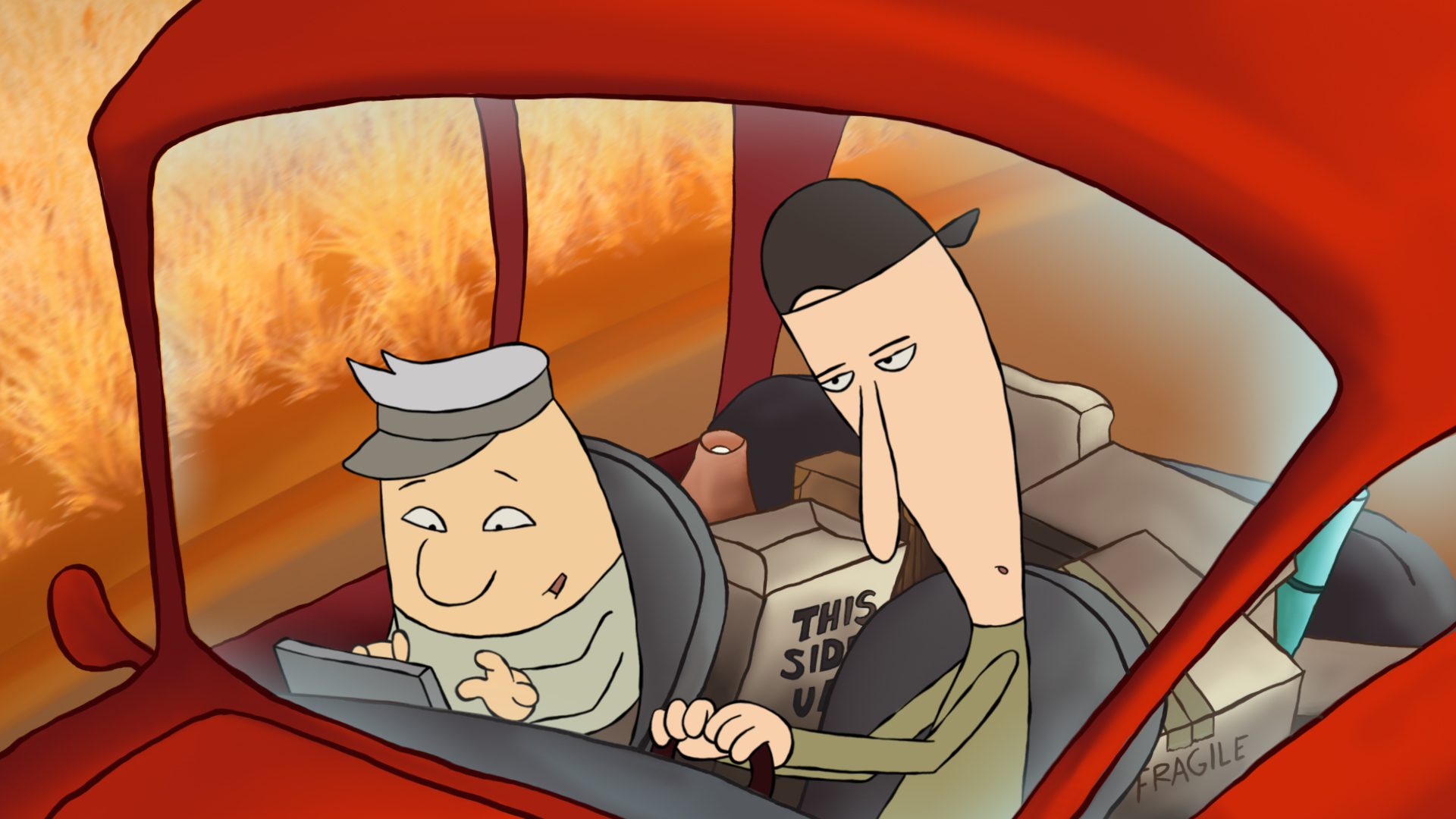 Revenge of the Fly
Directed by Tony White
Runtime 2 minutes

A 2D-animated King Kong style giant fly exerts its revenge on those who seek to forceably remove him from Seattle's Space Needle!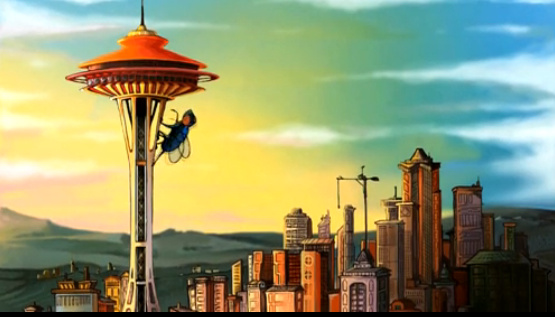 Shotrocity
Directed by Brian Burroughs
Runtime 10 minutes
At a time in his life when junior sadist Jack Marbellous should rightfully be thrown into an asylum,
bizarre circumstances converge to instead encourage his destructive ways, and propel him into a
position of authority and influence. Be afraid!
The War Profiteers
Directed by Benjamin Markus
In a war torn city, a totalitarian dictator is holed up inside a seedy bordello where he and his henchmen engage in sordid acts of limbo-like repetition. When an unknown force enters the room, peace is restored, if only for an instant.
The War Profiteers Trailer from Benjamin Ariel Markus on Vimeo.
The Environmentalist
Directed by Jacob Bond
Runtime 7 minutes
A darkly comic tale about a man who is desperately trying to save the world from environmental devastation before it is too late.
Blanket P. Snugglemop
Directed by Paige Bradley
Runtime 1 minute 1 second
Charcoal drawing lines come together to form a girl with a ghost for a head and a blanket for a dress. She pulls a red thread out of her cave of a mouth, while the narration speaks to who she is and what she can do.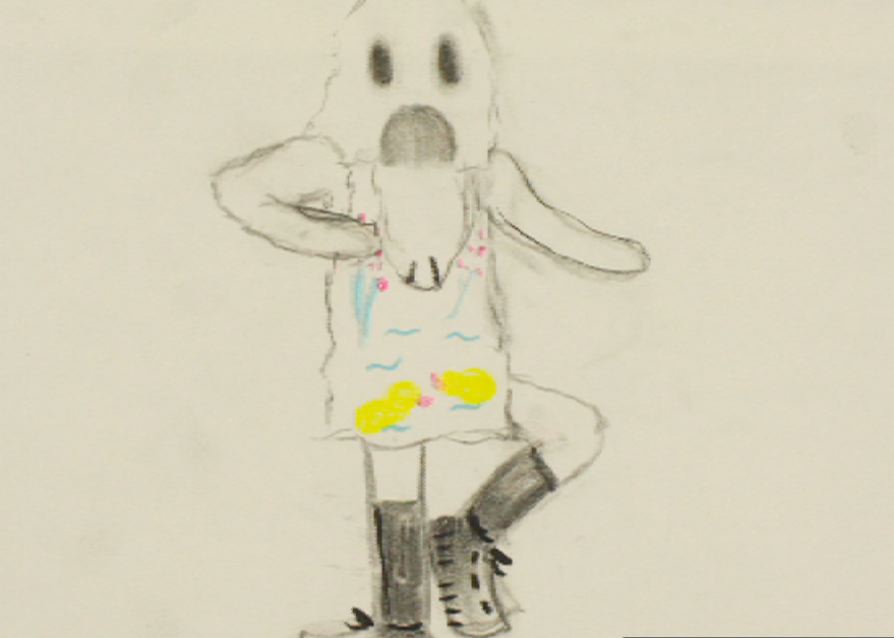 Abuelas
Directed by Afarin Eghbal
Runtime 9 minutes
In a small apartment in Buenos Aires, an old woman eagerly awaits the birth of her grandchild and all the joys of becoming a grandmother. However, horrific circumstances means she will be forced to wait over 30 years. Using real-life testimonials this animated-documentary raises issues of memory, repression and loss.
We are Going to be Poor Forever
Directed by Jeremiah Jones
Runtime 13 minutes
Festival Premiere
Jeremiah Jones' We Are Going To Be Poor Forever, is an experimental video work which plays at the borders of animation, performance, and the virtual. The video follows two of Jeremiah's hand made rabbit dolls, as they walk looking for a place to sleep. While traveling they meet a cast of characters who reflect on the relationships and ideas that have shaped their "post-something" world. These characters rarely infer meaning on their experiences; instead, they suggest questions without providing us answers.
poor forever clip from JeremiahJones on Vimeo.
Little Deaths
Directed by Ruth Lingford
Runtime 11 minutes
An animated reflection on the experience of orgasm, based on taped interviews.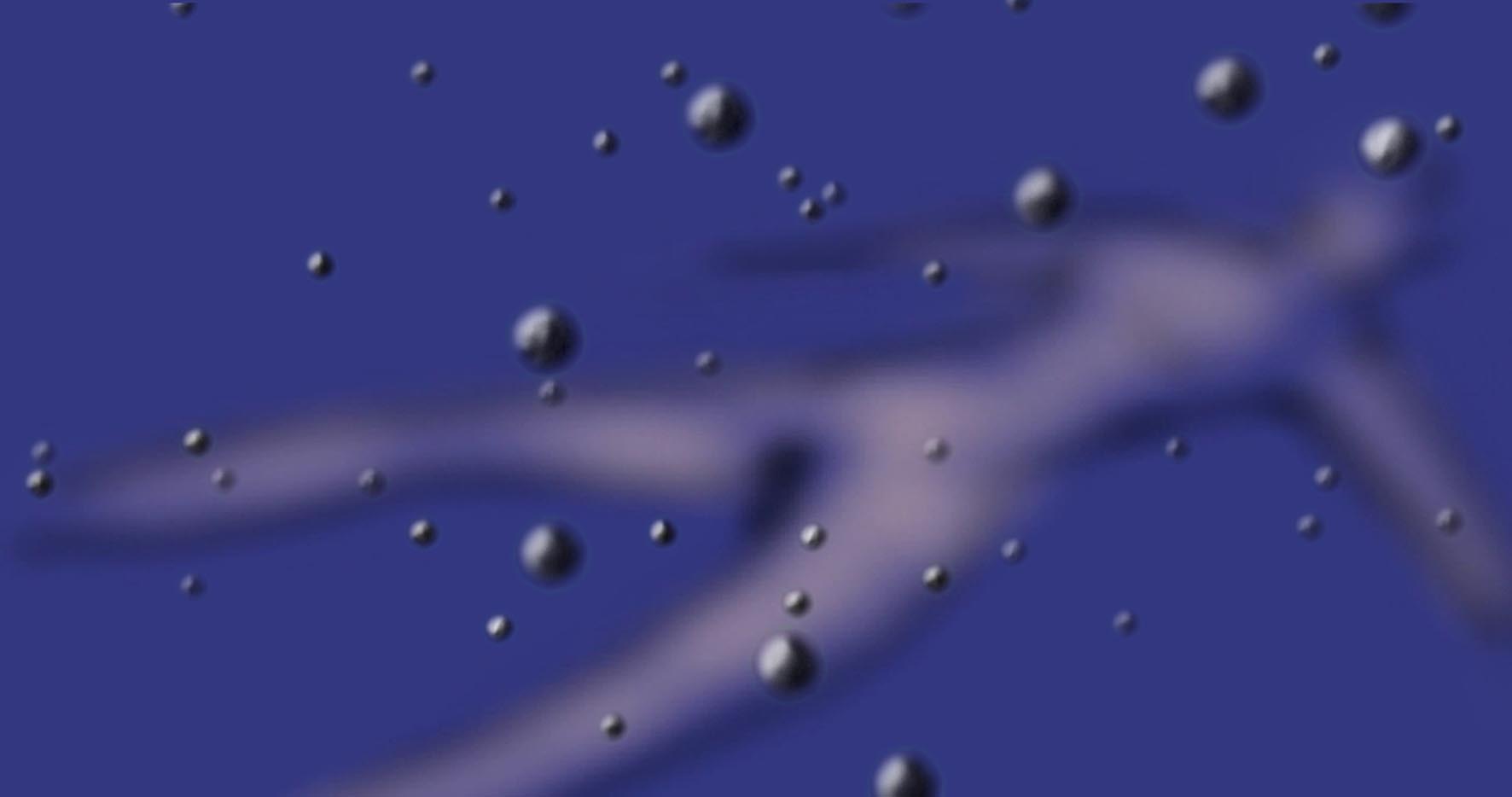 Boatman
Directed by Joel Leaon, Vladimir Goryachev
Runtime 5 minutes
World Premiere
A solitary man pulls a boat across a vast desert on a quest for water.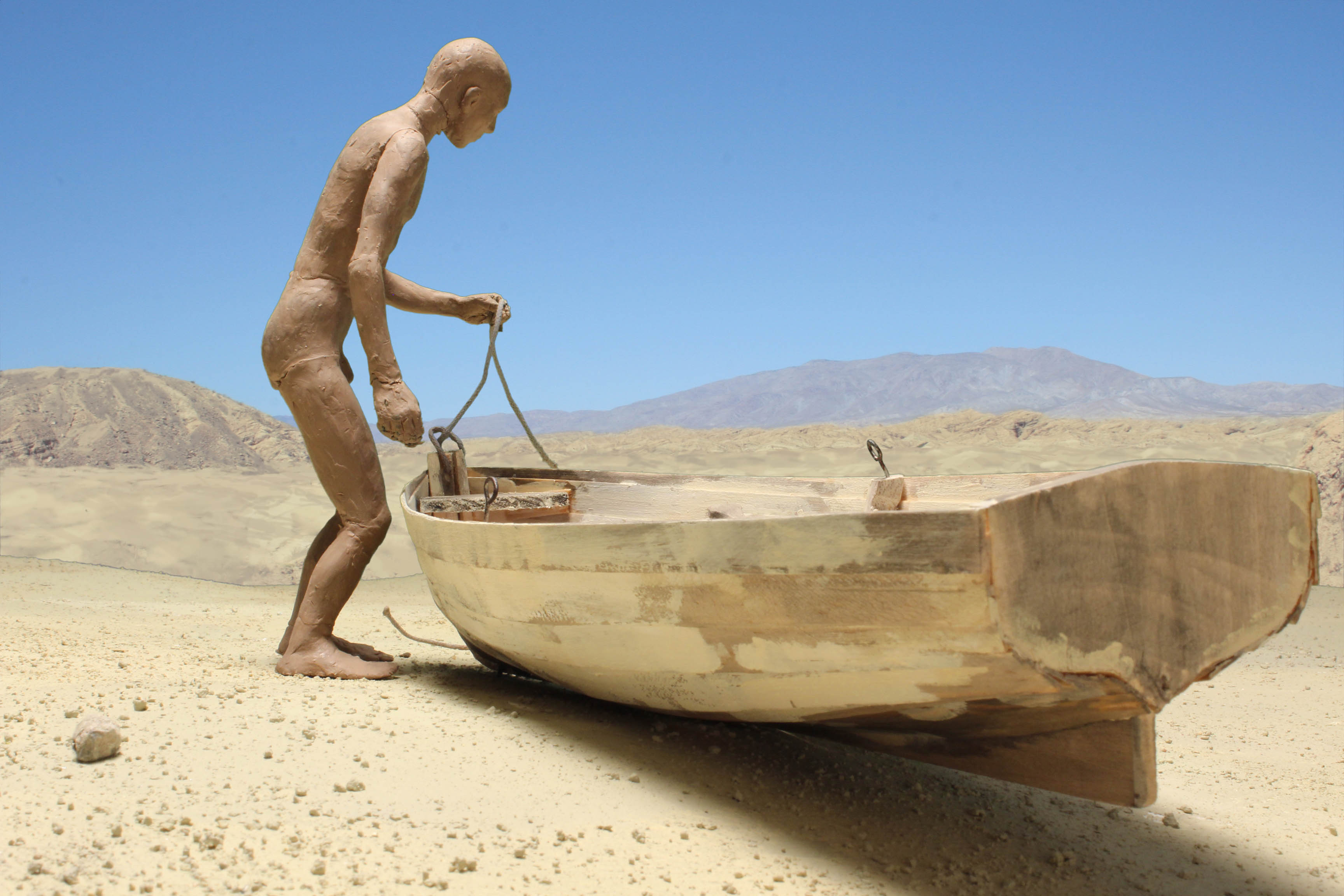 When & Where

Grand Illusion Cinema
1403 Northeast 50th Street
Seattle, WA 98105


Saturday, May 11, 2013 from 2:00 PM to 4:00 PM (PDT)
Add to my calendar
Organizer
501(c)3 Non-Profit Art's Organization