Event Information
Location
Tropical Park
7900 SW 40th St
(SW corner of the softball fields)
Miami, FL 33155
Description
Free 5K ✔
Free Finish Times ✔
Free Photo ✔
Free Parking ✔
Free Cheers & Encouragement ✔
All levels of runners, walkers, ... and of course volunteers are welcome.

We'll be starting the clock at 8:00 am ... please plan to arrive around 7:45. There will be a briefing for first-timers at the start line at 7:50 am to describe the course and explain the finish line procedure.
You'll find us at the start area (at the red 'X' on the below map). Drive there using the smart phone traffic & navigation app Waze: https://waze.to/lu/hdhwfk55c0.

Past Results:
https://www.webscorer.com/Saturday5K
Average finish time 37:00.
Women's Course Record 27:54.
Men's Course Record 18:15.
Age-graded Score Course Record 72%.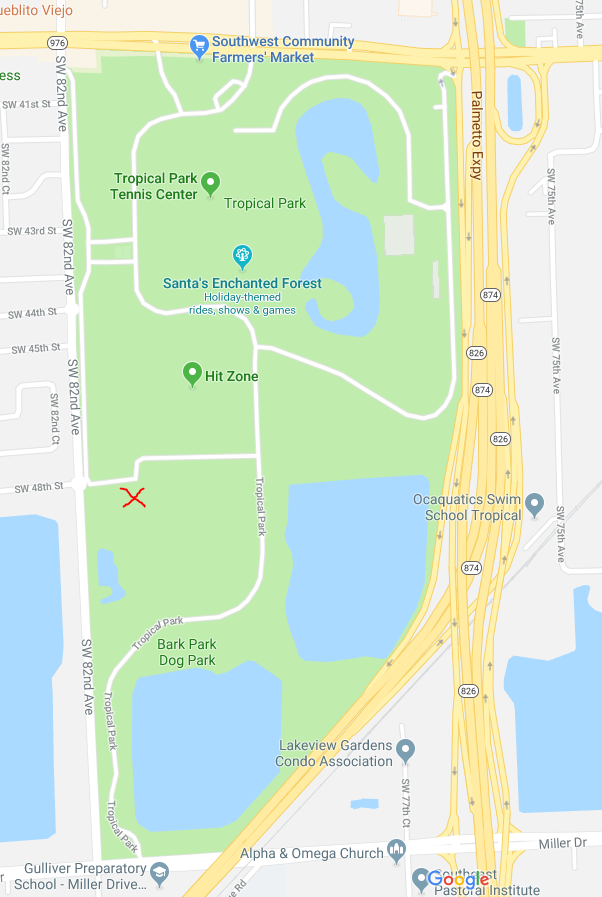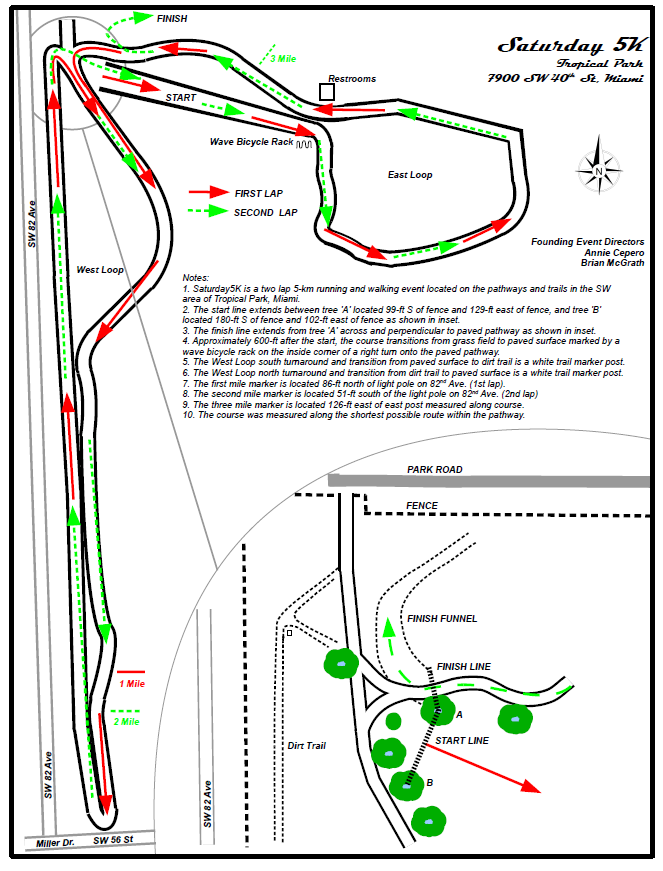 Date and Time
Location
Tropical Park
7900 SW 40th St
(SW corner of the softball fields)
Miami, FL 33155