Location
Glen Eyrie
30th Street
Colorado Springs, CO 80919
Refund policy
Refunds up to 7 days before event
A special day Prayer walk, breakfast in the Castle, Godcare workshops, diy spa treatments, evening worship SATURATE IN GOD'S PRESENCE, DWELL
About this event
Saturate in Godcare Conference: dwelling in secret places with God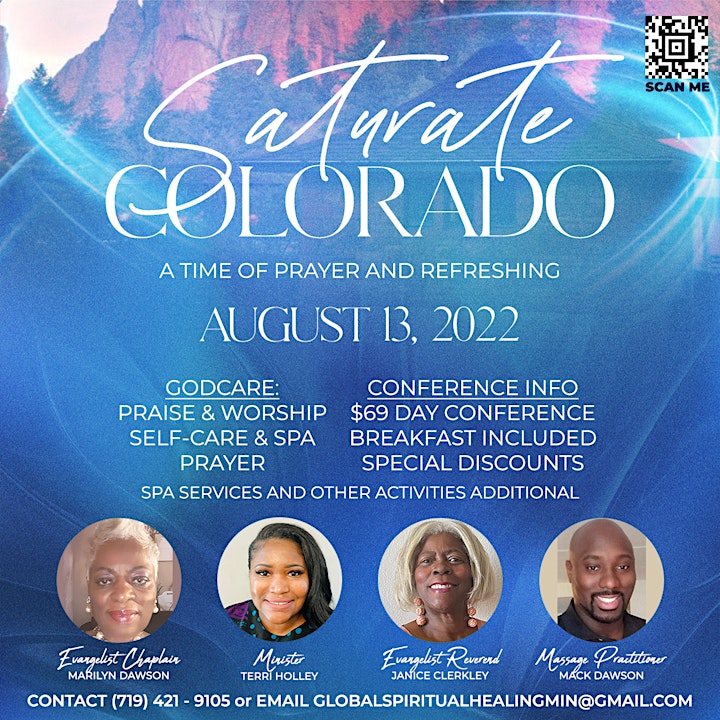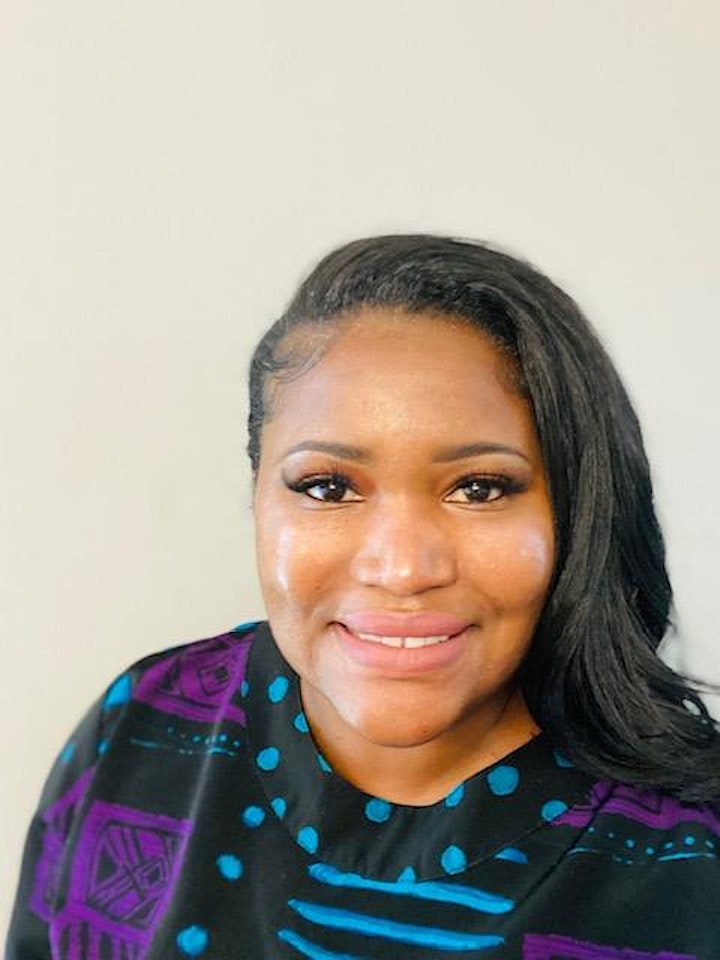 Terri Holley, MA, CFE is a servant leader in ministry. She is founder and CEO of Each Teach, Inc., a Maryland nonprofit that provides trauma informed vocational services to the marginalized workforce in a wrap-around care culture, to support individuals to obtain, maintain, and advance in employment. Terri has been employed by community and government agencies to manage initiatives to advance health equity outcomes for low-income and vulnerable populations. She is a U.S. Army veteran, honorably serving alongside 5th Special Forces Group during Iraq war.
She brings a wealth of knowledge in the field of life coaching and facilitates everyone to living life with Gods purpose.
Evangelist Janice Clerkley received certification as Deacon from the Christian Leaders Institute Online in 2018. She did theological studies at the Denver Institute of Urban Studies but switched her studies to Social Science field, Organizational Management and Leadership receiving a BA. After completion of 2 1/2 years of Ministry Training through Majestic Christ Outreach Ministries International. A faith based, church planting ministry for 30 years. Her covering Pastor is Rev. Ukwanni Warumbe. Janice Clerkley was licensed as an Evangelist on July 11th2021. Evangelist Clerkley has been actively involved in street outreach for 3 years, going into the underpasses and parks of Denver giving food and prayer. She has launched, "Faith Walk Ministry Outreach International" in partnership with MCO Ministries. Through this partnership she is currently mentoring disciples in Ghana. "Faith Walk Outreach Ministry" , launched on July 25, 2021. Faith Walk Outreach Ministry. Janice has worked over 20 years in social services to homeless, incarcerated and marginalized populations, domestic violence , mental health counseling and life skill development. She know first hand many of these life issues having lived through some herself. She knows Gods grace.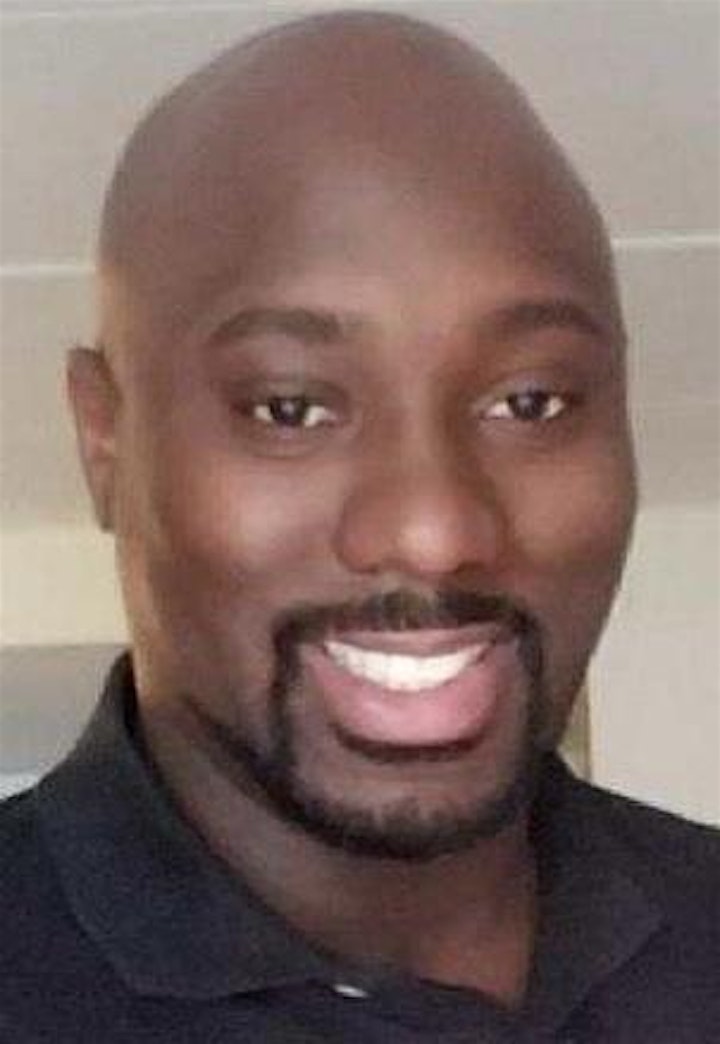 Mack Dawson, Registered Massage Practitioner, is the founder of REVIVE TRINITY a nonprofit based in Columbia, Maryland. Revive Trinity Revivers offer holistic with logistics globally to facilitate a global team of spa therapist to perform workshops and wellness events offering unique wellness and massage modality and services to relax, reduce stress, balance mind, body spirit.
Mack Dawson Mack developed his passion for holistic health as a youth in family business, Special Care Wellness Spa in Silver Spring and Bowie, Maryland. attended massage school at the Baltimore School of Massage in Linthicum, Md. He is a Licensed in Maryland to practice Massage Therapy and is a member of the American Massage Therapy Association. Has has training in a wide range of bodywork therapies, served as the Director of Massage Therapy at the spa where he worked for 10 years and then later transitioned to Massage Envy Inc in Columbia, MD. as lead therapist and Director, overseeing staff at 3 locations. Mack also was a facilitator/trainer and lecturer at the local massage schools. He is motivator and speaker to influence the young people in their careers to be excellent and seek to be their best helping people. Mack Dawson is the recipient of the Massage Therapist of the Year Award given by the Massage Therapy Association, USA where he completed with Massage Therapist nationally. He was invited to compete in the competition in Europe, but COVID has hit so that's on delay. Currently working as contractor for the University of Maryland Sports department where he performs body work, stretch and massage to their athletes.
Mack has provided mentorship for young adults especially diverse young men to pursue whatever dreams that they want. He uses his love for football to create neighborhood teams where he mentors young men by giving encouragement, using the discipline in training of football team to help them develop life skills and witness the reward of hard work to win. Mental health is real for him!! He has helped his friends deal with suicides of loved ones. He knows mental health personally understanding the stress and anxiety of job loss and death can impact wellbeing. His life work is helping people regain health, mental wellbeing and life purpose.