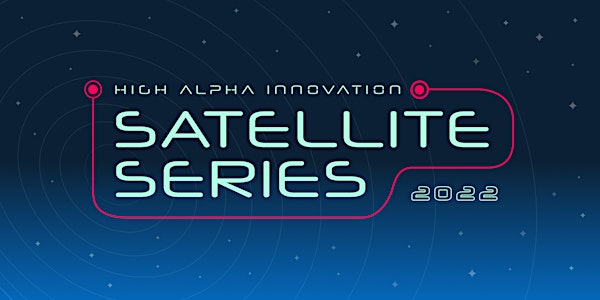 [Satellite Series] Building Together: Corporate-Startup Collaboration
High Alpha Innovation Satellite Series: In-depth discussions relaying stories and lessons from across the venture studio universe
About this event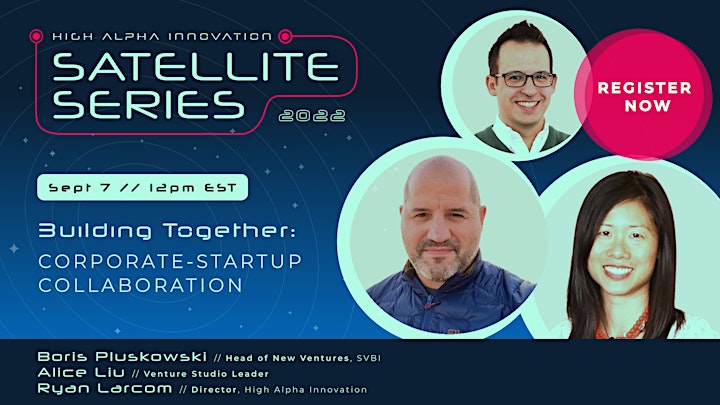 The High Alpha Innovation Satellite Series highlights pioneering entrepreneurs, corporate leaders, and expert builders as they share their insight and knowledge with the High Alpha Innovation network.
Join us on Wednesday, September 7 from 12-1 PM ET as we welcome Boris Pluskowski, Head of New Ventures at Silicon Valley Bank, and Alice Liu, expert venture studio leader and company builder formerly at Stanley X, for a panel discussion with High Alpha Innovation Director Ryan Larcom on venture-building partnerships between corporations and startups.
Corporate-startup collaboration can take many forms. It's essential that big companies and new ventures alike align incentives and rationale, select the most appropriate approach, and design a partnership that delivers long-term value.
Expert guests Boris and Alice have both successfully navigated partnerships with startups, unlocking value for their organizations while both moving fast and avoiding pitfalls. In this session, they'll discuss key highlights from their journeys, share tips and tricks with corporate leaders, and provide advice for entrepreneurs aspiring to partner with a corporation. Plus, we'll open the floor for Q&A.
If your organization or startup is considering a collaborative partnership, don't miss this session!