Join us December 5 - 8 in Wynwood! Recently voted as "Miami's Best Art Fair" by Miami New Times!
About this event
Miami's Best Art Fair is back for it's 5th edition and it's not to be missed. 40 immersive installations, performances, parties and so much more. You can expect new and bold experiences as well as opportunites to collect exceptional new works of art. Once again, SATELLITE will be nothing like all the other stale and boring Art Fairs. This year we are centrally located in the heart of Wynwood inside of a giant warehouse. We also have a large side lot for music and evening programing from the likes of Internet Friends, Autonomy and Nadine!
DATES & TIMES
December 5: 6pm - 1am
December 6: 6pm - 1am
December 7: 1pm - 1am
December 8: 1pm - 6pm
LOCATION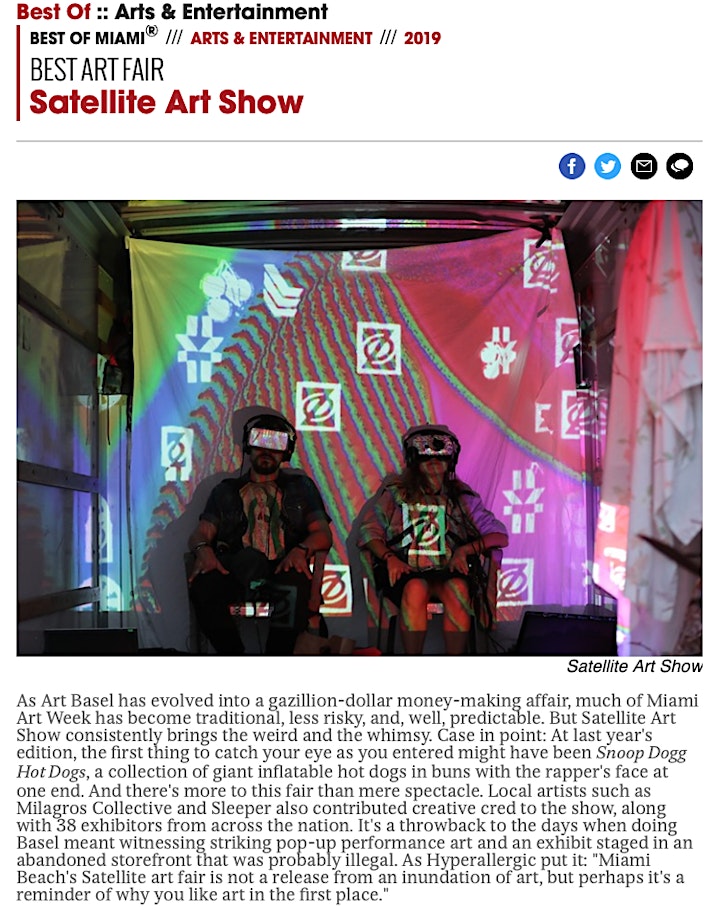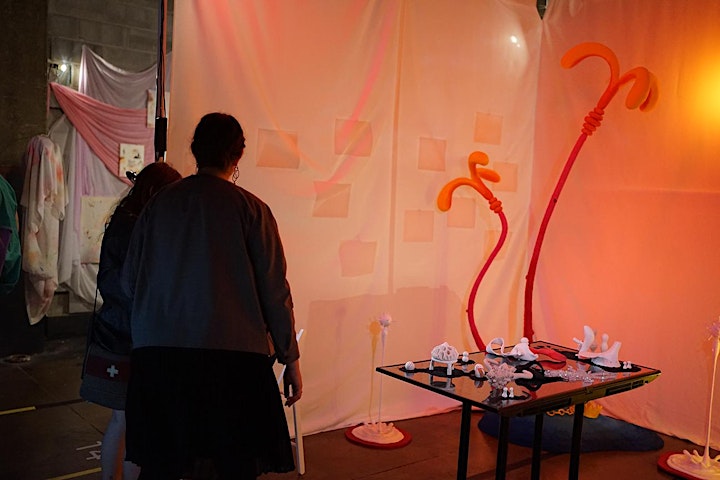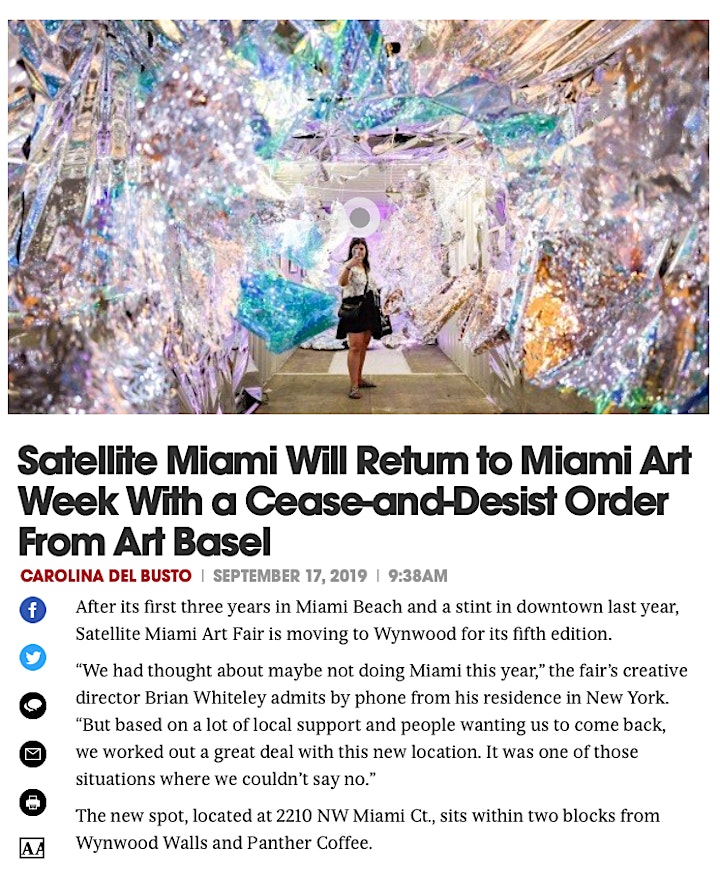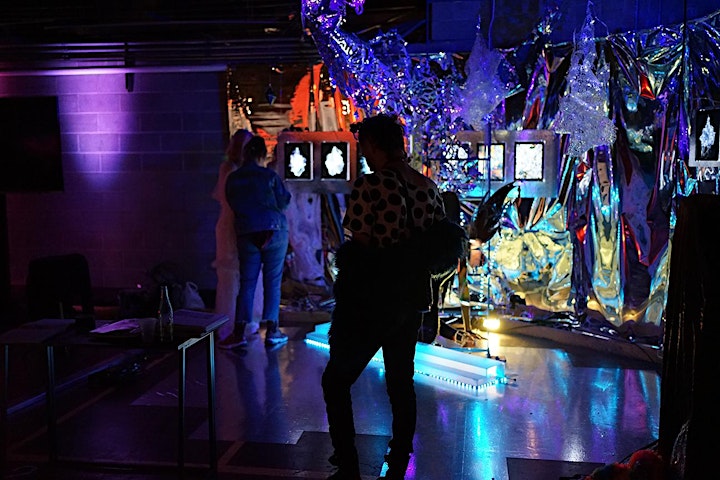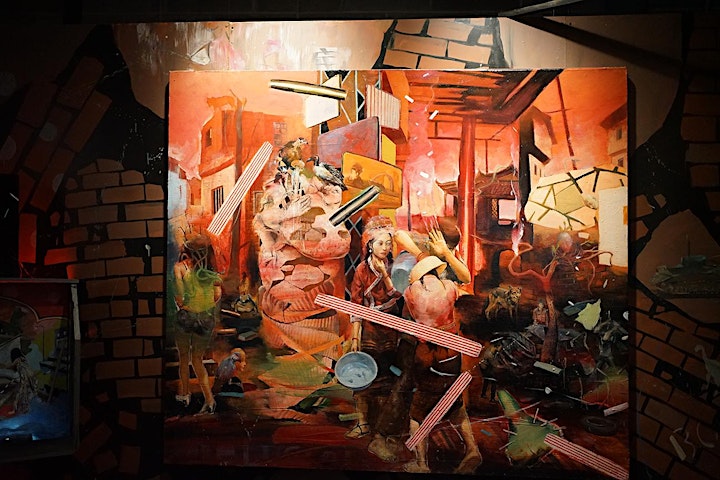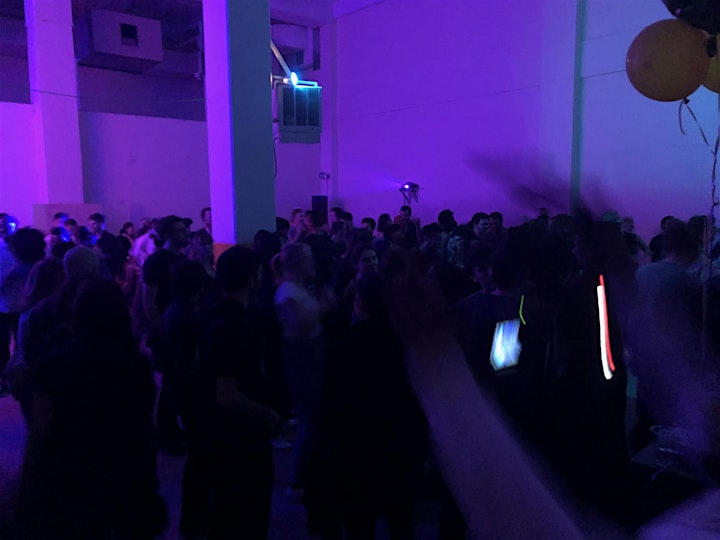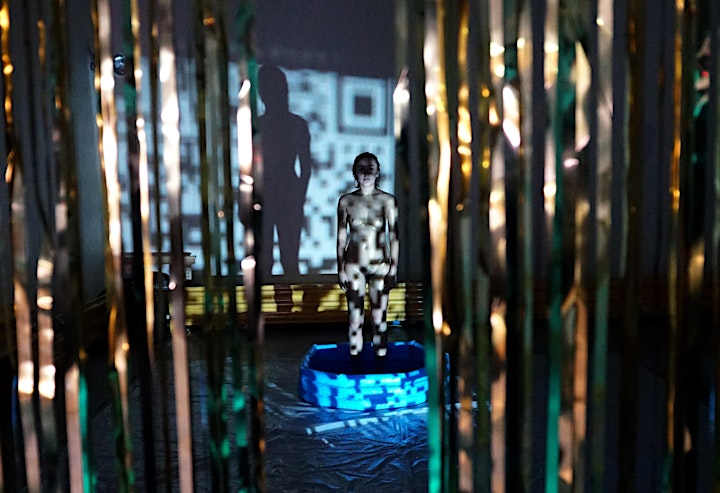 Organizer of SATELLITE ART SHOW MIAMI
SATELLITE was created in 2015 as an opportunity for young dealers, artist-run spaces and non-profits to exhibit during Miami Art Week. Since its conception, SATELLITE has grown in scale and prominence and now features art-based projects by established commercial galleries, socially engaged non-profits, and international alternatives spaces. By fostering a range of programming, SATELLITE is able to offer patrons and collectors with a unique experience where art is at the forefront of creative expression, activism, and curiosity. In this way, SATELLITE is the antagonist to the standard fair and in turn, fills the voids left by Miami Art Week's soullessness through collaboration, direct engagement, and fun. SATELLITE is your chance to experience what art is without the restrictions customary to traditional settings!
SATELLITE is an artist-run organization consisting of team members Brian Andrew Whiteley, Alex Paik, Jesse Bandler Firestone, Anna-Liisa Benston and Quinn Dukes.
#SATELLITEARTSHOW #NOTBASEL