Satanic Panic lecture, followed by dance party and live ritual performance, featuring by Lucien Greaves & Shiva Honey of the Satanic Temple
About this Event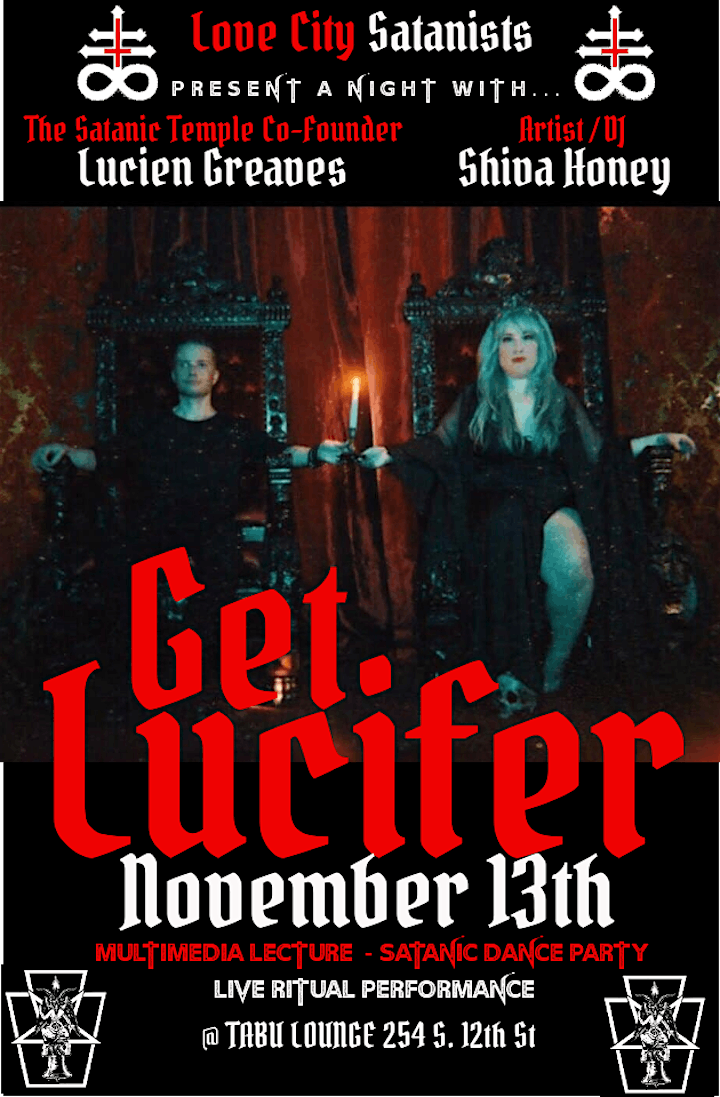 Love City Satanists present an evening of Satanic education and entertainment!
7 -8 pm in the 3rd floor cabaret space: a multimedia presentation on the history, impact and legacy of the Satanic Panic by Satanic Temple founder Lucien Greaves
9 pm- 1 am on the 2nd & 3rd floor: DJ dance party featuring sets by Lucien Greaves & Shiva Honey of TST plus a live ritual performance!
Buy tickets to one event or both!