Event Information
Location
Madison Avenue & East 112th Street
New York, NY 10029
Description
Walking Tour of Mapping Resistance: The Young Lords in El Barrio
Meeting place: Madison Avenue and E.112th St. (Young Lords HQ on map).
Mapping Resistance: The Young Lords in El Barrio is a public art project exploring the activist legacy of the Young Lords in East Harlem. The Young Lords were a revolutionary group of young Puerto Rican activists who organized for social justice during the late 1960s-1970s. They were committed to the liberation of all oppressed peoples, fighting racism and injustice with an emphasis on issues of health, food, housing and education. Inspired by the Black Panthers, they were founded in Chicago in 1968, and formed a New York chapter in East Harlem in 1969.
This project features the photography of Hiram Maristany, a lifelong resident of East Harlem who was a founding member of the Young Lords in New York, and also their official photographer. 10 historic photographs of activist moments of the Young Lords have been enlarged and installed at site-specific locations throughout the neighborhood, reactivating their memory in the same streets where this history occured, 50 years ago.

Walking tours are led by artist and project organizer Miguel Luciano, artist in residence within The Metropolitan Museum of Art's Civic Practice Partnership. This project is supported additionally by the Surdna Foundation, A Blade of Grass, and El Museo del Barrio.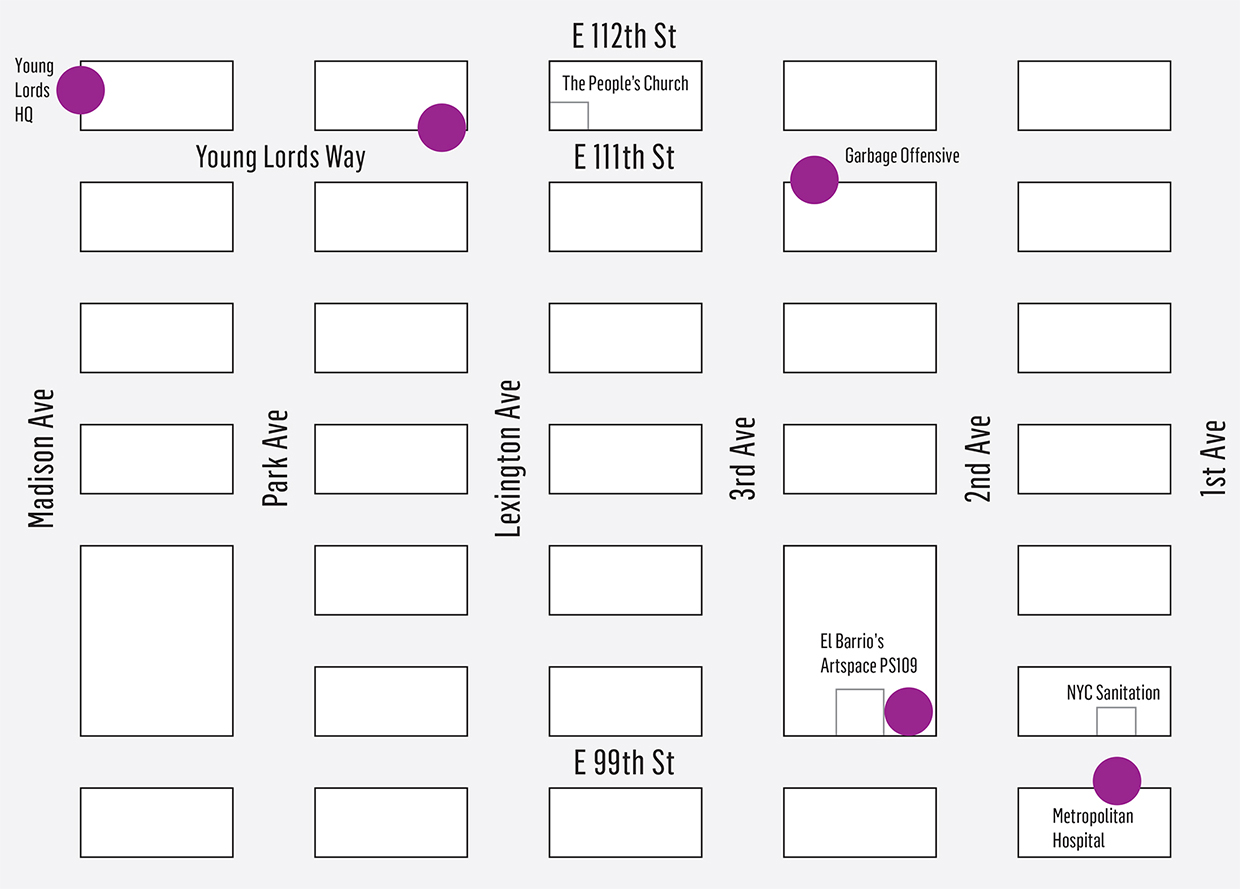 Date and Time
Location
Madison Avenue & East 112th Street
New York, NY 10029