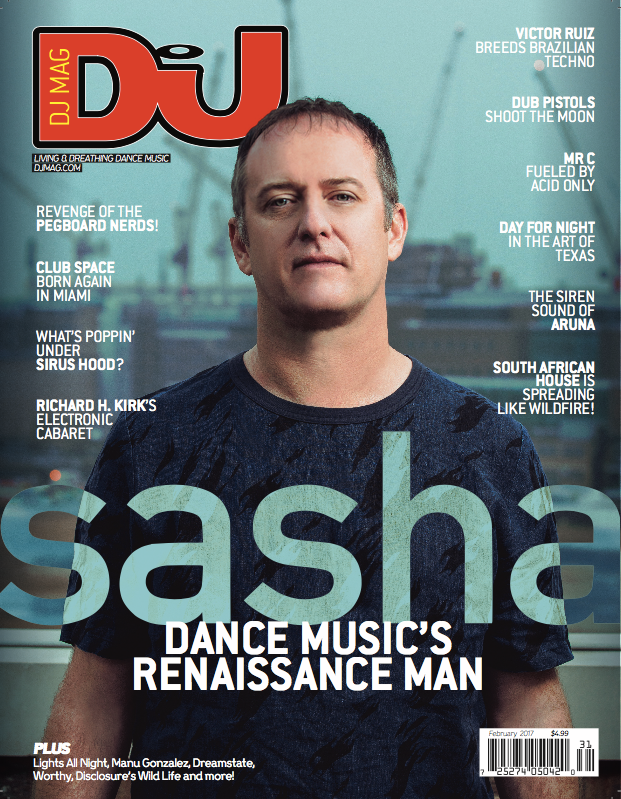 Sasha on is a British DJ, producer, and Grammy Award nominee He was voted World No. 1 DJ in 2000 in a poll conducted by DJ Magazine. He is a four-time International Dance Music Awards winner and four-time DJ Awards winner.
Sasha began his career playing acid house dance music in the late 1980s. He partnered with fellow DJ John Digweed in 1993, touring internationally and producing a series of mixes.
Sasha has remixed tracks for artists such as Madonna, The Chemical Brothers and Hot Chip. Sasha's remixing and production often combine electronic music genres, making it difficult for critics to pinpoint his musical style, including on his debut album of original work, AirDrawnDagger

After achieving success as a producer and DJ, Sasha worked with younger DJs and producers such as BT and James Zabiela. His use of live audio engineering equipment helped popularise technological innovations among DJs who formerly relied on records and turntables In 2007, he formed a record label with Renaissance Records called emFire, which is the exclusive outlet for his new music.
If there are boundaries yet to be broken, then you can bet that Sasha has got them in the crosshairs. He's

been battering them down since Shelley's, The Hacienda, Renaissance and Twilo; from Airdrawndagger

to

Invol3r. Since 2011, he's carved a new way with his increasingly pivotal Last Night On Earth imprint, the label that

has introduced into its family fiercely forward

-

thinking producers like My Favourite Robot's James Teej,

Simon Baker, ThermalBear, Ejec

a, Ghosting Season, Max Cooper and Knox.

Then there was the arrival of the long

-

awaited third album in his 'Involver' series in 2013, the intricate and challenging

'Involv3r'.
It combined on one disc Sasha's peerless command of dance floor sensibilities a

nd on

the other his skillful exploration of beatless soundscapes, featuring his exclusive interpretations of tracks from

The xx, Blondes, Little Dragon, Benjamin Damage, Foals and ThermalBear. It also featured 'Shoot You

Down', his own spine

-

chilling anthem

with vocals from the beguiling Swedish chanteuse Kicki Halmos.
Boundaries out of the studio have been equally unsafe. Taking over with his Last Night on Earth parties around

the globe, Sasha has brought nothing but the finest line

-

ups to clubbers around

the world. Last summer

he hit the world

-

renowned Space Ibiza with a monthly LNOE residency, which showcased the likes of

Scuba, Catz & Dogz, Heidi, Magda and of course Sasha himself. He also hosted his first festival arena with

Last Night on Earth at SW4 i

n the capital last year.