Gather with NYC's premiere psychics, authors and tarotists for readings, craft cocktails, magical shopping, and paranormal fun.
About this event
Are You Ready To Make Contact with the Other Side?
Spirited Away Paranormal & Psychic Event takes place OUTSIDE & INSIDE and in the magical courtyard of the Barrow's Intense Tasting Room in Industry City, Brooklyn.
Tuesday, January 18th 6pm- 9pm
Bring your friends and loved ones, divine with the spirits ... if you dare.
In compliance with NYC regulations, we require proof of full vaccination, verified either through the CDC issued vaccination card or NY State Excelsior App.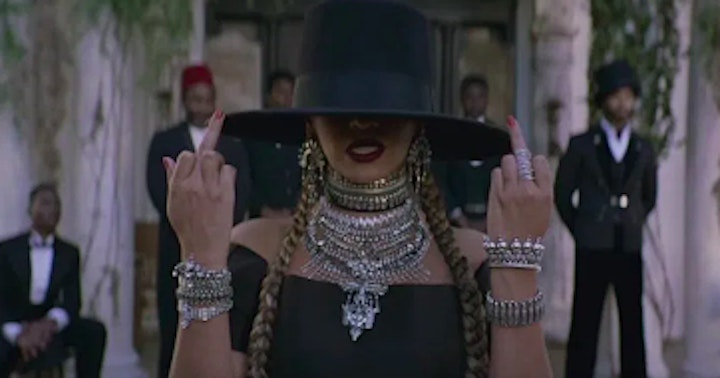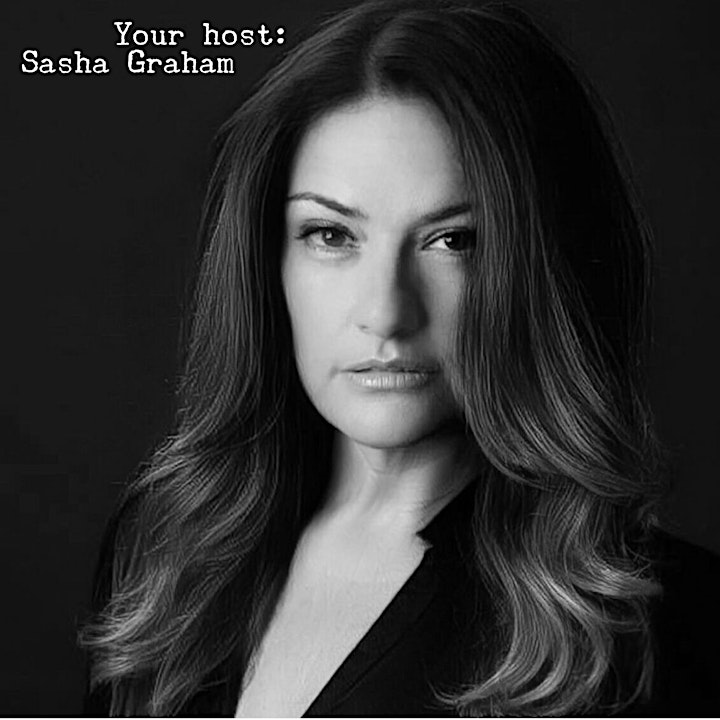 Paranormal Author Sasha Graham welcomes you to Spirited Away!
Allow Sasha to guide you into world's of enchantment as she pairs you with the perfect psychic reader...
Sasha teaches and lectures around the world. Her work has been translated into Chinese, Italian, Russian, French, Spanish, Polish, and Portuguese. She is the author of Tarot Diva, 365 Tarot Spreads, 365 Tarot Spells, Llewellyn's Complete Book of the Rider Waite Smith Tarot, and the Magic of Tarot. Sasha is a contributing author of Llewellyn's Magical Almanac, 2020, 2022, Witches' Datebook 2022, and Llewellyn's Witches' Calendar, 2021. Her tarot decks include Tarot of Haunted House, Dark Wood Tarot and the forthcoming Tarot of the Witch's Garden.
Signed copies of Sasha's books & tarot decks available for purchase.
www.sashagraham.com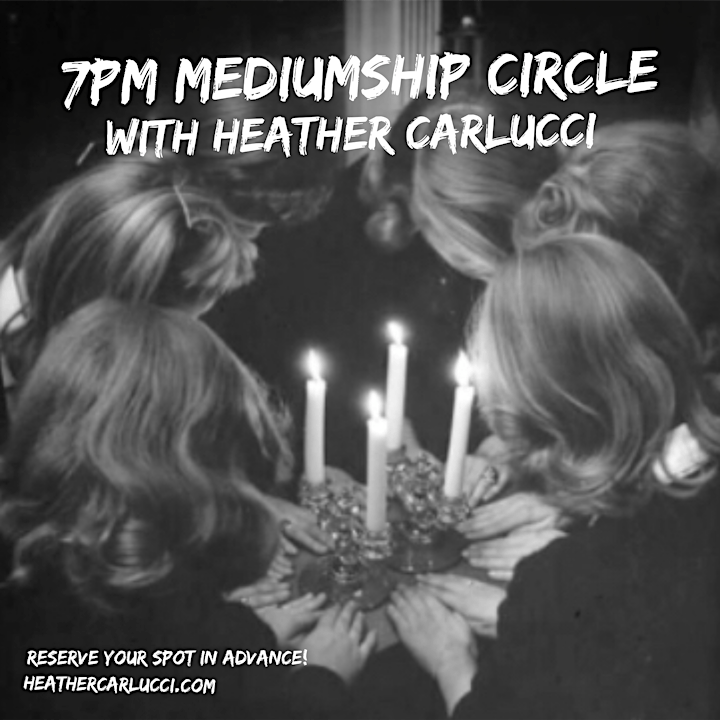 Spirit Circle: 7pm
Only 8 spots available!
Heather Carlucci Medical Medium and Intuitive
Book now: heathercarlucci.com
Through the gift of mediumship I help those in transition who feel blocked and are looking for insight. My other gift as a medical intuitive can bring to light a clear way to view current health issues and needed lifestyle changes.
As long as I could remember, I could see the energies and spirits that many around me could not. It made for some odd times as a child. As a teenager, I started to clearly see, hear and feel what ailments people had. People on the subway, strangers in an elevator, people passing by. I discovered I was a medical intuitive. It all made sense.
By my early twenties, I was booking sessions to help those afflicted in their recoveries and then with doctors to work on difficult diagnoses. In time, my intuition brought me clearer communications and I realized that I have been seeing, hearing and feeling spirits my entire life.Life experience brought me to work within businesses, with leaders and culturally powerful people.I believe that all messages are sent with love.I look forward to working with you.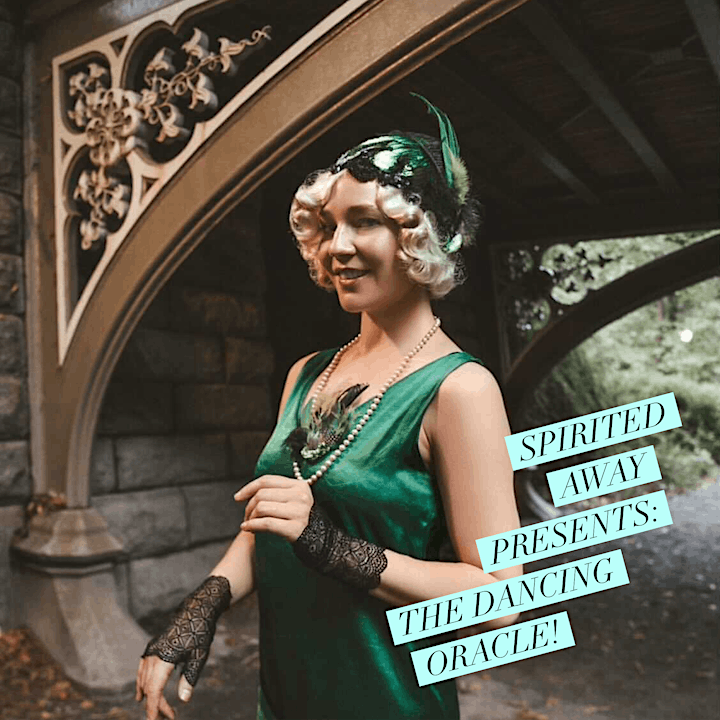 🔥Spirited Away Paranormal & Psychic Night presents:
The Dancing Oracle!
The Widows by Oracle Acts comes straight from the 1940's ! The Oracle will answer ANY question you desire. Not only does she give you a typed answer but she dances your answer (it's a danswer)👯‍♀️🔮
Instagram@oracleacts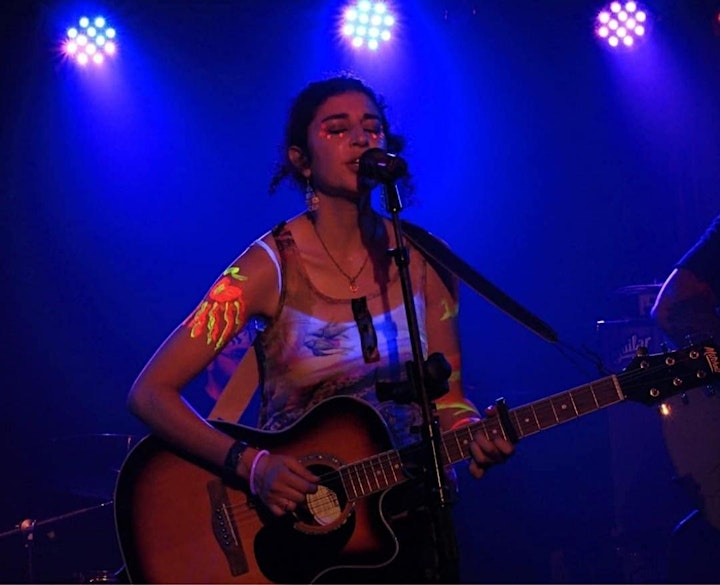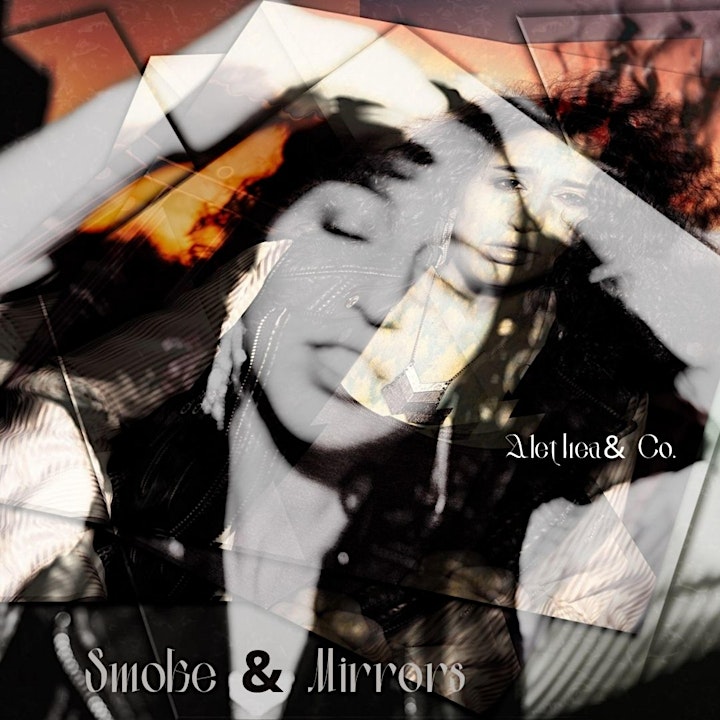 Featuring Alethea Buchal
A LIVE musical performance!
New music drops Halloween:
"Smoke & Mirrors" (feat. Alethea & Co.) available October 31st, 2021
https://distrokid.com/hyperfollow/alethea/smoke--mirrors-feat-alethea--co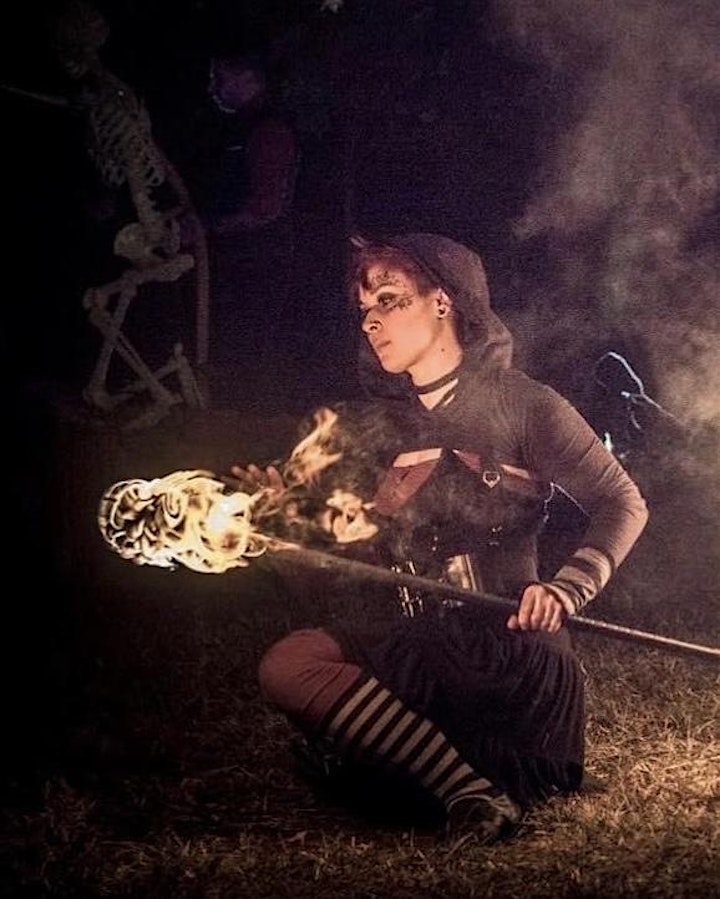 Tarot reading and jewelry by Shelley White
Shelley's readings will help clear the path in the mind so you may move forward in your day-to-day with confidence and clarity. Her readings are both intuitive and practiced. She uses the wisdom of the tarot to help dive deeper into consciousness as well as unlock unconscious patterns. Allow these readings to balance racing thoughts and find new perspectives within the happenings of life.
A little about Shelley. Shelley Lore is a practicing witch and born empath. She is a vinyasa yoga instructor and certified children's yoga teacher. She is a circus weirdo, with a background in dance, acrobatics, and fire manipulation.
Tarot jewelry- Channel your intentions with wearable tarot cards! Is there an energy you are trying to acknowledge, invite in, or banish from your life? Wear one or mix and match chards to hone your magick. #wearyourintentions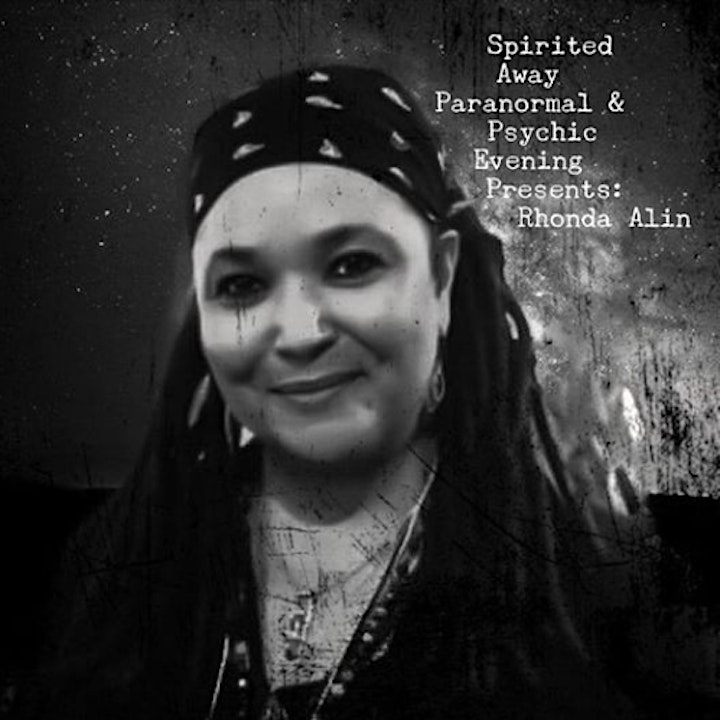 Rhonda Alin Tarot
Pre Book with Rhonda to assure a spot at her table: www.rhondaalin.com rhonda@northernnewjerseytarot.com
www.facebook.com/NorthernNewJerseyTarot
Classes on Magickal Path School: https://themagickalpath.com/live-online-tarot-series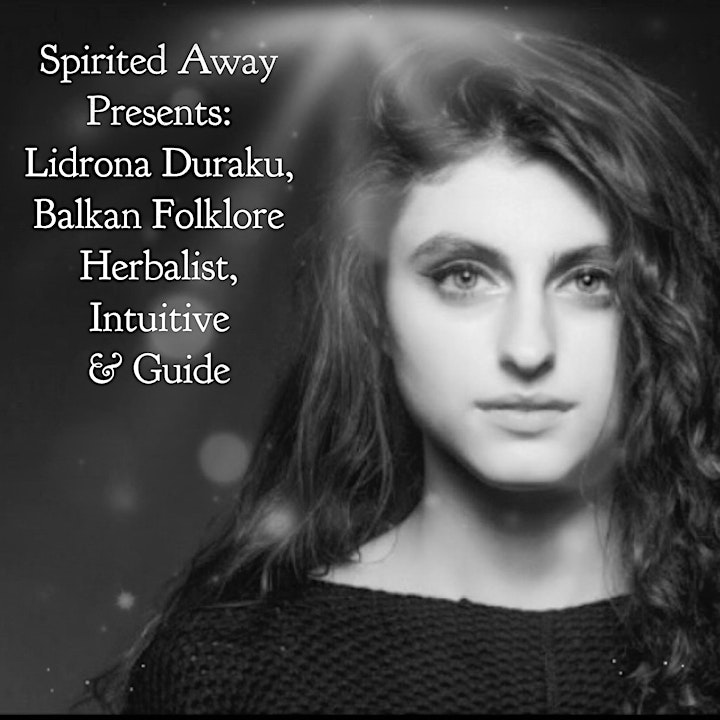 Liridona Duraku: Balkan Folklore Herbalist, Intuitive and Guide
Liri will be offering a line of Potions; Oxymels, Tinctures & Essences that are wildcrafted, made with intention by the phases of the moon. As well as a small line of handcrafted, slow infused botanical skincare line. Liri will also be giving mini readings that will focus on soul evolution. She will connect to your guides and ancestors to bring messaging for you and recommend herbs and practices to ally with during this part of your journey.
Website : Potionsbyliri.com
Instagram : @ Potionsbyliri & @lirimeansfree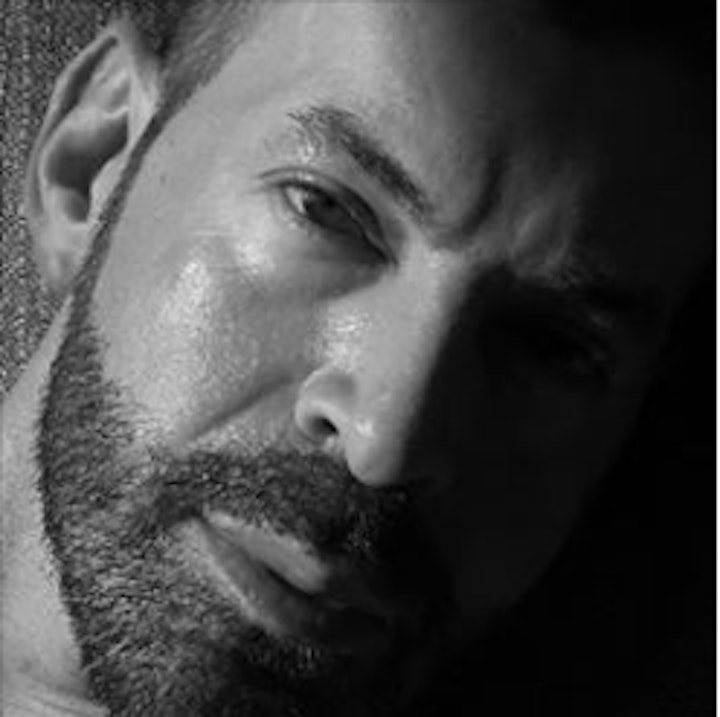 Ariel Vega, Master Intuit, Energy Healer and Shadow Worker.
ARIEL VEGA IS AN ACCOMPLISHED SPIRITUAL HEALER AND LIFE DEVELOPMENT COACH WHO HAS BEEN WORKING WITH HIS FELLOW HUMANS, STARSEEDS AND MYSTICS FOR MORE THAN A DECADE.
ARIEL LIVES, WORKS AND BROADCASTS FROM BROOKLYN, NEW YORK AND IS AVAILABLE TO CONNECT VIRTUALLY FOR CONSULTATIONS FOR CLIENTS AROUND THE WORLD.
Pre-book your appointment for an Oracle/Tarot/Pendulum reading:
www.arielvega.love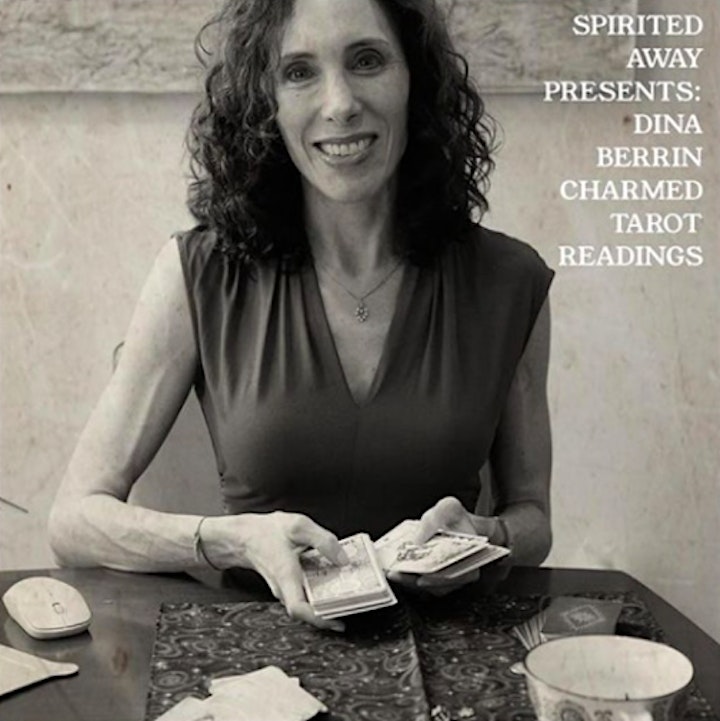 Charmed Tarot Readings with Dina Berrin
If you've never experienced a charm reading before, you will be hooked by the time you, Dina and her oracles are done. Dina was recently featured as a Guru Gone Wild in the New York Post!
Dina is a tarot reader with an endless curiosity about what is really going on beneath that smooth and shiny surface we show the world.
Having studied tarot and other divinatory disciplines for over 20 years and completed over a thousand readings, you can be assured your reading will be informative and insightful.
Dina uses her knowledge of tarot, astrology, numerology, charm casting and intuition to guide clients through life changing decisions.
💫Visit Dina to book your spot ahead of time 🌺✨
www.dinaberrin.com
Neysa is an intuitive and empathetic reader who has been practicing tarot and other elements of magic for ten years. I will be offering a three card pull with an option of expanding into a full celtic cross reading, this will help map out how current behaviors are affecting you in either your love, professional, or personal life. After the reading there will be an Oracle Guide pull for inspiration moving forward.
instagram @neysalozanotarot
neysalozano@gmail.com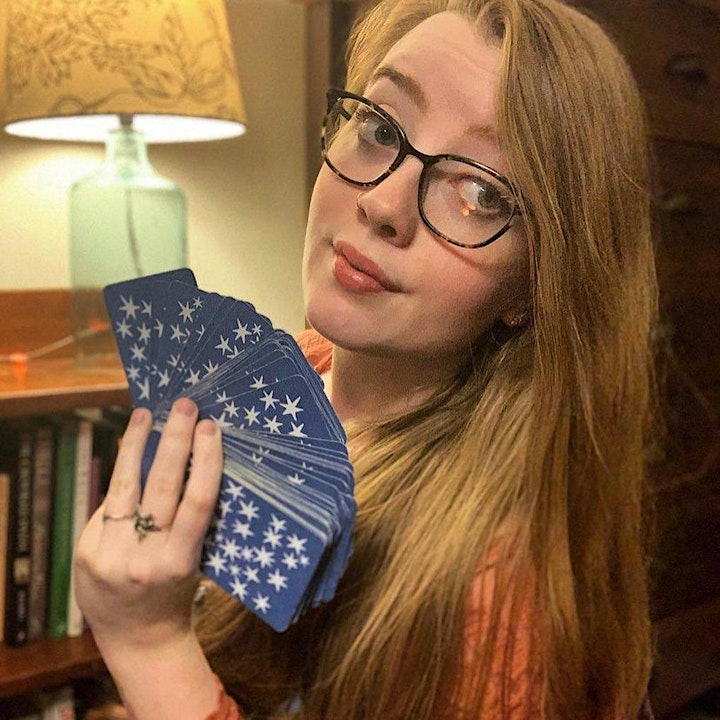 Kayla Elizabeth is a tarot reader, content creator, and pagan witch based in Brooklyn, NY. Through her platform Kayla and the Cards, she provides personal tarot readings, educational content, deck reviews, and more. Her reading style mixes a modern, intuitive approach with a focus on classic symbolism and occult-based reading practices. She believes that the beauty of tarot lies within both a respect for tradition, and a trust in personal interpretations. Kayla's readings will leave you feeling empowered and with a clear path forward- and she may even spark a further curiosity for the tarot within you. You can learn more about Kayla and the Cards at www.kaylaandthecards.com
Contact info:
Instagram: @kaylaandthecards
E-mail: kayla@kaylaandthecards.com
Website: www.kaylaandthecards.com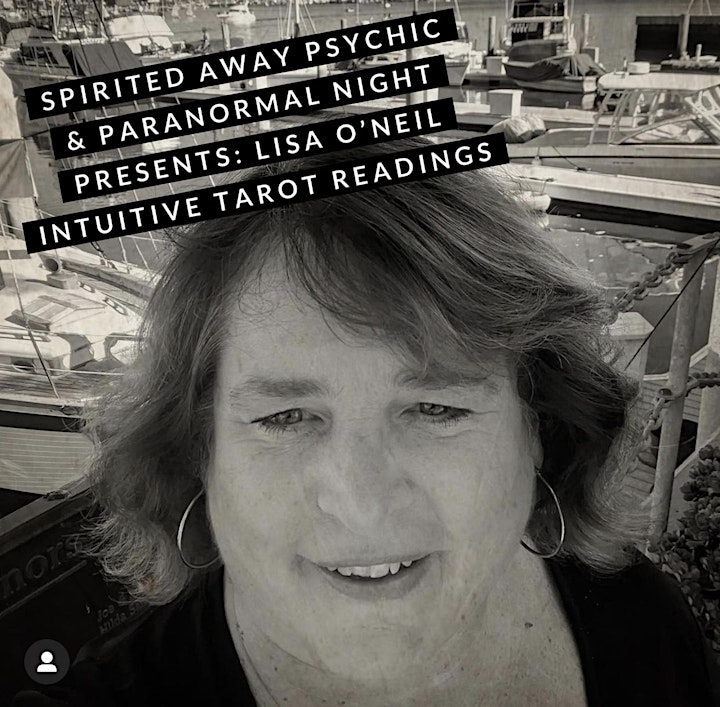 Lisa Joy O'Neil
Tarot, Clairvoyant Energy Healing and Past life Akashic Record Updates
I believe that all roads to spirit are good and we are all here to help each other along on our personal and collective growth. I am here to be of service to you however is needed while wondering down that path. If you a seeking connection you are in the right place. I would love to connect with you in a reading, clairvoyant healing, attendance at a class or just viewing my blog musings. Most important however is that you realize that you are supported and never alone.
www.lisajoyoneil.com
Book your spot in advance: 562 344-8038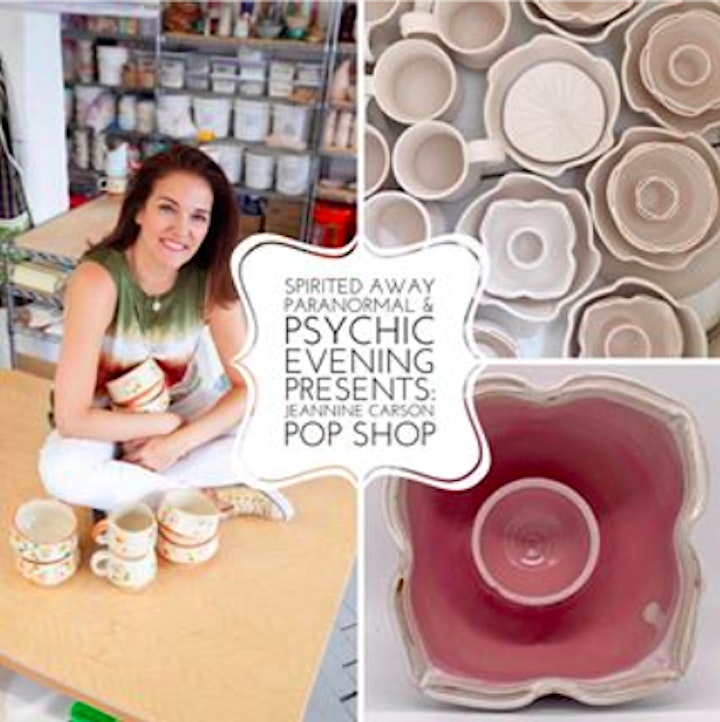 I'm Jeannine Carson and I make colorful, small batch pottery items that fit easily into modern living spaces. Everyone has that favorite mug, the one they use every morning to savor their first cup of coffee or tea. It becomes a part of their daily ritual. The mug relegated to the favored position is usually determined, whether consciously or not, by the user's preference to the color, the shape and the texture of the pot itself. People choose colors that make us happy, a weight and surface that feels good in the hand or on the lip as well as a pot that functions well. It holds the perfect amount, has a rim that feels good against the lip and a shape that fits easily in the hand. This fact is exhilarating to me as an artist because it means there exists an infinite number of combinations, interactions and possibilities to pursue in clay.
Website:
www.jeanninecarsonclay.com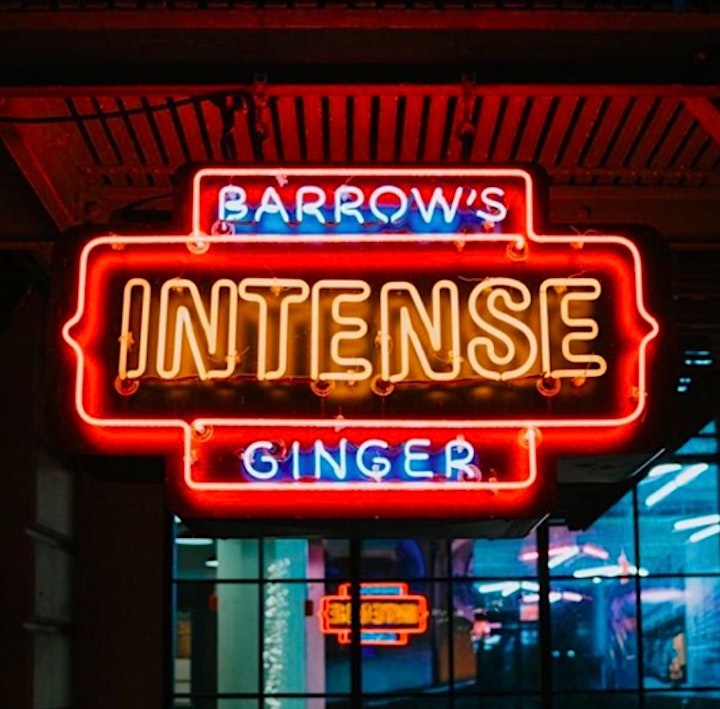 Barrow's Intense Tasting Room
Be a part of New York's craft spirits movement at the Barrow's Intense Tasting Room in Brooklyn, NY. Located in Sunset Park's Industry City complex, our comprehensive tasting room offers the world's largest selection of New York State whiskey, gin, vodka, brandy, and more. Take a seat outside in our private courtyard and enjoy craft cocktails or local beer and wine, and taste your way through one of our carefully curated flights, from Whiskey 101 to our Advanced Gin Flight. You can also go home with a bottle of any of the 160+ New York spirits we have in stock.
Industry City, Brooklyn
86 34th Street C134 Brooklyn, NY 11232
Entrance Thru Courtyard 5-6
Hours: Mon 12-7 pm, Tues-Thur 12-8 pm, Fri&Sat 12-10 pm, Sun 12-8 pm
Organizer of Sasha Graham's Spirited Away Psychic & Paranormal Night
 Sasha Graham teaches tarot classes, speaks and lectures around the globe. Sasha and her work have been featured on Sirius XM Radio, The New York Times, The New York Post, Inside Edition and she was the first tarot reader to ever be featured in the cover of Crain's New York Business. Sasha appeared as a regular guest on the WPIX Channel 11 Morning News and wrote a weekly tarot column for Marie Claire. Sasha partnered with Tom Skerrit's Heyou Media in 2018 to create and host The Enchanted Kitchen, a six-episode short form cooking series for Youtube and Heyou's Mobile. Mini. Movies.
Sasha Graham's work has been translated into Chinese, Italian, French, Spanish, Polish and Portuguese. She is the author of eight books including: Tarot Diva, 365 Tarot Spreads, 365 Tarot Spells, Llewellyn's Complete Book of the Rider Waite Smith Tarot and the forthcoming Practical Magic of a Tarot Practice. She served as editor and writer of Lo Scarabeo's Tarot Fundamentals, Tarot Experience and Tarot Compendium.  The Haunted House Tarot is her first tarot deck with Marvel artist Mirco Pierfederici. Sasha's second dark and delicious deck with artist Abigail Larson, The Dark Wood Tarot will be released by Llewellyn in 2020. She is a contributing author of Llewellyn's Magical Almanac, 2020 and Llewellyn's Witches' Calendar, 2021.