Location
Barrow's Intense Tasting Room
86 34th Street
Brooklyn, NY 11232
Gather with NYC Tarotists, Mediums & Psychics for Witchy Readings, Psychic Workshops & Craft Cocktails.
About this event
Are You Ready To Make Contact with the Other Side?
Spirited Away Paranormal & Psychic Event
Spiritual Readings! Workshops! Special Events!
w/ NYC's most enchanted Psychics, Storytellers, Tarotists.
Event takes place OUTSIDE & INSIDE and in the magical courtyard of the Barrow's Intense Tasting Room in Industry City, Brooklyn.
Tuesday, September 27th, 6pm- 9pm!
Bring your friends and loved ones, divine with the spirits ... if you dare.
Enjoy a craft cocktails with your friends and get a tarot, psychic and oracular reading!
Psychics, Mediums,Tarot Readers & Oracles offer unique experiences and charge varying prices.
All readers accept cash, many accept Paypal or Venmo.
Readers, prices and schedule subject to change.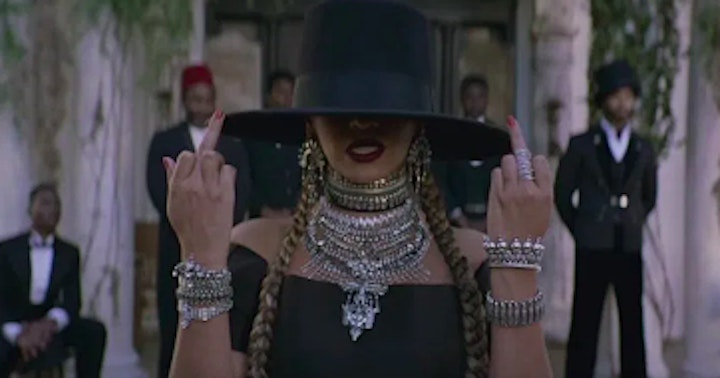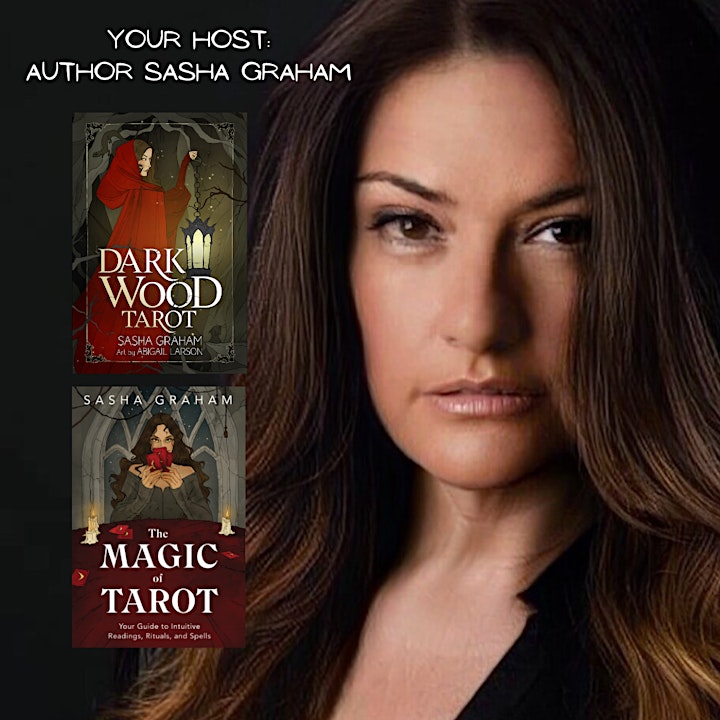 Paranormal Author Sasha Graham welcomes you to Spirited Away!
Allow Sasha to guide you into world's of enchantment as she pairs you with the perfect psychic reader...
Sasha teaches and lectures around the world. Her work has been translated into Chinese, Italian, Russian, French, Spanish, Polish, and Portuguese. She is the author of Tarot Diva, 365 Tarot Spreads, 365 Tarot Spells, Llewellyn's Complete Book of the Rider Waite Smith Tarot, and the Magic of Tarot. Sasha is a contributing author of Llewellyn's Magical Almanac, 2020, 2022, Witches' Datebook 2022, and Llewellyn's Witches' Calendar, 2021. Her tarot decks include Tarot of Haunted House, Dark Wood Tarot and the forthcoming Tarot of the Witch's Garden.
Signed copies of Sasha's books & tarot decks available for purchase at event: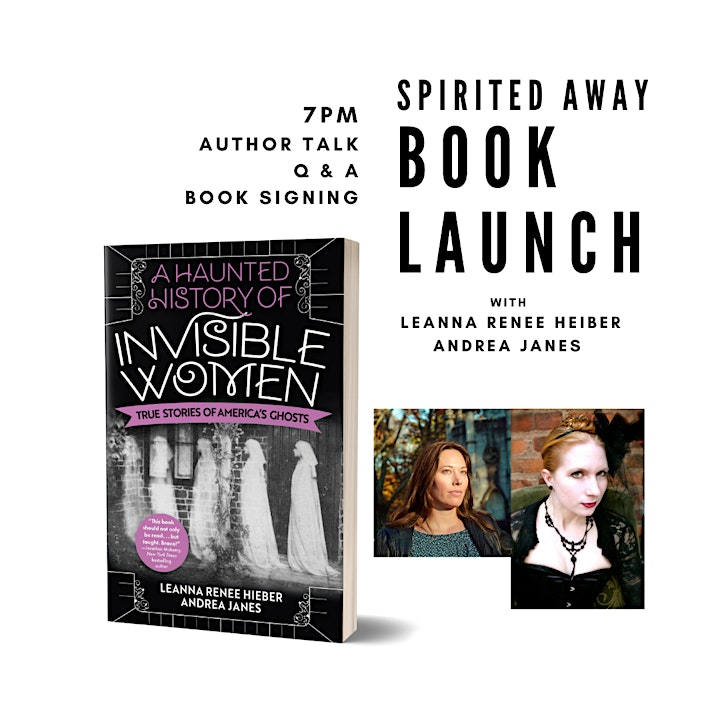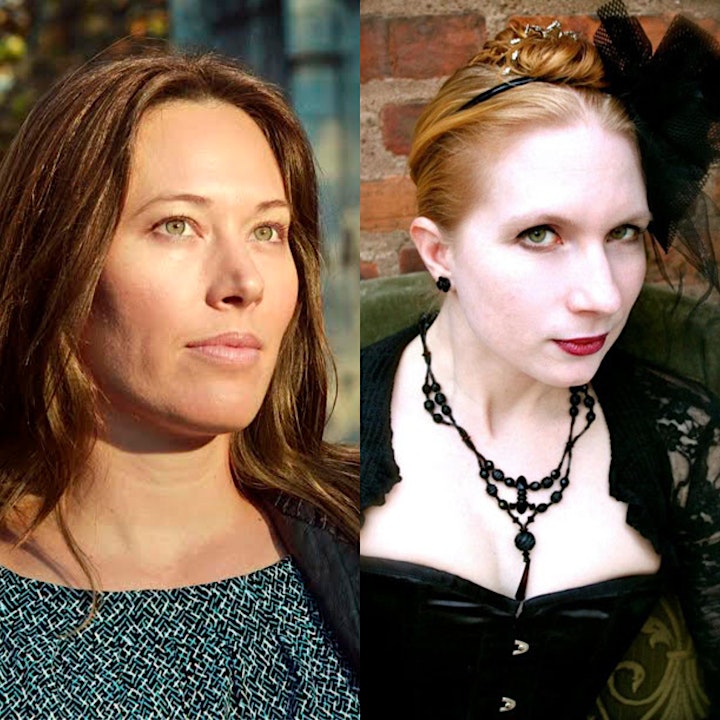 7pm Spirited Away Book Launch
A HAUNTED HISTORY OF INVISIBLE WOMEN by Leanna Renee Hieber and Andrea Janes.
A HAUNTED HISTORY OF INVISIBLE WOMEN: True Stories of America's Ghosts (on-sale September 27, 2022) is the first-ever book of its kind, an offbeat history of female ghosts, the stereotypes, myths, and paranormal tales that swirl around them, what their stories reveal about us, and why they haunt us.
Join the authors for a conversation, q & a and book signing.
ABOUT THE AUTHORS
Leanna Renee Hieber is an award-winning author and paranormal history expert. She's appeared on film and television on shows including "Mysteries at the Museum" and "Beyond the Unknown." She's a three-time Prism Award-winner for her debut novel, The Strangely Beautiful Tale of Miss Percy Parker, and a Daphne Du Maurier Award-finalist for Darker Still. After earning a BFA in Theatre Performance and a focus study in the Victorian Era, she spent many years in the professional regional theatre circuit, skills that serve her well as a speaker and a ghost tour guide for Boroughs of the Dead in New York.
Leanna lives in New York, NY and can be found online at: LeannaReneeHieber.com
Andrea Janes is the Founder and owner of Boroughs of the Dead, New York City's premier ghost tour company, which has been featured on NPR.org, The New York Times, Jezebel, TODAY, The Huffington Post, Gothamist, The Travel Channel, CondeNast Traveler, Mashable, and more. Andrea is also the author of the YA novel GLAMOUR and several short horror stories, and a fiction horror novel Boroughs of the Dead, (the inspiration for her company). Visit boroughsofthedead.com.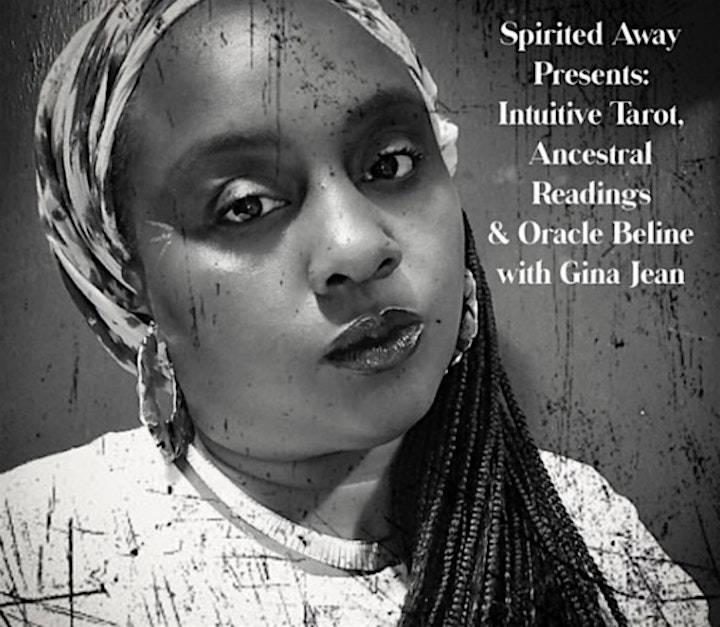 Ancestral Mediumship, Beline & Tarot Readings from Gina Jean
Gina's readings are in HIGH demand.
Schedule a reading in advance by emailing her at:
ginajean@gmail.com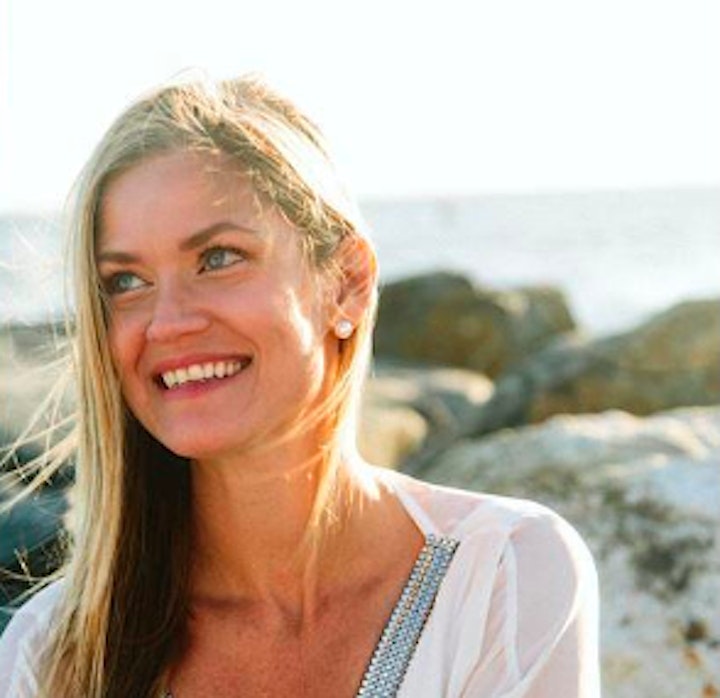 Love Readings with Whitney Blair Kobrin:
As a certified Love Coach, I help women to love themselves, love their lives, and have lasting love. I help women identify their blind spots and break through personal barriers because everyone, including you, deserves love. I coach groups and individuals and run in-person and online workshops, events, and retreats.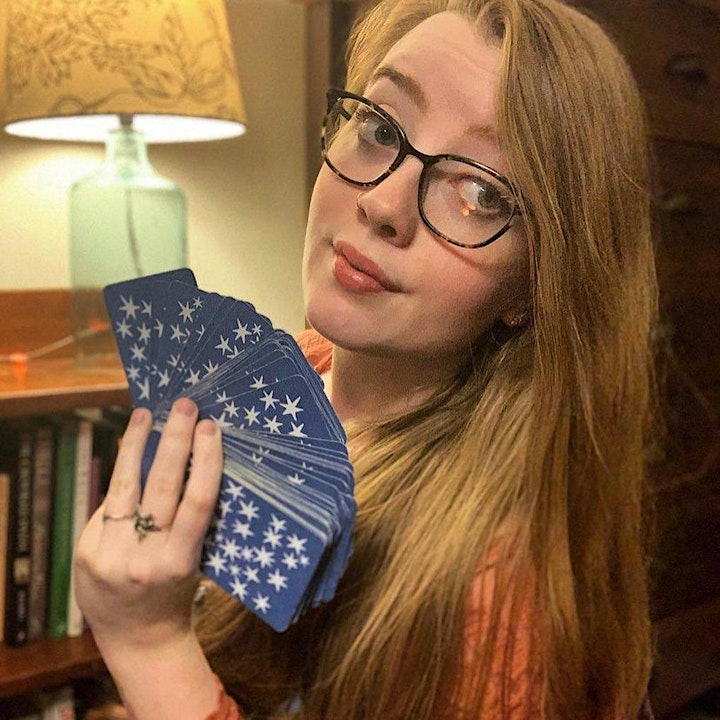 Kayla and the Cards
Kayla Elizabeth is a tarot reader, content creator, and pagan witch based in Brooklyn, NY. Through her platform Kayla and the Cards, she provides personal tarot readings, educational content, deck reviews, and more. Her reading style mixes a modern, intuitive approach with a focus on classic symbolism and occult-based reading practices. She believes that the beauty of tarot lies within both a respect for tradition, and a trust in personal interpretations. Kayla's readings will leave you feeling empowered and with a clear path forward- and she may even spark a further curiosity for the tarot within you.
Instagram: @kaylaandthecards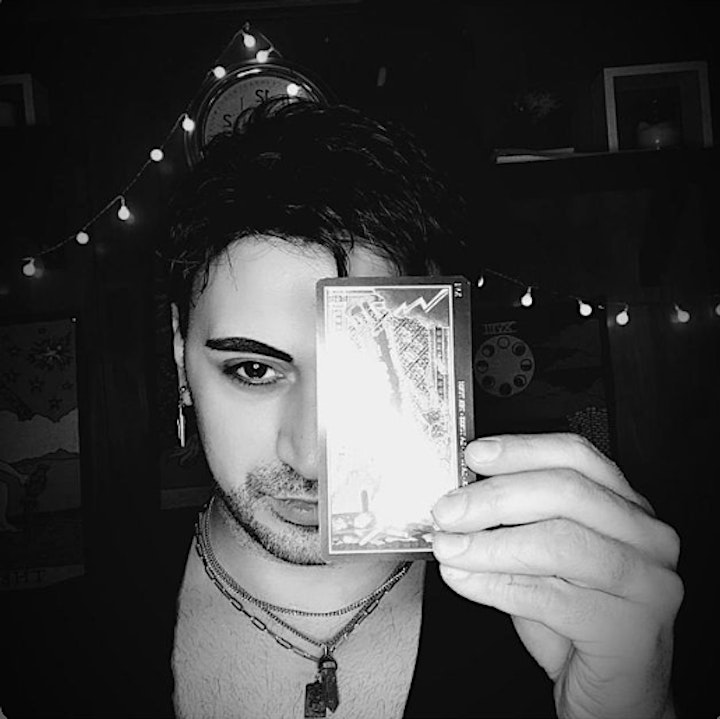 Tarot Analysis with Alex Angelo
DM Alex on Instagram to book a spot at his table: @alexangelotarotcards
DISCOVER THE REAL WISDOM & POWER OF TAROT DIVINATION AND GET THE MOST ACCURATE ANSWERS TO YOUR QUESTIONS.
HOW TO FINALLY SUCCEED IN ACHIEVING YOUR DREAMS ?...
WHAT HABITS TO ACTUALLY CHANGE TO GET ON THE RIGHT COURSE OF LIFE & IMPROVE ITS QUALITY FOR BETTER?...
IS THERE ANYONE COMING ALONG YOUR WAY ?
HOW TO IMPROVE YOUR RELATIONSHIP WITH YOUR PARTNER, FAMILY MEMBER.& ETC..
WISDOM OF TAROT CARDS AND THEIR DEEP SYMBOLISM WITH SPIRITUAL GUIDANCE -WILL HELP YOU TO FIND ALL THE ANSWERS TO THESE ABOVE MENTIONED QUESTIONS OF ALL ASPECTS OF YOUR LIFE.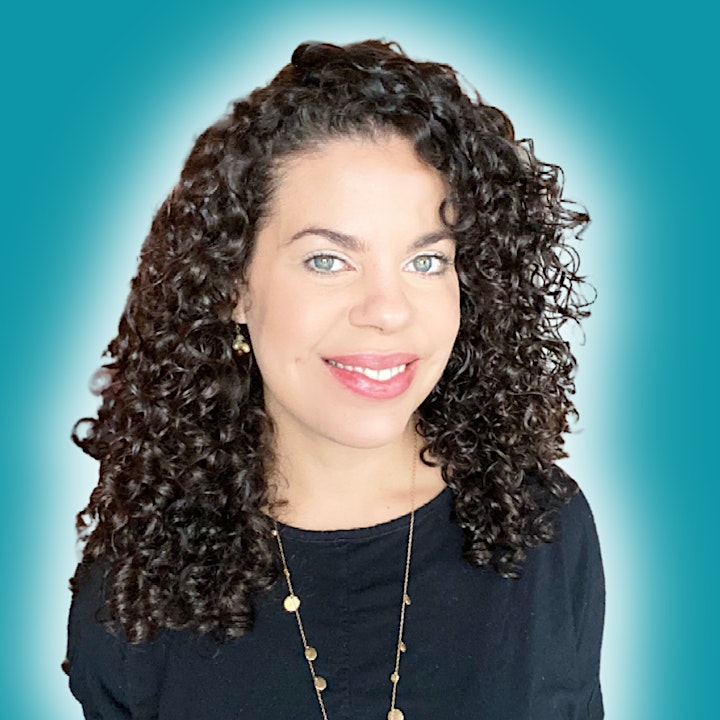 Gemini New Moon Circle & Tarot with Yesbelt Fernandez
Gemini New Moon Circle
We will explore the energies at work in the skies, those of the moon and the zodiac sign it is in. We'll dive into those energies and use that information to set intentions, do some divination with tarot cards, and more.
Learn about the energies at work in the cosmos
Use this information to set intentions for your own life
Connect with others
Work with tarot and oracle cards
Learn something practical and fun
The circle is about connecting on a deep level and everyone called to the circle is meant to share or receive the medicine they need. A leader sits in every chair.
★ You will get a digital handout ★
YesSpiral has been spiraling into synchronicity with tarot, yoga, herbalism, the moon, and astrology for over 10 years. She reads tarot intuitively and collaboratively to bring clients clarity, insight, and resolution. Clients know themselves, she knows the cards, and together they make meaning of the messages that come through. She also taps into the astrology woven into tarot as another layer of insight to help you move forward with confidence and direction.
Contact Yesbelt in advance to assure a spot at her table:
Instagram: YesSpiral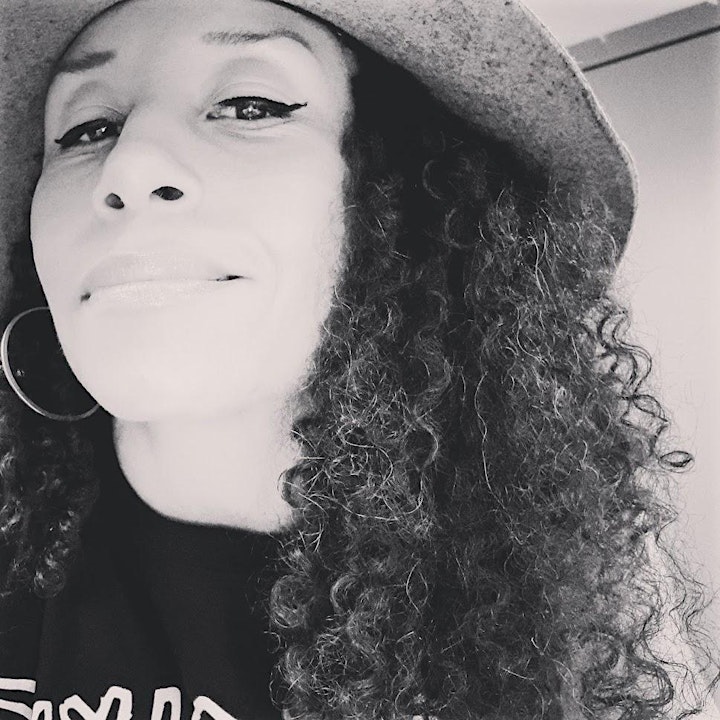 Spiritual Astrology & Tarot with Judith Figueroa
Brooklyn-based tarot reader offers extensive insight into your spirituality through connecting astrology, tarot, and traditional spiritual practices. As a high priestess initiated into a number of African-based traditions from West Africa to Cuba, Judith is guided by the Spirits to help others around the world in their time of need. "La Gitana" (the Gypsy) along with various Hindu spirit guides assist Judith's gifts of mediumship to create a space of healing & growth for those who seek it. She incorporates her Orisha and spiritualist practice to help to feed your soul, uplifting you, & giving you the light you need to mend broken hearts, inspire hope, & promote self-empowerment. Judith specializes in love tarot and oracle readings through her Milk & Honey Love Tarot/Oracle series.
Contact Judith ahead of time to reserve your seat at her table:
Ayabaswynd999@gmail.com
YouTube Channel & Additional Info:
Ayaba's Wynd - YouTube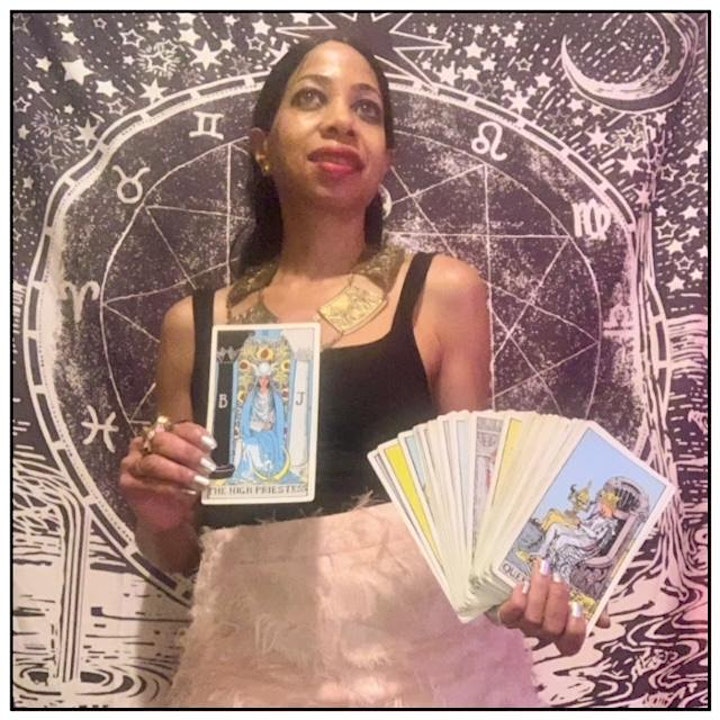 Healing Tarot with KorBlossom
KorBlossom is an Intuitive Tarot Reader, and was introduced to the Tarot by her maternal Grandmother. She interprets the symbolic, and subconscious language of the tarot to help give her clients clear answers to their questions in any area including Love, Career, Partnerships, Finances, Pet Companions, and Options of Choice. Tarot tells what's Allegorically happening, to help guide clients through the various journeys of their lives. KorBlossom's readings have a strong emphasis on self empowerment and healing. She also utilizes Spell Work and other divination techniques using the pendulum, bells, crystals and numerology during her sessions.
Book your reading with KorBlossom in advance to assure a spot at her table: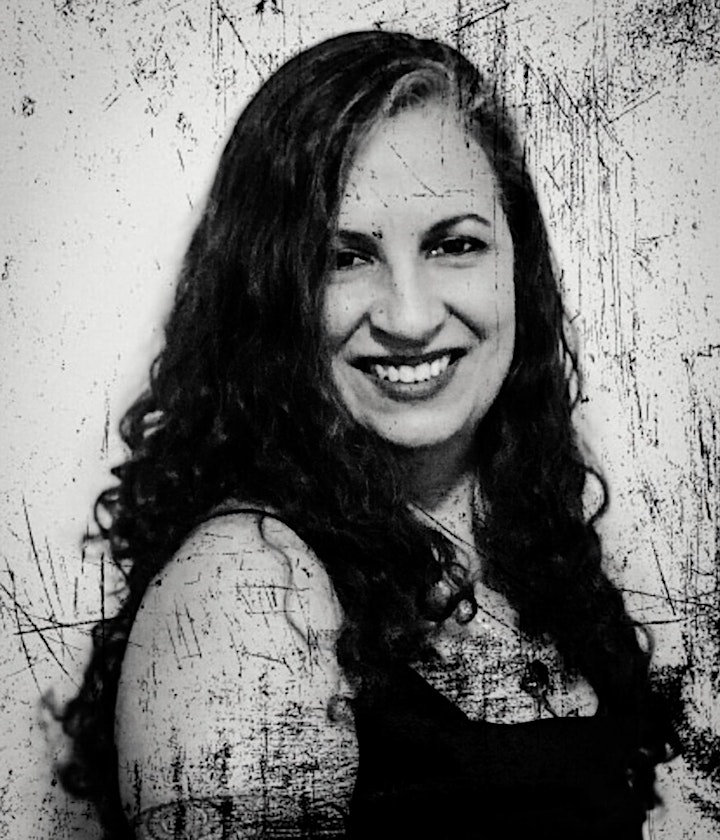 Reiki & Readings with Victoria Rego
Intuitive Guide
Victoria was born and raised in NYC, a writer, poet and clairsentient who utilizes her gift to connect with spirit, found herself drawn to tarot and divination at a young age when she began to realize that certain dreams, were coming true. She began her own research on topics related to the metaphysical world and only within the past few years has sort out formal training, realizing that she has a gift that can help others.
Victoria has studied tarot with Wald and Ruthann Amberstone over the last few years and recently became a member of the American Tarot Association and the International Association of Reiki Professionals. As a communicator and seeker of truths, Victoria uses tarot to communicate a narrative for her clients, which has helped them to find hidden truths along their life path.
To assure a spot at her table, contact Victoria at: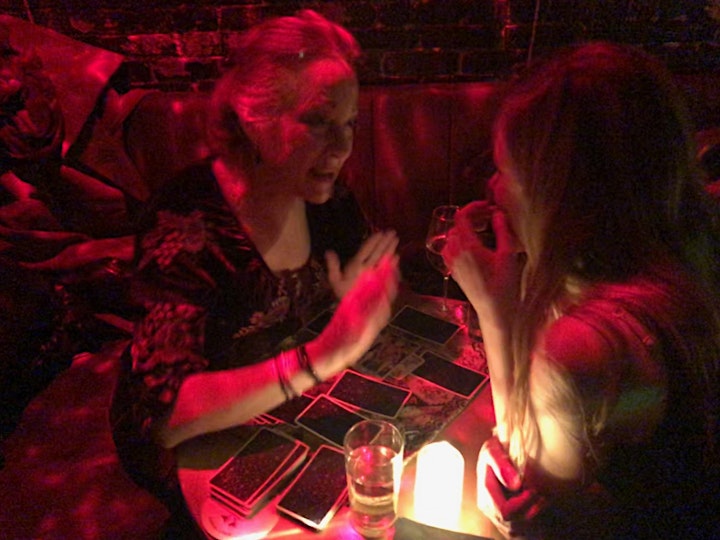 Author Susan Wands offers
Tarot Readings using different versions of the Rider Waite Smith Tarot Deck.
Susan Wands is a writer, tarot reader, actor, filmmaker and producer. A co-chair with the NYC Chapter of the Historical Novel Society, she has lectured at London's Watkins Books for their Recorded Authors series and in Berlin at the Occulture Berlin Festival. Ms. Wands' writings have appeared in Kindred Spirits magazine, she can be heard on these podcasts: 'Biddy Tarot', 'Imaginary Worlds', 'Bad Ass Bitches Tarot' and the 'Spirited Tarot' YouTube channel. Her first book in a series, Magician and Fool, was published in England and will soon be published in the U.S. Her novel series explores the life of Pamela Colman Smith, the Waite-Smith tarot deck creator, her next two books in the series are in final development.
www.magicianandfool.com.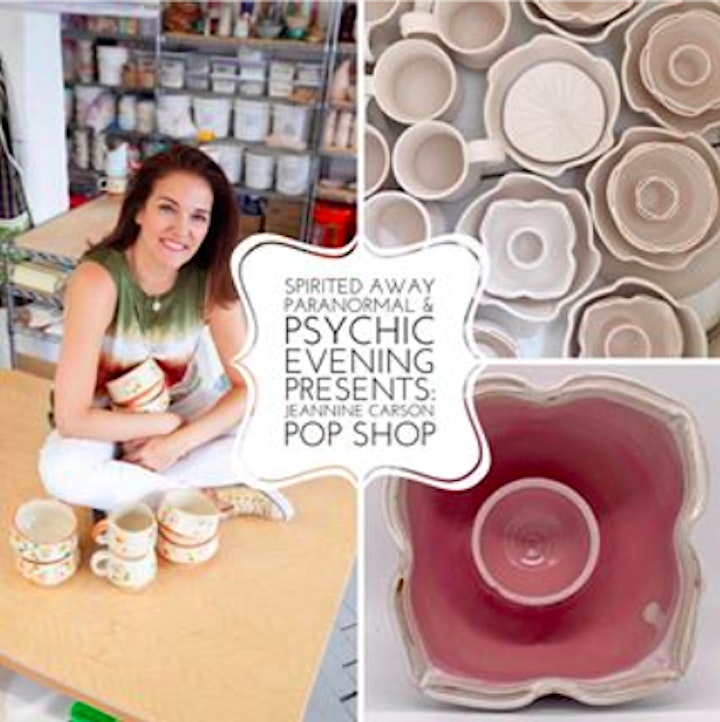 I'm Jeannine Carson and I make colorful, small batch pottery items that fit easily into modern living spaces. Everyone has that favorite mug, the one they use every morning to savor their first cup of coffee or tea. It becomes a part of their daily ritual. The mug relegated to the favored position is usually determined, whether consciously or not, by the user's preference to the color, the shape and the texture of the pot itself. People choose colors that make us happy, a weight and surface that feels good in the hand or on the lip as well as a pot that functions well. It holds the perfect amount, has a rim that feels good against the lip and a shape that fits easily in the hand. This fact is exhilarating to me as an artist because it means there exists an infinite number of combinations, interactions and possibilities to pursue in clay.
Website: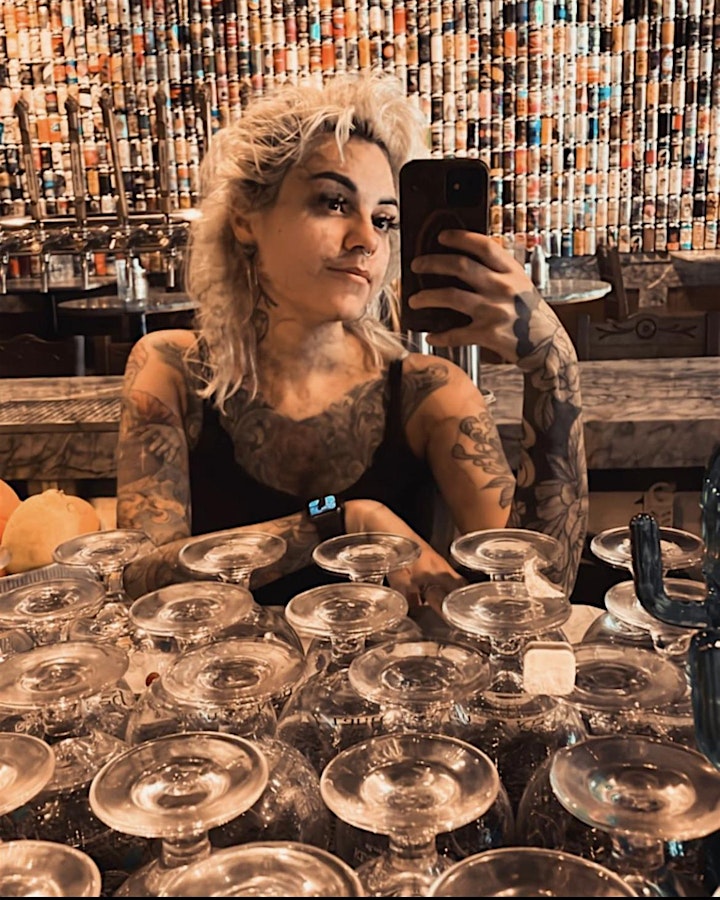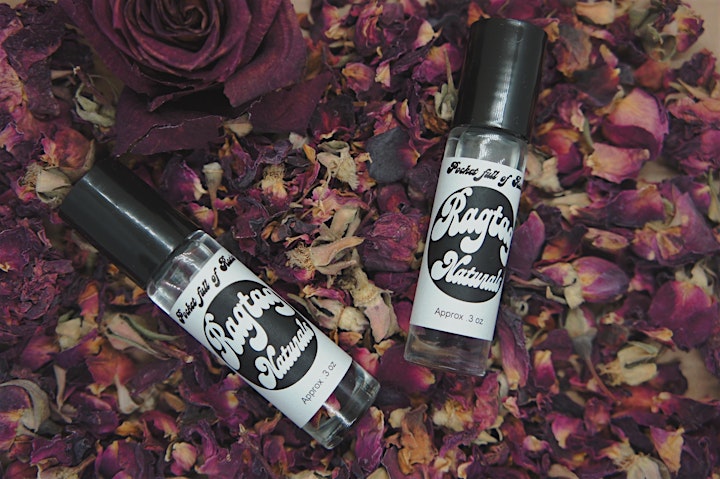 Ragtag Naturals body care and cosmetics
by Jessica Rodrigues
Jessica started by making soap in her kitchen and over time the project grew into its own living skin. The product line now contains soaps, body lotions, face lotion, deodorant, perfume, under eye serum, eyelash/ eyebrow serum, and shower scrubs. Every day new products are being made to keep up with the demand. All the lovely creations are cruelty free, handmade, vegetarian, and as natural as possible. Ragtag Naturals may have been brought to life by Jessica Rodrigues, but Ragtag exists in the heart of every trashy baddie. They may be rockstar glam on the outside but on the inside they're a gentle badass.
info@ragtagnaturals.com
@ragtagnaturals on Instagram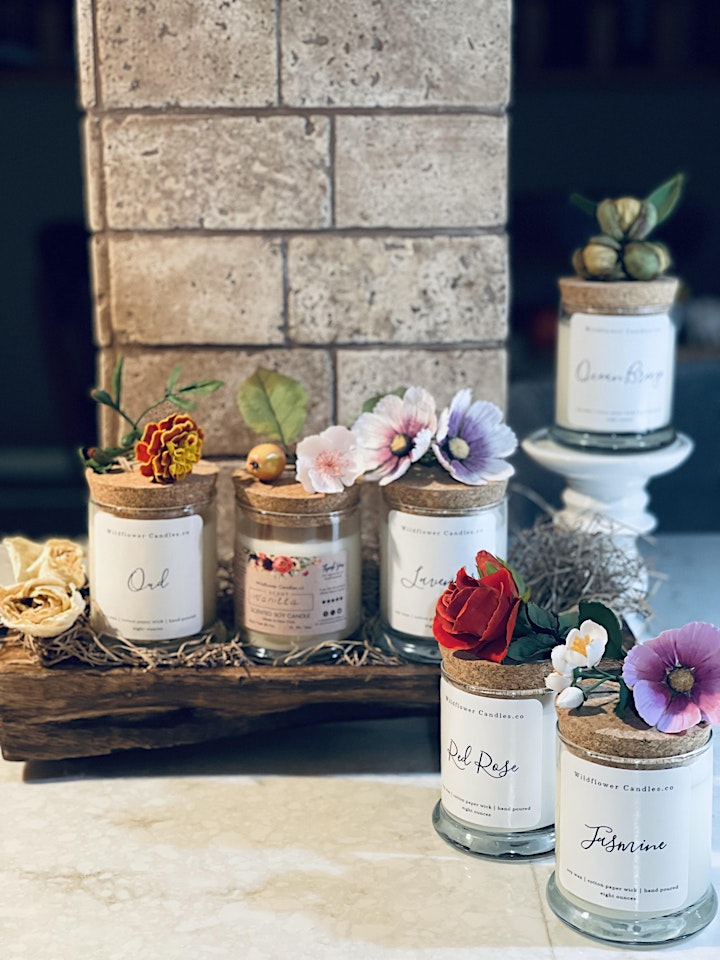 Wildflower Candles is a mother-daughter business focused on aesthetics and sustainability. We create handmade items that truly last, and can be repurposed in a variety of ways. Our candles are made with soy wax and utilize recycled materials.


A craft and gift shop founded in 2019 and is based in Queens, NYC.
​Alesha is the Witch behind Mimsy Ello. Her mission is to spread a magical, feminist message through her art.
https://www.mimsyello.com/shop
Instagram @mimsyello
Email: info@mimsyello.com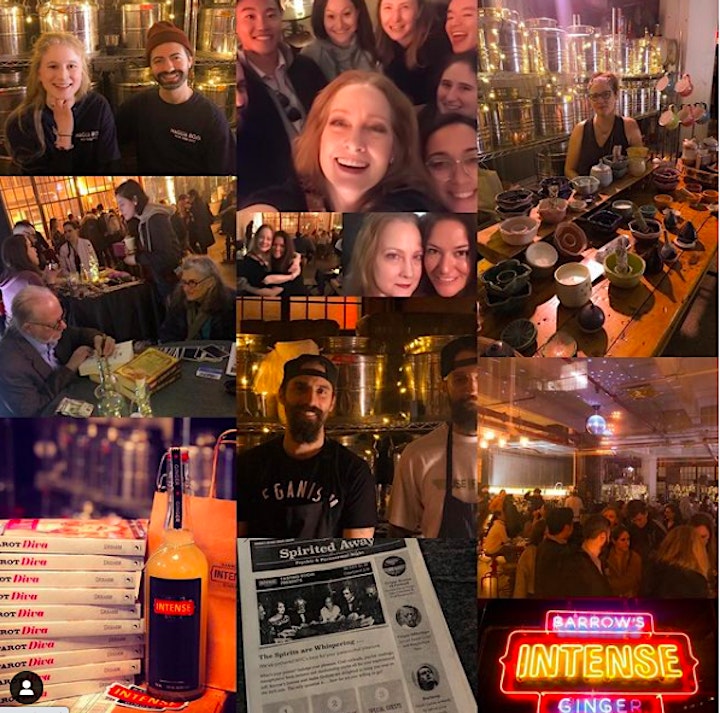 Industry City, Brooklyn
86 34th Street C134 Brooklyn, NY 11232
Entrance Thru Courtyard 5-6
Hours: Mon 12-7 pm, Tues-Thur 12-8 pm, Fri&Sat 12-10 pm, Sun 12-8 pm
Be a part of New York's craft spirits movement at the Barrow's Intense Tasting Room in Brooklyn, NY. Located in Sunset Park's Industry City complex, our comprehensive tasting room offers the world's largest selection of New York State whiskey, gin, vodka, brandy, and more. Take a seat outside in our private courtyard and enjoy craft cocktails or local beer and wine, and taste your way through one of our carefully curated flights, from Whiskey 101 to our Advanced Gin Flight. You can also go home with a bottle of any of the 160+ New York spirits we have in stock.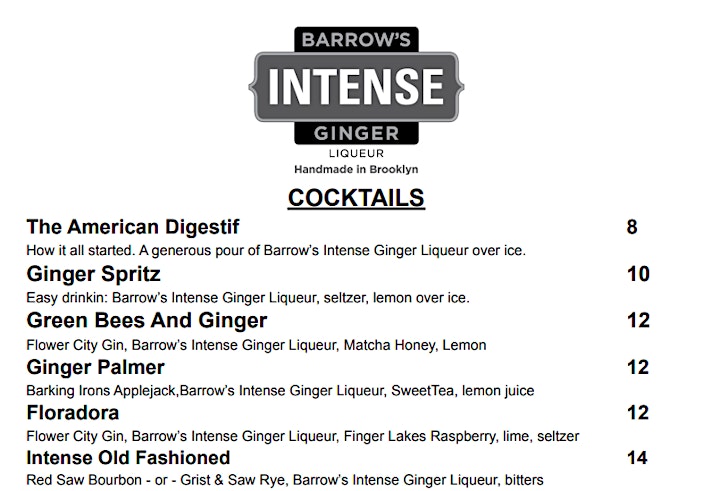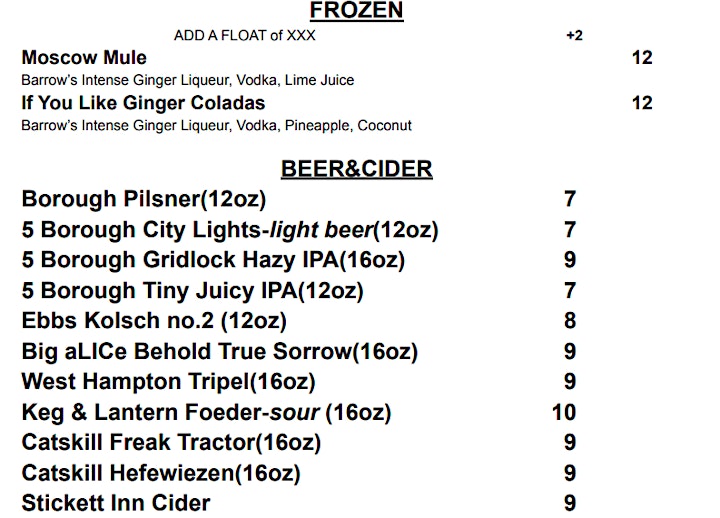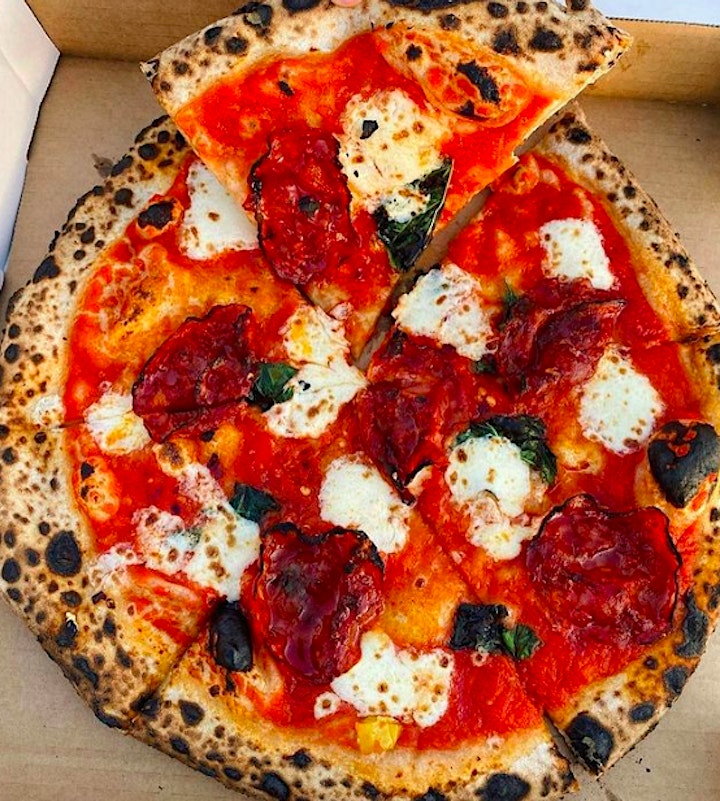 Spirited Away Presents
Order at the bar.
Margarita: Tomato, Mozzarella and Basil
Baby Sinclair: White Pizza with Baby Kale, Garlic and Crushed Red Pepper