Description
Please join us in celebrating the end of the greater Christmas season with this once-in-a-lifetime event: solemn choral Vespers according to the medieval Use of Sarum. A choir of master singers from all around the region will be assembling to render the sacred music of the psalms in Sarum chant, a collection of polyphonic works set by Thomas Tallis for Candlemas Eve, and a Magnificat written by Robert White during the brief restoration of the Sarum Use under Queen Mary I's reign.

The event will take place at St Patrick's Church, 242 S 20th St, Philadelphia, PA, served by the Dominican Friars, in center city Philadelphia. More details to come. Please direct all inquiries to James T.M. Griffin at chantphiladelphia@gmail.com.
Event co-sponsored by the Collegium Institute for Catholic Thought & Culture. Visit their webpage here: http://collegiuminstitute.org/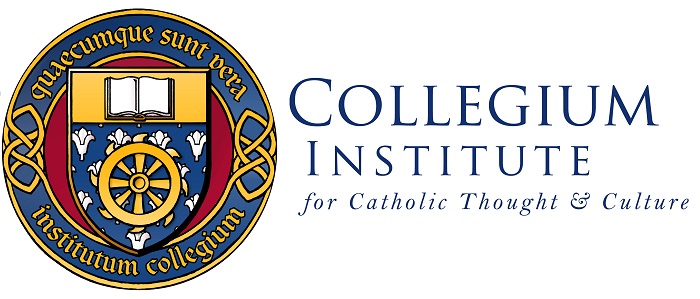 FAQs
What are my transportation/parking options for getting to and from the event?
A. For those who don't mind walking 0.8 mile (approx. 17 minutes, or 10 blocks), the Cathedral Basilica of Ss. Peter & Paul (1723 Race St) has offered free parking on the evening of February 1. Enter by the entrance on 17th Street and tell the gate guard that you are attending Vespers at St. Patrick's.

For parking closer to St. Patrick's Church, we suggest saving a space in a garage on a parking website or app in advance, which will also usually get you a significantly reduced rate versus the pricing posted on the entrance signs. Consider ParkWhiz.com (click here) as one example.
What can I bring into the event?
A simple reception will follow for about one hour after the event of the Vespers. All are welcome to drop off a dessert (such as a pie) or snack tray at St Patrick Hall next door before the liturgy begins.