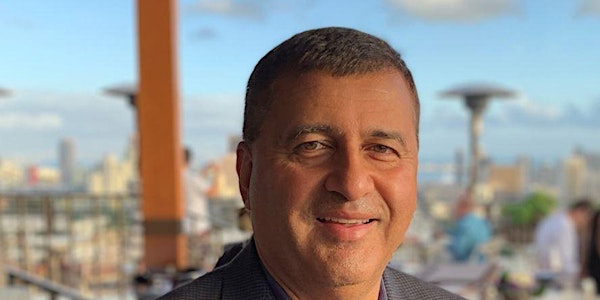 SARS-CoV-2 Neutralizing Antibodies for the Treatment of COVID-19
Seminar on Therapeutic Antibodies for COVID-19
About this event
Dr. Nirula will discuss the therapeutic landscape of the various neutralizing monoclonal antibodies for COVID-19
Zoom Login Details:
Topic: SD-ACS February Seminar - Dr. Ajay Nirula
Time: Feb 4, 2021 07:00 PM US/Pacific
Join Zoom Meeting
https://american-chemical-society.zoom.com/j/84885079294?pwd=RXJPalFMeVNQNVlsTHFEdDdFdk0wUT09
Meeting ID: 848 8507 9294
Password: 396742
About the Speaker
Ajay Nirula, M.D., Ph.D. is Vice President, Immunology for Lilly Research Laboratories (LRL) based at the Lilly Biotechnology Center in San Diego. Dr. Nirula joined Lilly in 2015 and is responsible for discovery research and early phase clinical development in immunology. He has most recently served as the medical leader for Lilly's work during the COVID pandemic that lead to emergency authorization for a therapeutic neutralizing antibody. Prior to joining Lilly, Dr. Nirula held leadership positions at Amgen and Biogen Idec and was involved in several research programs and regulatory filings spanning diseases such as rheumatoid arthritis, systemic lupus erythematosus, multiple sclerosis, psoriasis, and vasculitis.