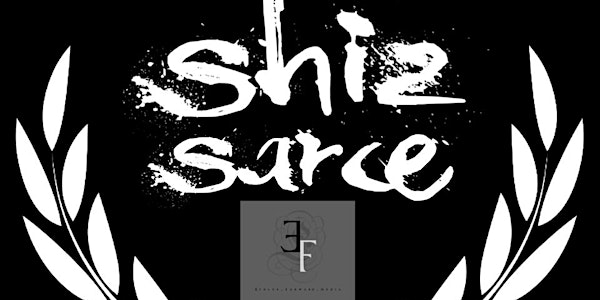 SARCE 2018 (Shiz second Annual Red Carpet Event)
When and where
Location
Evo Entertainment 3200 Kyle Crossing Kyle, TX 78640
Refund Policy
Refunds up to 7 days before event
Description
Online sales has officially ended. That won't stop you right? $12 per person at the door. Bring your friends and family with you as well.
Shiz Annual Red Carpet Event (SARCE) is the building of a collective of emerging and seasoned filmmakers who wish to bring a positive and entertaining spin to the world of cinema. We are open to filmmakers of all genres; to include documentaries, animations, comedy, horror, action, and human interest. It takes a lot of time, energy, money, and creativity to create. This event is to bring forth the hard work we put into our films.
See the trailer on YouTube.
SARCE is hosted by Shiz and Evolve.Forward.Media Productions. The event will showcase all short films produced in 2017 by Shiz, Inc., Evolve.Forward.Media, partners and associates of.
SARCE is devoted to all narrative films in all genres that are committed to diversity, authenticity, and show a conscious and curiosity of the world around us. Starting out as a red carpet event, we are now opening our commitment to community and collaboration to many filmmakers.
With the success of our first event, February 25, 2017, we feel that we can honor your hard work on a large silver screen in beautiful DCP 2K/4K format with 5.1 surround sound in a stadium seating theater in Kyle TX.
Along with local film makers and film festival organizers, we are building a community. We want to bring everyone together to meet and greet, and enjoy the wonderful talent we have here in Central Texas. We do, however, accept films from around the world.
DAY OF EVENT
Location: EVO Entertainment, 3200 Kyle Crossing, Kyle, TX 78640
After the event, there is a restaurant in the entertainment center where filmmakers and fans can meet and greet. Do not leave, stick around. Step and reach banners will also be available for all to take pictures after the event.
Tickets online are $10.00 per seat. *
V.I.P. Tickets are $35.00 per seat. + *
Tickets at the door, day of event, are $12.00 per seat. Cash and credit payments will be allowed. Credit/Debit payment system is provided by Square.
+ V.I.P. passes: This fee is actually to help us pay for the theater. Thank you so much for your support. V.I.P. passes and regular admission can be combined, i.e. 1 V.I.P. and 1 regular. Getting V.I.P. definitely helps in covering the cost of the theater. V.I.P. guest gets a SARCE 2017/2018 DVD. V.I.P. guest will also get priority seating in the center of the theater. Thank you again for your support!
+ There are only 25 V.I.P tickets for sales on FilmFreeway and 25 on Eventbrite. Once they run out, you will have to purchase regular tickets.
* If you are one of the organizers of the event, you will be given two free tickets. More than two, you must purchase tickets.
* Persons with wheelchairs do not have to purchase a ticket. Please Email sarcefest@shiz.tv to reserve your ticket. The theater can support up to 6 wheelchairs. Guest of will have to buy tickets. We can reserve a seat near the wheelchair accessible area by sending us an Email sarcefest@shiz.tv so we can reserve your seat.
* Persons who require easy access to the auditorium exit for health reasons, please Email sarcefest@shiz.tv to reserve your seats. Ticket purchase is still required, but we will make sure your seat is reserved near the exits. Please do not tell us about your health, your health privacy is protected under HIPAA. Just say "due to health reasons, I need a seat near the exit." We will reserve a seat near the auditorium exit for you and your guest. Please specify how many other people are with you. HIPAA info: https://www.hhs.gov/hipaa/
* You can bring your young children. Most films being shown are safe for the entire family, some films are not. Some films are aged for 13+. It is at your discretion. These ratings are not set by any commission however self rated by the producers. Outside of Shiz, Inc. films, we are not responsible for the content of the films. None of the films will contain adult sexual situations, gore violence, nudity, or excessive use of adult language. There may be lite adult language and some discussions of adult sexual conversation. If it were to be rated by MPAA, the films shown would be G, PG, and PG-13. Because the cost of the theater is high, every seat must be paid for, even children.
Please visit https://sarce.us/2018tickets/ for up to date information.