Our 35th Annual Hamfest is going Virtual.
About this Event
Participate in our virtual amateur radio Hamfest. Packed with speakers, vendors, and a ground breaking virtual Swapfest, it will be a great way for Hams of all ages to come together to learn more about the latest developments in amateur radio.
And best of all, you can attend from anywhere through the convenience of your desktop, laptop, tablet, or smartphone.
SCHEDULE (Subject to Change)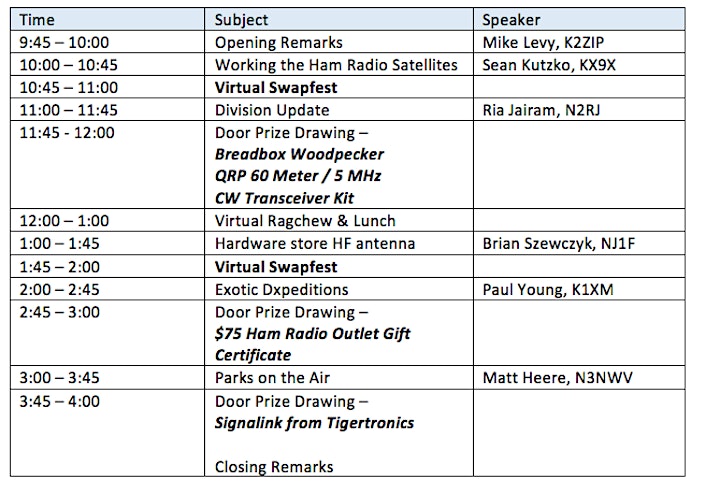 Registration is limited to 400 Attendees
Saratoga County ARA members and hams from local clubs within a 50 mile radius of Saratoga County should register by January 9, 2021.
Registration for everyone else opens up on January 10, 2021.