Description
Saratoga County Economic Index presented by


You are invited to the Saratoga County Economic Index, hosted by the Saratoga County Prosperity Partnership, the economic development corporation representing Saratoga County, New York. The economic index is a quarterly event that examines the Saratoga County economy and the economic impact of industry in our community.

The September 19th luncheon will feature the Saratoga County Agricultural Index - the economic impact of agriculture and agribusiness in Saratoga County, New York and its connection with economic development. The presentation will be followed by a panel discussion with industry stakeholders and community leaders including Assemblywoman Carrie Woerner, Supervisor from Northumberland Dairy Farmer, Bill Peck, Rachel (Czub) McDermott from Whole Feeds of the Hudson Valley, and local dairy farmer Jennifer Koval.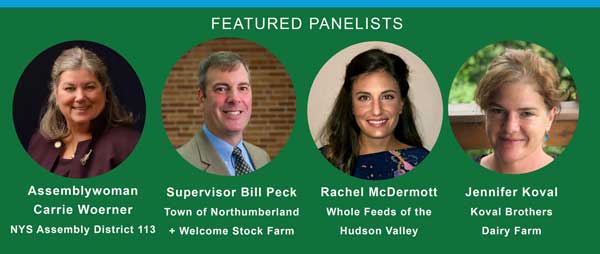 Special thanks to our sponsors

Special thanks to Ellms Family Farm for hosting this event!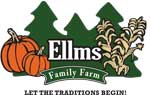 If you are interested in supporting the Agricultural Index, please contact Shelby Schneider to learn more about sponsorship opportunities at shelby.schneider@saratogapartnership.org.