SARASOTA - Florida Stormwater Erosion & Sediment Control Inspector Qualific...
Description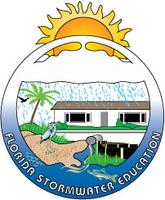 This FREE 2-Day Program will provide private contractors, other private and public employees with the required qualification to conduct inspections and maintenance of erosion and sedimentation controls for construction sites throughout Florida.
Lunch will be on your own each day.
Day 1 Late registration and sign-in starts at 8:00 a.m.and class starts at 8:30 a.m.
Day 2 begins at 8:30 a.m. and ends at the conclusion of the examination at (approximately 3:00 p.m.).
Course manuals will be provided. For your own study preferences bring your own pens, highlighters, etc.. A proctored closed-book examination will be given on Day 2. A passing score of 70% is required for qualification as a Florida Inspector.
• FL Licensed General Contractors earn 8 hours continuing education units (CEUs).
• FL Licensed Professional Engineers earn 8 hours Professional Development Hours (PDHs).
• FL Association of Code Enforcement (FACE) officers earn 12 CEU's.
Sponsors: Suncoast Technical College and FL Department of Environmental Protection
Date and Time
Location
Sun Coast Technical College
4748 Beneva Road
Building 2 Conference Room
Sarasota, FL 34233