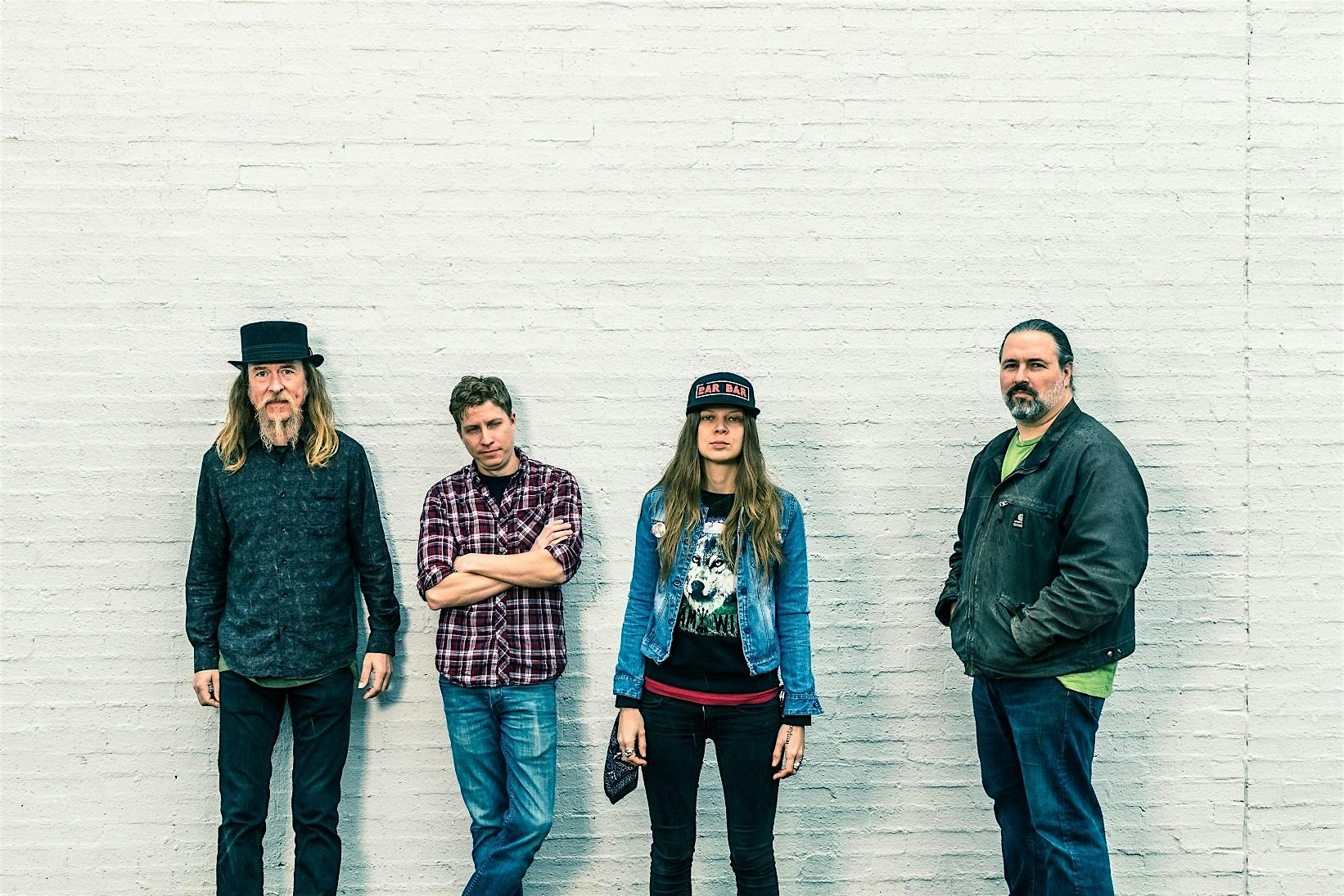 About this event
$10 (advance), $12 // 21+
----------
SARAH SHOOK AND THE DISARMERS is an old school outlaw country/Americana band with punk tendencies. They are known for killer lyrics and the amazing musicianship of the DISARMERS. At its pounding heart, the new album Years, out April 6 via Bloodshot Records, crackles with a pointedly contemporary and relevant take on the outlaw spirit. Built around the buoyant pedal steel of Phil Sullivan, and the post-punk rattle and Live at San Quentin guitar hum of Eric Peterson (Flat Duo Jets, the dB's, Matthew Sweet, more), there are echoes of Nikki Lane and Merle Haggard as much as Ty Segall. Its home is the ragged-but-real honky tonk, not the bro-country "honky tonk." The barroom singalong "New Ways to Fail" is classic, smile-through-the-pain country. "Damned If I Do" could be the "Drivin' Nails in My Coffin" of the 21st century, if we let it; a perfect song for rolling in the wry and sneaking in a quick two-step. The sinister "The Bottle Never Lets Me Down" will get anyone who's ever been wronged righteously flipping the bird as they knock back the next shot. Therapy in the face of personal devastation takes many forms, after all.
All the way from Nashville THELMA AND THE SLEAZE take back rock from the boys. Vocalist/Guitarist LG belts out unwavering femme anthems about love and aggression. The band is an active rebuke of emotional suppression, exploring things like how to safely navigate anger. Brilliantly incorporating sludge and blues rhythms with their southern touch only amplifies the messages of their music: don't compromise. THELMA AND THE SLEAZE does it all.
Chicago's THE FAMILY GOLD performs original classic country and hillbilly blues. Recommended for the two-steppers, whiskey drinkers, and all around American music lovers. Whether you're cruising around town in your Sunday Car, or you're just feeling kinda low and looking to escape some Unwanted Company, THE FAMILY GOLD is here for you. Go on now. Burn down the town, pour another round, and come see your new favorite American band.
Performers
Date and time
Location
Refund policy
Organizer of Sarah Shook and the Disarmers / Thelma and the Sleaze / The Family Gold @ The Empty Bottle