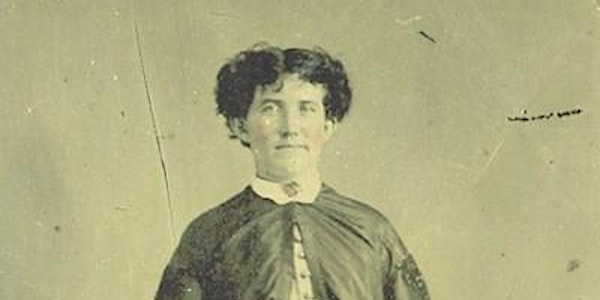 "Sarah McGuirk, Orphan Train Rider" by Tammy Wilson
T. Wilson tells the story of the famous 'Orphan Trains' and their role in Champaign County history through the life of her ancestor Sarah.
About this event
Tamra Wilson grew up in Shelby County, IL hearing family accounts of her great-grandmother, a "servant girl." Buried in an unmarked grave, one was sure of her name, much less where she came from.A 40-year quest for her great-grandmother led to creation of an illustrated presentation, "Sarah McGuirk, Orphan Train Rider." Using documents from Columbia University's Special Collections and other sources, Wilson was able to learn the precise day Sarah left New York City in 1860 on an orphan train bound for Piatt County, Illinois. She has also learned who took Sarah in and pieced together the family drama that ensued.
Wilson's presentation covers how and why orphan trains came into being in 1853, what they accomplished and why they ceased operating in the 20th century. A manuscript based on Sarah's life won Wilson a NC Regional Artist Project grant funded in part by the North Carolina Arts Council.
She holds a bachelor's degree from the University of Missouri School of Journalism and a master's of fine arts from the Stonecoast Creative Writing Program at the University of Southern Maine. She is a past regent of her local DAR chapter.
REGISTRATION ON ZOOM IS REQUIRED. USE THIS LINK
https://us06web.zoom.us/meeting/register/tZAtf-iuqzwuEtFUJ3VwnJpQPm4tY-TfAZAj