Sara Remington Food Photography Workshop

Saturday, May 15, 2010 from 10:00 AM to 6:00 PM (PDT)
Event Details
HAVE A PASSION FOR FOOD?  LOVE TO SHOOT PHOTOGRAPHS?  
WANT TO LEARN HOW TO COMBINE THE TWO?  
Learn beginning food photography from nationally published food photographer 
Sara Remington
The Big Sur Bakery Cookbook
Artisanal Cocktails:  Drinks Inspired by the Seasons from Bar at Cyrus
Sara's professional website can be found here
Food Styling by nationally published book author
My Nepenthe:  Bohemian Tales of Food, Family and Big Sur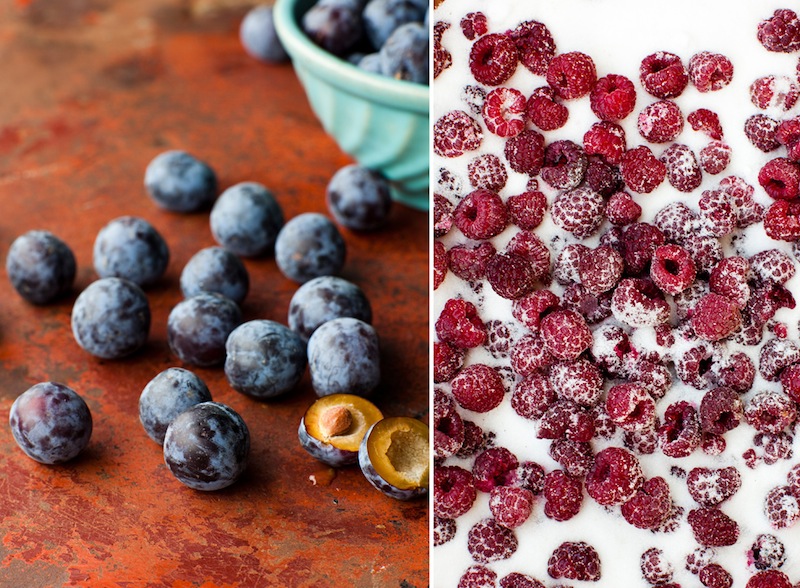 Agenda
Explaining a great food photograph (light direction, light qualities, food  subject).
Choosing the best camera angle and height when photographing food.
Identifying good light in a location and how to photograph with it.
How to diffuse and modify light.
How to identify the best way to photograph food (preparation, cooking, plated, meal in progress).
Using props that you have available to improve the overall photographic impact.
Seeing beyond the food. How to look for photographs that tell a story.
This workshop will be held in Sara's photography studio in Emeryville, CA, 15 minutes outside of San Francisco.  
A portion of the workshop will focus on food styling, and there will be a professional food stylist on set to teach ways of making the food pop / keeping the dish looking fresh.
Participants should bring their cameras (both DSLR & point and shoots are welcome), lenses, a laptop, and a card reader.  It is advised that each student have basic knowledge of how to work their camera. This will be a shooting workshop, so get ready to have some fun!
Price includes:
A full day informative hands-on workshop of basic technical skills needed to shoot stunning food photos
Working with a food stylist
Morning coffee and tea
Lunch
Reference material to take with you
At the time of registration you will be sent directions to the studio.  
ABOUT SARA:  
Sara was raised in upstate New York, graduated from Syracuse University's School of Visual and Performing Arts in 2001, and moved to California after years of being trapped in piles of snow. With inspiration derived from the beauty of raw, unprocessed foods, organic ingredients, natural light, and fresh air, Sara has the "ability to tell stories with such poignantly simple, yet elegant images that speak volumes" (Digital Photo Pro). She was the recipient of Photo District News' 30 Emerging Photographers of 2006 and continues to shoot for editorial, advertising, and book publishing firms worldwide. Sara is based in the San Francisco Bay area.
With over 15 books photographed, Sara is currently working on a project about foraging in the wild, as well as a travel book about Argentina's wine country, and a cookbook about Calabria, Italy. When not shooting, you can find Sara driving up and down the coast on Highway 1, climbing rocks all over California, and enjoying anchovies and a really stinky cheese.  Sara's professional website can be found here.
Clients include:
Andrews McMeel
Communication Arts
DeCapo / Perseus Books
Diablo Magazine
Emily Post
Food Arts Magazine
The Fruit Guys
Glad
Goodby, Silverstein & Partners
Harper Collins
Hello Lucky
Kikkoman
Ketchum
LIFE Magazine
The New York Times
Ogilvy

Real Simple
Safeway
San Francisco Magazine
7x7 Magazine
Sara Lee
Sunset Custom Publishing
Stewart, Tabori & Chang
Sur La Table
Ten Speed Press
Tostitos
Toddler Magazine
Travel & Leisure Magazine
Tribal DDB San Francisco
Weldon Owen
Williams-Sonoma
Wine Spectator
Viking Penguin
WW Norton
When & Where

Sara Remington Studio

Emeryville


Saturday, May 15, 2010 from 10:00 AM to 6:00 PM (PDT)
Add to my calendar