Description
SAP invites you to Women Who Rock Paisley Park, a free event celebrating amazing female creative talent and female diversity. At SAP, our goal is to encourage our employees and potential employees to be creative and bold so they are inspired to make a difference in the world.

SAP has made it a global priority to increase the number of women in leadership roles, currently at 26% and growing. This music event, hosted by Shelby J and featuring artists Sheila E, Liv Warfield, Donna Grantis, and Judith Hill reinforces the SAP message that creativity does not see gender bias, skin color, or age barriers.

Why Paisley Park? Paisley Park, Prince's legendary private estate, is
the creative home that inspired many female great performers. Prince encouraged and nurtured all four of our featured female performers to be empowered and creative so
there's no better venue for an SAP hosted event celebrating women in the arts.

This free event will be held onsite at Paisley Park, but ALL GUESTS must park at Chanhassen High School, check-in with an SAP staff member directly inside the main entrance of the high school, and then board a bus to Paisley Park. The school address is: 2200 Lyman Blvd., Chanhassen, MN. Any guest who drives or takes other transportation directly to Paisley Park will be turned away by Paisley Park Security. Check-in begins at Chanhassen High School at 5:15pm, and ends at 6:00pm. We encourage you to arrive at 5:15pm.


Important items to note:
1. In keeping with Prince's legacy, only vegan and vegetarian food, and non-alcoholic beverages will be available for purchase
2. If you arrive for check-in after 6:00pm, we can't guarantee you or your guest's entry to the event
3. The event is over at 11:30pm, but buses back to Chanhassen High School will begin at 9pm and run every hour, with final buses leaving at the end of the show (11:30pm)
4. Your name will be on a master guest list at check-in, please bring a valid form of ID. Your guest must check-in with you
5. When you enter the main entrance of Chanhassen High School, 3 SAP check-in tables will be set up directly inside the main entrance doors (see attached picture)
6. Tickets are strictly limited, so register ASAP
7. Photo/video Documentation: the event will be documented with photos/videos and the footage will be shared internally and externally
8. Cell phones are not permitted at Paisley Park per their security policy. If you bring your cell phone, you will be given a pouch to put it in that will then be locked by Paisley Park Security. You will keep the pouch on your person for the entirety of the event, but only Paisley Park security can unlock the pouch at the main entrance
9. You are permitted to bring 1 guest
10. We ask for your understanding that due to legal restrictions SAP can´t extend the invitation for this event to any employee of the public sector nor to any government official or representative. By requesting registration you confirm that you and your guests do not belong to either of the aforementioned groups.



Learn more about our featured artists:
Sheila E: http://www.sheilae.com/
Liv Warfield: http://roadcaseroyale.com/#About
Donna Grantis: https://www.donnagrantis.com/
Judith Hill: http://www.judithhill.com/
Shelby J: https://www.brandedbymjm.com/collections/shelby-j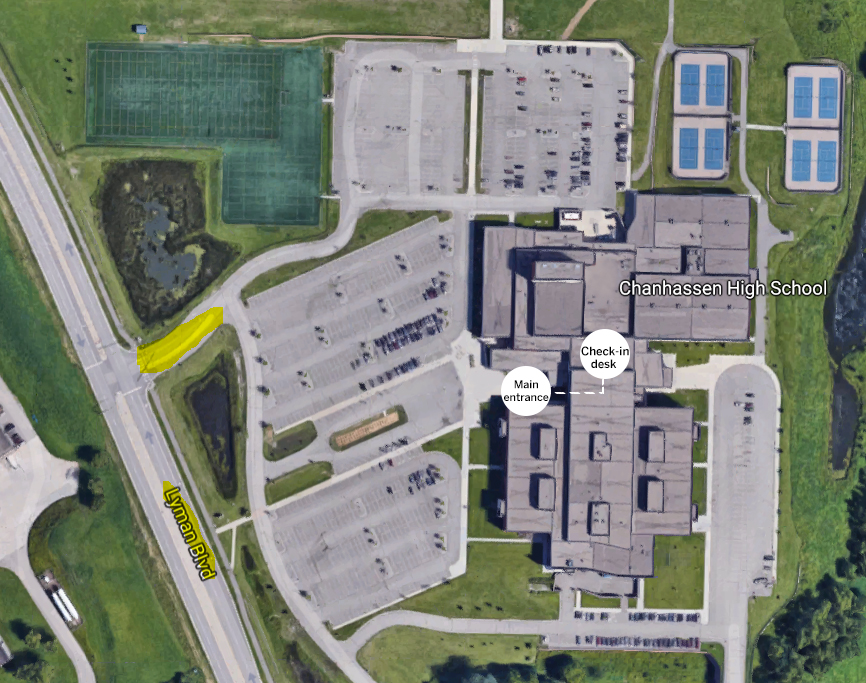 FAQs
Why are the tickets free?
SAP is fully sponsoring this event, as part of our #WomenWhoRock campaign to empower both men and women to be everything you are, become everything you want at SAP.

Will there be food or drink?
There will be vegetarian and vegan food and non-alcoholic beverages available for purchase.
Are there ID or minimum age requirements to enter the event?
You may bring a responsible guest may be under the age of 18.

What are my transportation/parking options for getting to and from the event?
You must park at Chanhassen High School, check in inside the main entrance of the high school, then board your assigned bus to Paisley Park. Anyone who drives directly to Paisley Park will be turned away by Security.

SAP's Data Privacy Statement:
You can find information about SAP's data privacy statement here: https://www.sap.com/corporate/en/legal/privacy.html.