SAP Roundtable on Autism and Special Needs
Date and time
Tuesday, April 23, 2013 · 5:30 - 8pm PDT
Location
SAP Labs Palo Alto 3410 Hillview Ave Palo Alto, CA 94304
Description
Autism is the fastest-growing developmental disability in the US, affecting 1 in 88 children, up sharply from 1 in 150 just a few years ago. In honor of Autism Awareness Month, SAP is proud to host a special event on Autism and Special Needs on Tuesday April 23 on the Palo Alto campus.
The event will feature a distinguished panel of experts from leading organizations involved in autism research, fundraising, advocacy, and support. Experts from Autism Speaks, the University of California at Davis MIND Institute, the National Fragile X Foundation, and the Els for Autism Foundation will review the latest research about autism, explain how autism affects the brain, demonstrate how technology is helping affected individuals and families live with autism, and highlight how corporations across the nation are responding to the challenge.
The evening will include demos from several Silicon Valley startups applying technology to autism. SAP will also unveil Care Circles, a consumer healthcare application being used for autism research and intervention.
AGENDA
5:30pm Registration
5:45pm Welcome
6:00pm Expert Roundtable
7:00pm Demonstrations
7:30pm Networking
8:00pm Close
PANELISTS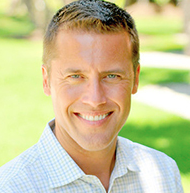 Peter Bell
Executive VP of Programs and Services
Autism Speaks
Peter Bell is executive vice president for programs and services at Autism Speaks. He oversees the foundation's government relations and family services activities and also serves as an advisor to the science division. Peter has been involved in numerous accomplishments that have had major benefit to the autism community including: advancing autism insurance reform in state legislatures across the nation, as well as federal health care reform; securing legislative support and appropriations for autism research through the Combating Autism Act of 2006 (CAA), the American Recovery and Reinvestment Act of 2009 (ARRA) and recent renewal of the Combating Autism Reauthorization Act of 2011 (CARA); developing highly regarded resources for families, such as the Autism Speaks' 100 Day Kit, School Community Tool Kit, and Transition Tool Kit; and establishing a funding mechanism to award over $2.0 million in grants to service provider organizations who are working with individuals with autism around the country. Peter lives in New Jersey with his wife Liz and three teenage children. Their oldest son, Tyler, has autism. He holds a B.S. from Cornell University and an M.B.A. from Northwestern University.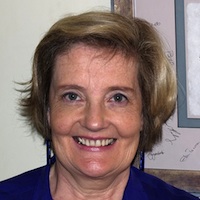 Randi Hagerman
Medical Director and Professor
University of California at Davis MIND Institute
Randi J. Hagerman has more than 20 years of experience in the field of neurodevelopmental disorders and fragile X syndrome -- the most common inherited cause of mental retardation. Her research focuses on the correlation between an individual's molecular genotype, or genetic make-up, and physical and behavioral characteristics, in addition to targeted treatments for Fragile X Syndrome and the fragile X-associated tremor ataxia syndrome (FXTAS). She also has a strong clinical and research interest in autism and has conducted research examining the association between autism and fragile X syndrome. Her books include Neurodevelopmental Disorders: Diagnosis and Treatment, published by Oxford University Press in 1999, and Fragile X Syndrome: Diagnosis, Treatment, and Research, published by Johns Hopkins in 2002.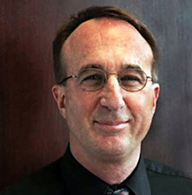 Robert Miller
Executive Director
National Fragile X Foundation
Robert Miller has been the executive director of the National Fragile X Foundation since 1999. He has over 40 years experience as a teacher and administrator in the fields of early intervention, special education, mental health and nonprofit/human service administration. His work has included programs for children from abuse and neglect backgrounds as well as work in economically disadvantaged areas as part of the Federal Head Start program. Robert was also instrumental in forming a national network of Fragile X clinics and the formation of a national collaboration formed to improve the lives of all adults with intellectual disabilities. In addition to his activities at the national level, Robert has worked with a number of groups and organizations throughout the world regarding the establishment of international parent support networks and clinics for Fragile X.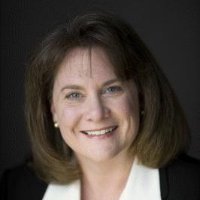 Cheryl Pray
Executive Director
Els for Autism
Cheryl Pray is the Executive Director at Ernie Els Foundation. With a Master's Degree in Philanthropy from St. Mary's University of Minnesota and over 20 years of experience leading nonprofit organizations, she is leading the Els for Autism Foundation in a capital campaign to raise $15M for the Els Center of Excellence. The Center, being built in Palm Beach County, Florida, will include a school for children ages 3-21 on the autism spectrum, a department focused on applied research and a global technology platform to disseminate research, information and best practices worldwide to the autism community. Prior to her joining the Foundation, she was instrumental in developing the infrastructure for the $5B conservation campaign at the world headquarters of The Nature Conservancy. In addition, she has held senior leadership positions in philanthropy at Johns Hopkins and Gallaudet Universities.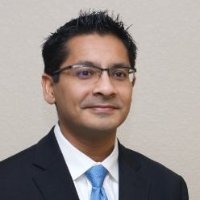 Faheem Ahmed
Vice President of Strategic Initiatives
SAP
Faheem is vice president of strategic initiatives at SAP, where he oversees the research, design, development, and product management for SAP's consumer healthcare initiatives. Previously, Faheem was vice president for portfolio marketing where he led the development and rollout of a series of social CRM applications. Before that, he held various management roles in strategic planning, market strategy and solution management for multiple product lines. Ahmed began his career in South Africa in 1997 and spent several years advising businesses and governments in sub-Saharan Africa on the role of technology in emerging nations. Faheem Ahmed has a B.S in Physics from the University of Warwick, UK and a M.S. in Information Systems from the London School of Economics, UK. His son, the greatest passion in life, was the inspiration behind Care Circles.
All of us are affected by autism and special needs in some way... as parents, siblings, relatives, or as friends. Most of us don't talk about it, and even feel comfortable broaching the subject. But ignoring the issue won't make it go away, it's time to listen and take action. So please bring your colleagues, friends and family with you and learn how you can make a difference.
Space is limited, so register today!
About the organizer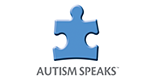 Autism Speaks is the world's largest autism advocacy organization that sponsors autism research and conducts awareness and outreach activities aimed at families, governments, and the public.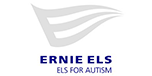 Els for Autism Foundation was established in 2009 by Ernie and Liezl Els after their son Ben was diagnosed with autism. The Foundation is committed to delivering programs and services around the world through the Els Center of Excellence that will offer a powerful combination of traditional educational resources, state-of-the-art technology and specially designed spaces that inspire creativity and individuality for children on the autism spectrum.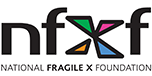 National Fragile X Foundation was founded in 1984 to spread awareness, find improved treatments, and support individuals with Fragile X Syndrome, their families, and the professionals who work with them.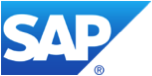 SAP is the enterprise application software market leader, helping companies of all sizes and industries run better. SAP applications and services enable more than 232,000 customers to operate profitably, adapt continuously, and grow sustainably.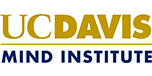 University of California MIND Institute is a collaborative international research center, committed to the awareness, understanding, prevention, care, and cure of neurodevelopmental disorders.

Care Circles is a social business that helps patients and their families to find and coordinate the best care for their loved ones.

Locomotive Labs designs exceptional assistive and play-based learning applications to empower kids with special needs to be independent learners.

Semperical is a high-performance software testing and QA machine with a powerful technical "engine" fueled by the exceptional qualities inherent in engineers on the autistic spectrum.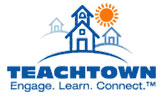 TeachTown provides teachers and parents with software and programs to help children with autism and special needs.