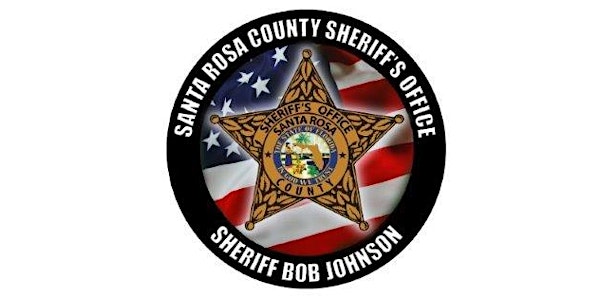 Santa Rosa Sheriff's Office - HR-218
Santa Rosa County Sheriff's Office now offers the opportunity for law enforcement officers, retired or separated from service, to qualify wi
When and where
Location
Santa Rosa County Sheriff's Office - Range 5755 East Milton Road Milton, FL 32583
About this event
Santa Rosa County Sheriff's Office now offers the opportunity for law enforcement officers, retired or separated from service, to qualify with a firearm under the HR 218 House Bill 143.
You must meet the HR-218 requirements to participate in this course, be a retired member of the Santa Rosa County Sheriff's Office or a current Santa Rosa County, Florida resident that has retired from another agency. 

You will need to supply your own, serviceable handgun and 40 rounds of ammunition. Semi-automatic pistol shooters should have at least TWO magazines, three is preferred.

You must have a strong-side, belt or paddle holster which safely and securely holds your handgun to your body.

Inside-the pant (including AIWB), small-of-back, shoulder, ankle or pocket holsters and firearms with attached "belt clips " are NOT permitted.

We have eye and ear protection at the range, however it is recommended to bring your own, electronic hearing protection is highly recommended but not required.  Please do not wear open toe shoes or clothing that will restrict free movement or get in the way of a weapon draw or re-holster.
STRICT RANGE RULES AND PROCEDURES ARE IN PLACE AND MUST BE FOLLOWED AT ALL TIMES.
There will be a safety briefing before qualification starts, and it is requested that everyone have their firearm unloaded when reporting to the range.  Magazines, speed loaders/strips may be loaded prior to arrival. 
You must come to the Sheriff's Office to fill out the necessary forms before attending the course. Items to bring with you are your driver's license and retired law enforcement officer identification card. This has to be completed prior to attending this qualification training. Training does start at 8:00 a.m. and end at 12:00 p.m.. We will not accept any late arrivals after the safety briefing has as begun.
Thank you for your adherence to these requirements.
For information and scheduling for this course please contact:
Paula Way , SRSO Range Master Adm. Clerk III
(850) 983-1244