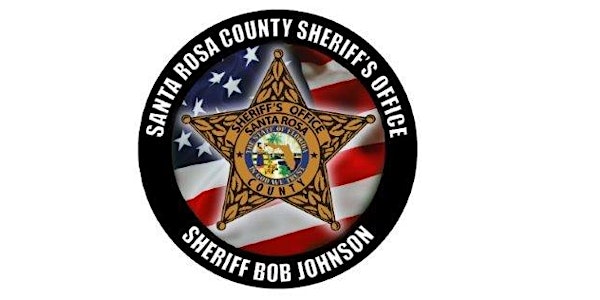 Santa Rosa Sheriff's Office-Citizen Firearm Safety Course
The Santa Rosa County Sheriff's Office offers a Citizen's Firearm Safety Course for citizens of Santa Rosa County
When and where
Location
Santa Rosa County Sheriff's Office-Range 5755 East Milton Road Milton, FL 32583
About this event
The Santa Rosa County Sheriff's Office offers a Citizen's Firearm Safety Course for citizens of Santa Rosa County who are interested in learning basic handgun safety.  (You must be a resident of Santa Rosa County to attend this course) This course can be used to fulfill one of the requirements for a Florida concealed weapons permit.  The class will last approximately 4 hours (two part session) , which will include a classroom portion, as well as time on the firearm range.  **NOTE: This training class is subject to cancellation at a moments notice, and a required minimum of 10 or more attendees.**
Classroom portion: Friday, February 24, 2023 from 6 pm to 8 pm Location: 5755 East Milton Rd, Milton, FL Building #5 (Center Building across from the Range Parking Lot)
Shooting portion: Saturday, February 25, 2023 , from 8 am to 10 am
Location: Santa Rosa County Sheriff's Office Firearms Range. This is located behind the main sheriff's office at 5755 East Milton Road, Milton, FL. Follow the green signs on the side of the road that start from the intersection of East Milton Road and Transition Road.
The time on the range is to practically apply the information learned from the classroom session.  This is not a "how to shoot" class, as its emphasis is on firearm safety and responsible gun ownership. 
There is no cost for this course, but you must provide the following: Your own handgun and 25 rounds of ammunition You can share your handgun if you come with a friend/spouse, but be sure to bring enough ammunition for both.
UPON ARRIVAL TO THE CLASS, LEAVE YOUR UNLOADED HANDGUN LOCKED IN YOUR VEHICLE.  THE INSTRUCTOR WILL GIVE THE PROCEDURE ON WHEN AND HOW TO BRING THE HANDGUN INTO THE RANGE.
Your handgun must be in a safe and operable condition.  For safety reasons, a brought handgun may be denied use if the instructor deems it unsafe.  If a revolver type handgun is to be used, it must be double/single-action.  NO "single-action only" revolvers are allowed.
Eye and ear protection will be available at the range, however it is highly recommended to bring your own.  Due to Covid , we recommend you bring a mask. We do not provide Mask for the Public . We also recommend you follow all CDC guidelines during this training. Dress code for the class includes no open-toed shoes (sandals, flip-flops, etc.) and no sleeve-less shirts (tank tops, muscle shirts, etc.).  Despite the Florida heat, it is highly recommended to wear long pants and long sleeve shirts for protection.  If you have already attended this class or have a firearms permit, you do not need to attend this class.
Also, please be advised that registering for this course does not guarantee you a spot in the class.  All registrations are received, sent for background checks and have to be approved by Firearms Instructors or SRSO Administrators.  You will receive an email confirmation if you are approved to attend the class.  The email will include your confirmation letter and directions to the firearm range.  If you have any questions, feel free to contact the Santa Rosa Sheriff's Office Range Master Adm. Clerk Paula Way at (850) 983-1244.