Description
$2 for every phone call will be donated to NO KID HUNGRY
Presented by from Santanyc.com
LIVE EVENTS IN TIMES SQUARE
BREAKFAST WITH SANTA
SANTA's NYC SING A LONG ADVENTURE

Want Santa to call your family?
With each 5-minute phone call, Santa will talk to your children (or your school class, day care, etc). Santa will hear your wish lists, pass on words of wisdom (Do your homework, don't fight with siblings, listen to your parents etc as per your needs) and sing a favorite Christmas Song. Santa can call anywhere in the continental US.
To purchase phone call, select a date you wish to be called. The elves will email you to confirm your prefered times. At this time you can share you child's name(s) and any way we can peronalize this to make it that much more real and magical.Make sure we know the name of your elf on a shelf, pet names, maybe something Santa brought last year that went over well, last time Santa saw your child (iespecially if just at the mall, this could be a follow up).
Every phone call ends with a family sing a long. Put your cell on speaker and prepare for a rollicking jolly round of Jingle Bells.
If visiting NYC this holiday season, make sure to visit Breakfast with Santa in Times Square, NYC.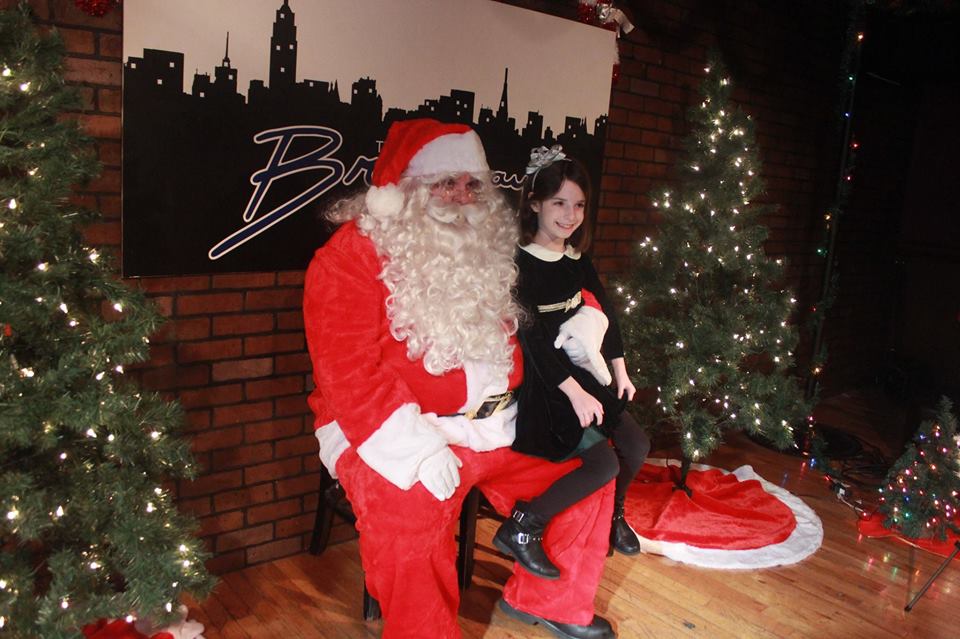 After Breakfast, the Elves perform an Improv Show, appropriately called ELFPROV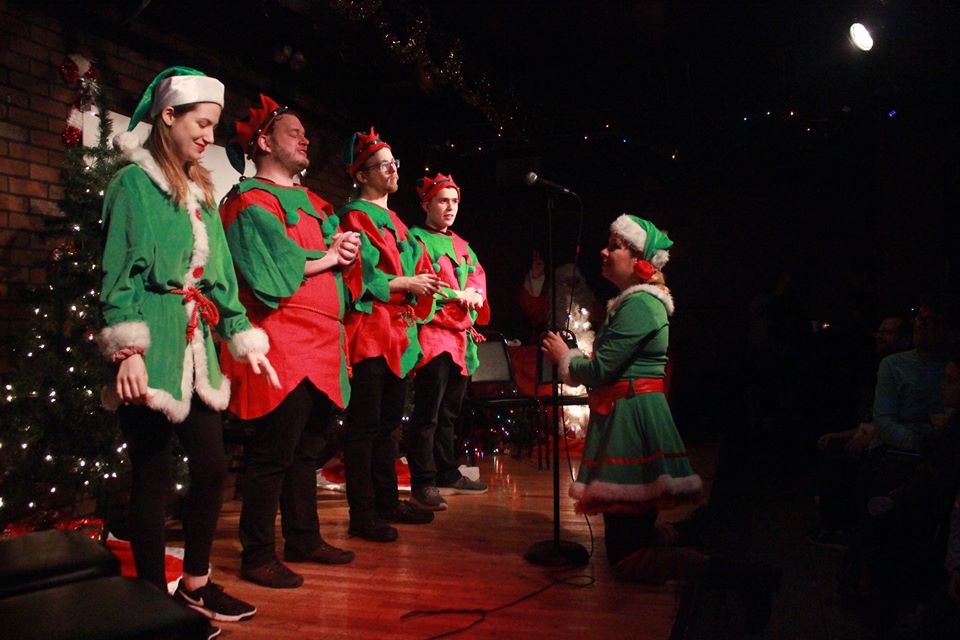 Santa also makes house calls and is a regular at corporate events, fundraisers and more through out tristate area. Look for Santa on Arthur Ave, Little Italy.
A DIVISION OF IMPROV THEATER LLC
Artistic Director, Walt Frasier