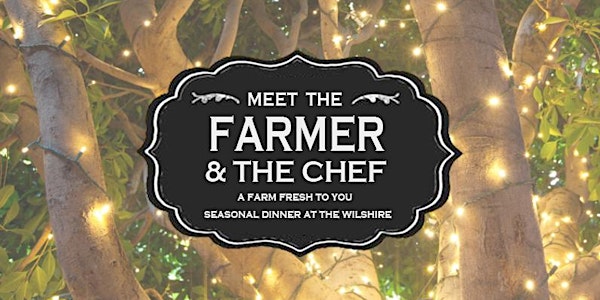 Santa Monica Seasonal Dinner with Your Farmer and Chef at Wilshire!
When and where
Location
Wilshire Restaurant 2454 Wilshire Boulevard Santa Monica, CA 90403-5823
Description
Together, Farm Fresh To You and Wilshire restaurant welcome you to sit down to a seasonal, farm-to-table dinner with your farmer, Thaddeus Barsotti, and chef, Brendan Collins. Join us in Santa Monica for a unique dining experience with local wines and a wonderful meal made with some of the season's best, organic ingredients - all for a great cause! The dinner benefits the Westside Foodbank.

The Wilshire's dishes originate from a fusion of American and International influences, presented in a simple and accessible style. The menu is developed around local, organic, and seasonal ingredients, reflecting the modern sensibilities of supporting sustainable farming. Enjoy a special four-course menu that features produce fresh from our Farm Fresh To You farm, Capay Organic.


During the evening, farmer Thaddeus and Brendan will share about the inspiration behind making this meal, the farm-fresh ingredients and the passion behind sharing seasonal dinners with folks like you!
Menu
Wine
2017 Sauvignon Blanc, Taber Ranch
Full and balanced with hints of honey, melon and a bright citrus finish
2013 Taber Ranch Red, Taber Ranch
A bold Syrah & Merlot blend with nuances of dark cacao, black pepper, and licorice
Appetizers
French Butter Dipped Radish
Sienna Tomato Consomme & Lobster Crostini
Starters
Panzanella Salad
Fennel, Tomato, Cucumber, Basil, Bread
Green Asparagus Soup
Soy-Mirin Marinated Maitake Mushrooms
Main Course
Branzino
Salad of Peas, Fennel, Snap Peas, Radish, Candied Fennel Seeds
Lamb Chops
Sunchokes, Baby Broccoli, Mint Sauce
Twice Baked Goat Cheese Souffle
Roasted Carrots, Hazelnut Agro Dolce, Carrot Top Pesto
Dessert
Cara Cara Orange & Chocolate Triffle
Gold Nugget Tangerines
4-Course dinner and wines shared with your farmer benefit the Westside Foodbank.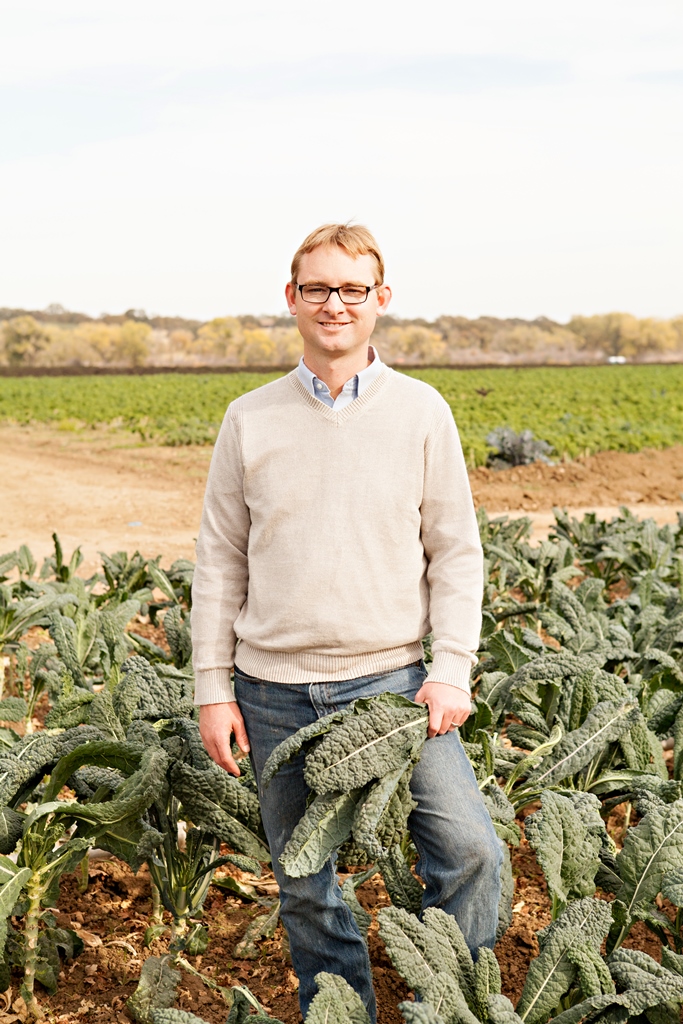 Meet Your Farmer: Thaddeus Barsotti
Chief Farmer, Farm Fresh To You
Thaddeus Barsotti, along with his brothers Noah Barnes and Freeman Barsotti, has made it their mission to transform agriculture in America by connecting local farms and communities in a method that is environmentally and economically stable. They are continuing the food revolution that was started by their parents in 1976 with 20 acres of star thistle and a dream. They are dedicated to growing organic produce with great taste and connecting people with the land that grows their food.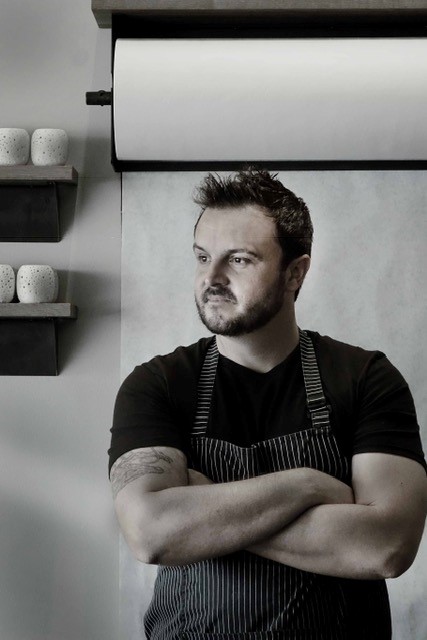 Meet Your Chef: Brendan Collins
Chief Farmer, Farm Fresh To You
At the age of 15, Brendan Collins quit secondary school to follow his dream and enroll in culinary school, where he was classically trained in French technique. By 17, the talented Nottingham native had his first job at London's Le Gavroche, a Michelin two-star restaurant. He continued to hone his skills at several of London's finest gastronomic temples and earned a reputation as one of London's rising culinary stars. In 2002, Collins relocated to Los Angeles where he would solidify his unique culinary style, gain a fan following, and win critical acclaim. He is dedicated to using only the best ingredients and cooking food that he likes to eat.