Santa Monica Power Group - Networking & Workshop

Multiple Dates
Event Details
Santa Monica Power Group
Networking & Workshop
Professional Networking Referral Group
December 19th @ 11:30am to 1:00pm
Cross Campus Santa Monica (10th&Colorado)
 Hosted by:
Santa Monica's EdgeUp Professional Networking
Group chapter president, Michael Navarre
This Week's Topic:
What's Your Mission / Vision in 2015?

Isn't it vital to know your mission statement?  Shouldn't your team, partners, and clients be clear that you have a vision, and it includes them? 
Today's networking group meeting will be a roundtable discussion opportunity for each participating to share their Mission Statement and/or Value Statement, and to set their goal for 2015.  The Santa Monica networking group is planning to expand greatly in 2015 by offering tools to assess, motivate, market, and network with effectiveness.  To start 2015 on the right foot, you'll want to be at this meeting.  
This meeting is for the entrepreneurial over-acheiver who are interested in generating referrals, utilize networking systems, and build skill in connecting effectively.  In our roundtable of entrepreneurs and business owners, everyone will have the opportunity to share their elevator pitch for feedback and introductions.  
Each Meeting includes a Featured Speaker
 
| | |
| --- | --- |
| Upcoming Meeting Date/Time:  | Planned Topic / Speaker:  |
| Fri, December 19, 2014 at 11:30am |  Give referrals and utilize networking systems |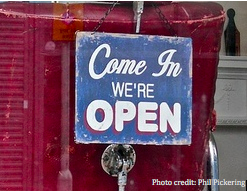 *Are you an entrepreneur, business owner or a sales professional?
*Do you want to learn new skills & get the support that may help you expand your business book?
Be our guest!
Let's meet! Edge Up Networks may be for you.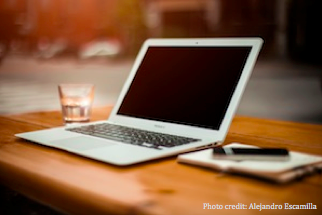 We meet to exchange business ideas, learn from each other, and gain 

Some of what we do at our meeting:some new skills together.
Introduction

Featured Speaker(s)

Referral

Networking 
Hands-on LinkedIn 

(

We try to reserve about 20 minutes for our LinkedIn
workshop.
Things to bring: business cards, laptop, and an open mind.
 **In case we have to cancel the meeting and you need to know, be sure to register.**
Disclosure: Event information is subject to change. Non-member guests are limited to 2 Power Group meetings.
An event organized by Edge Up Networks. 
CHECK OUT OUR OTHER EVENTS:www.edgeupnetwork.eventbrite.com 
(Get an Edge Up on your competitors. Professional networking, mixer, and educational events, connecting professionals in Southern California - Los Angeles, Culver City, Beverly Hills, Santa Monica, Glendale, San Fernando Valley, Thousand Oaks, Woodland Hills, Encino, Sherman Oaks, Calabasas, Orange County, Long Beach, Huntington Beach)
Santa Monica Power Group - Networking & Workshop